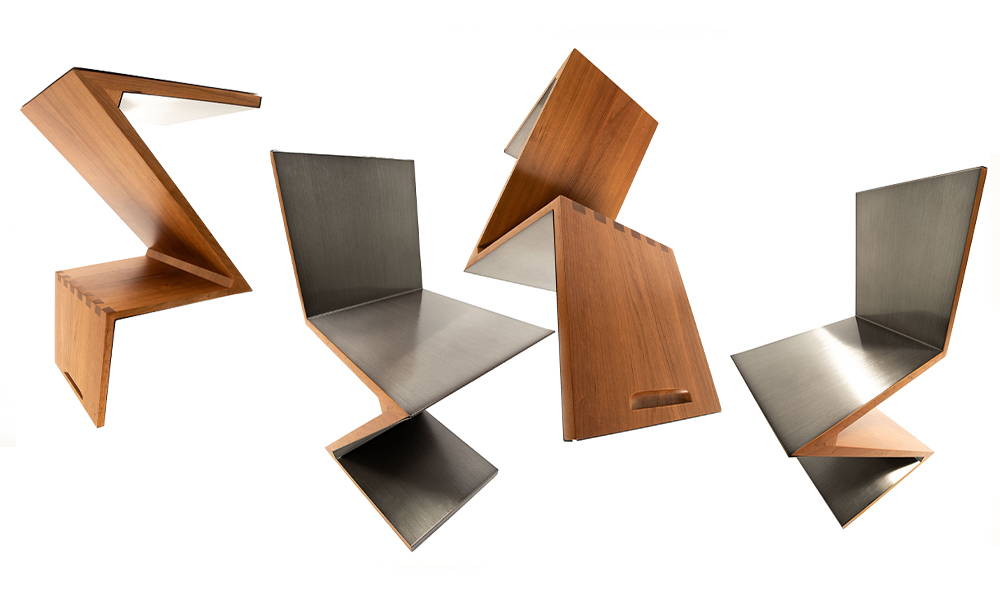 One Block Down x Cassina: "Floating Opposites"

One Block Down explores subcultural stories and their influence on the past, present, and future. It is home to an ever-growing archive that documents different movements and ideas and captures their impact on contemporary culture.
For its latest project, One Block Down collaborates with Cassina, the internationally renowned Italian brand characterized by ground- breaking furniture designs. Cassina's work is revered by countless creatives that operate in several fields, from music and cinema to fashion and art.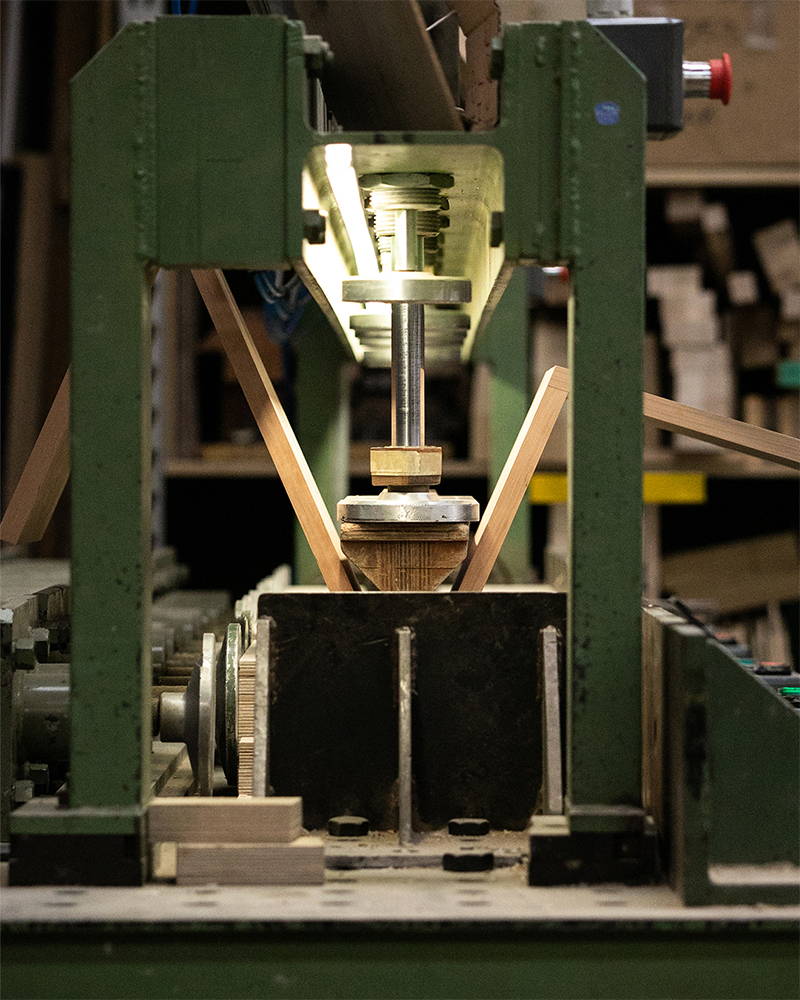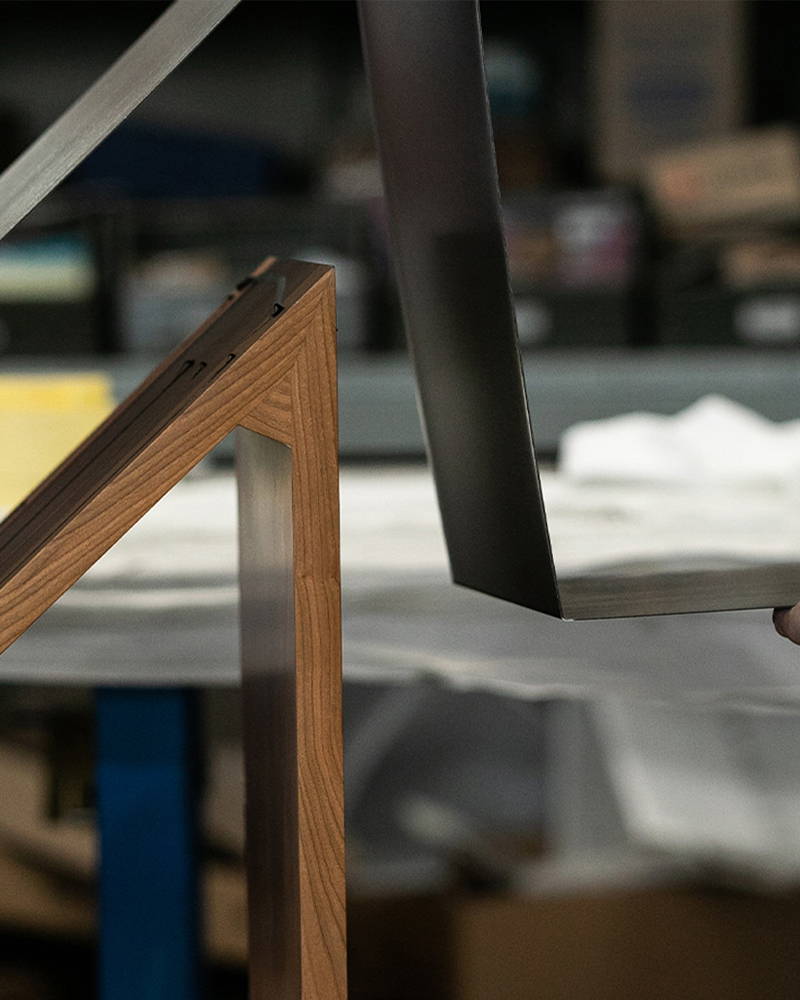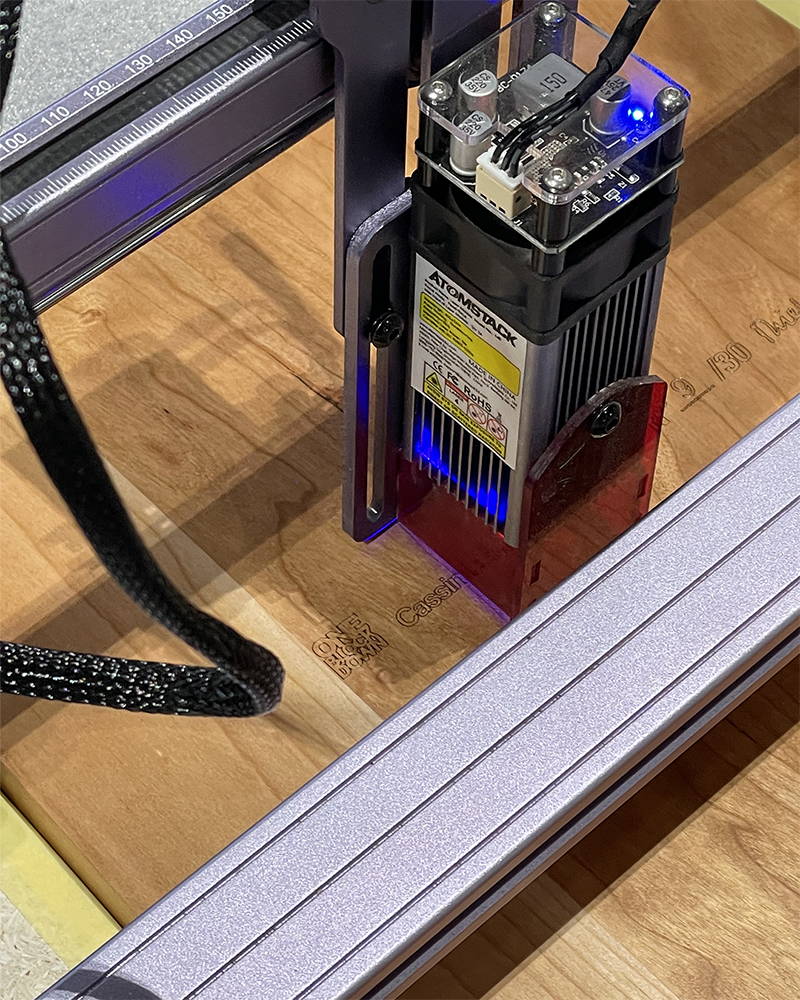 The pair have joined to develop a unique interpretation of Gerrit T. Rietveld's Zig Zag chair, creating a collection of just 30 pieces available at One Block Down that is presented during Milan Design Week. For its rendition of the storied object, One Block Down explores its history, drawing inspiration from its seemingly unstable form. At first glance, the cantilevered seat, which eschews the traditional legs-seat- back sequence, appears as though it could never be structurally sound, yet its dove-tail joints anchor it faultlessly. One Block Down evolves this notion further through an installation – a 30-chair pyramid that looks precarious while, in reality, is anything but.
The Zig Zag chair initially came to life in the early 1930s, when Gerrit T. Rietveld was commissioned to create a seat for mass production. It was the first of its kind – a cantilevered form constructed from steel strips covered with a single sheet of fiberboard. Rietveld soon realized that the fiberboard was not sturdy enough, so the next model was developed from steel and plywood.
Rietveld's work is defined by continuous experimentation. The brilliant Dutch architect, particularly known for his involvement in the Neoplasticism movement, designed and proposed numerous variations of his most acclaimed models, including the Zig Zag chair. The rhythmic sequence of the reversed Z shape emphasizes the relationship between its vertical, oblique and horizontal lines. This graphic rhythm and separation of structural elements are recurrent themes in Rietveld's work.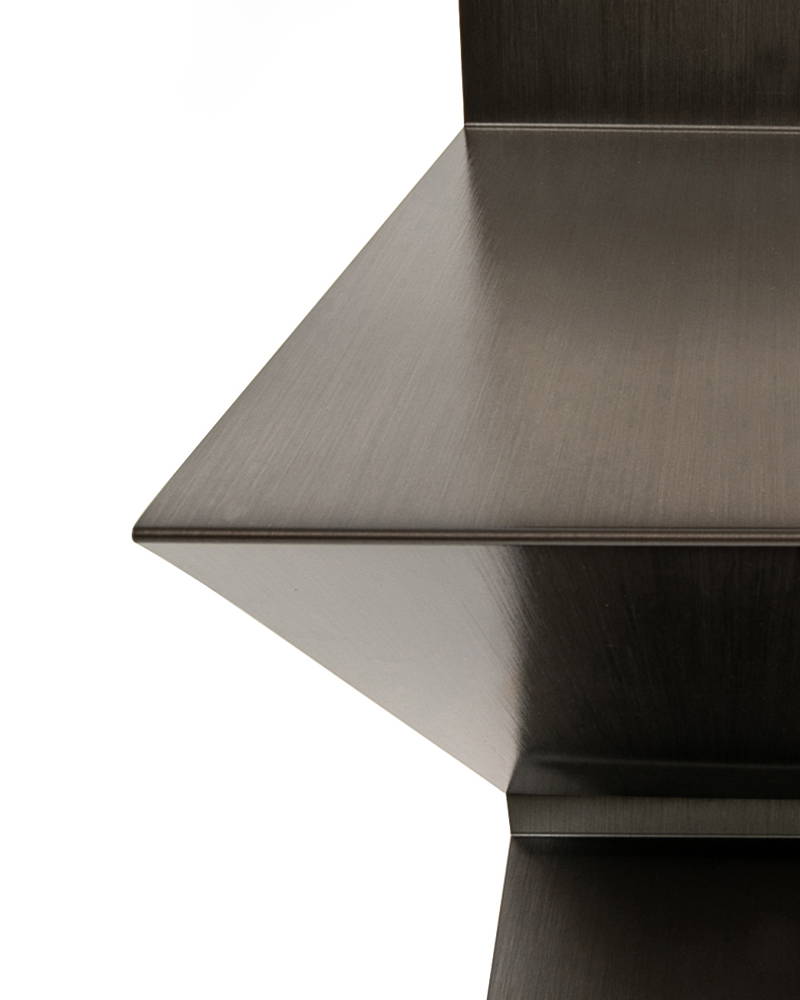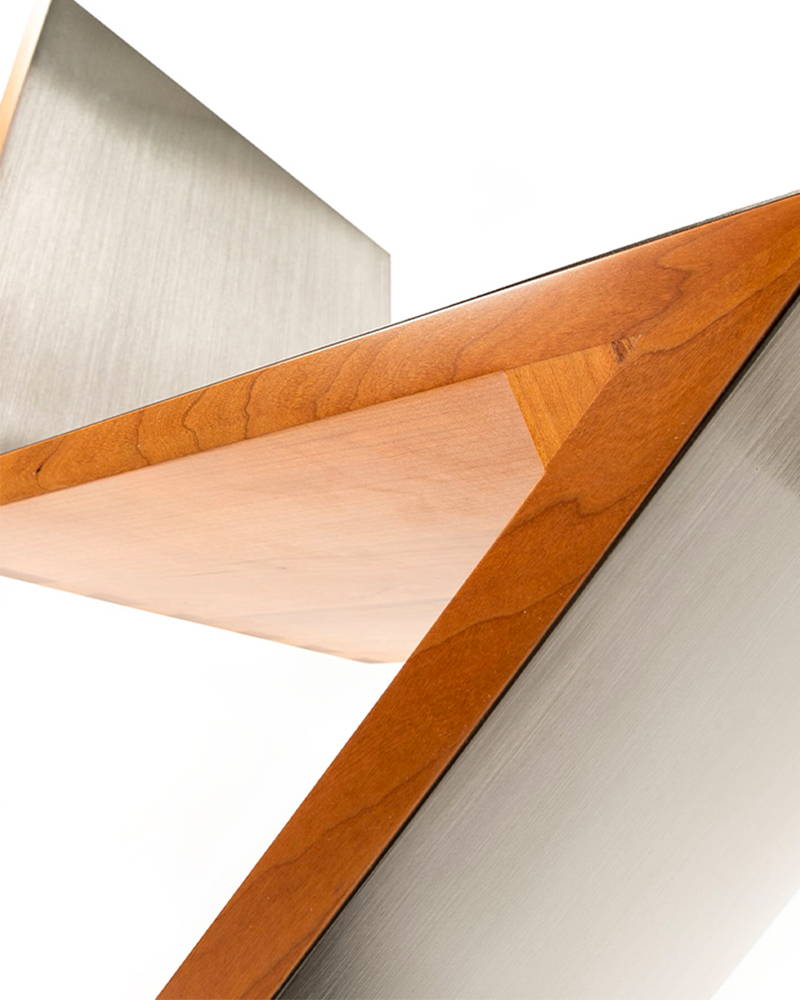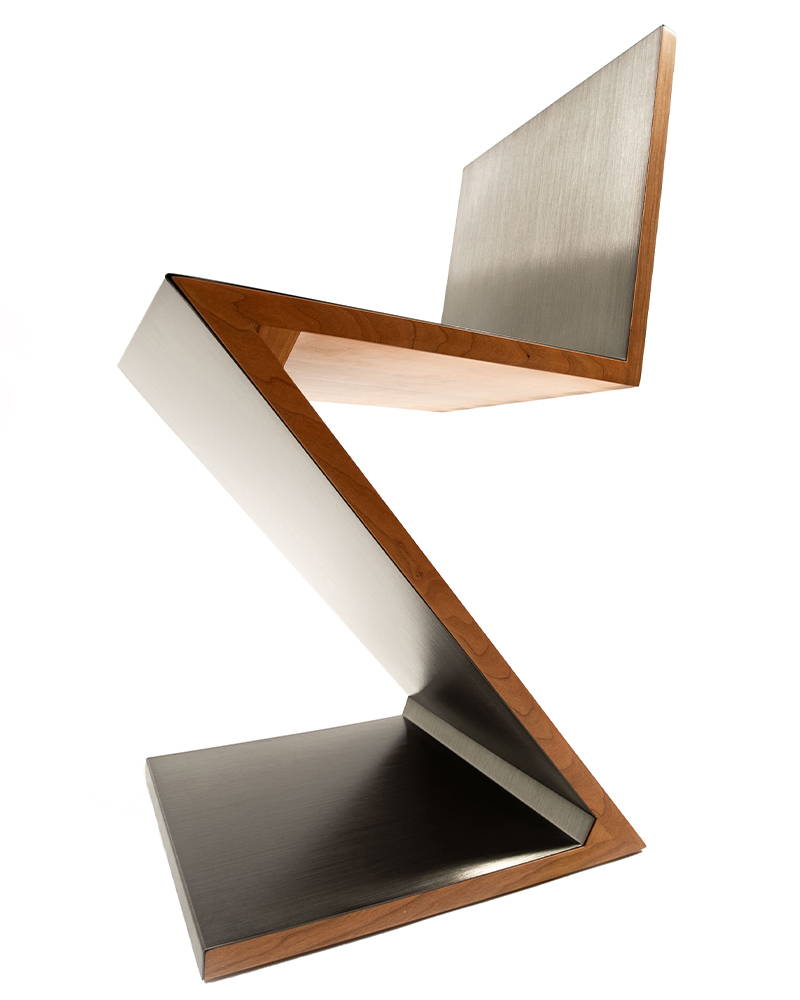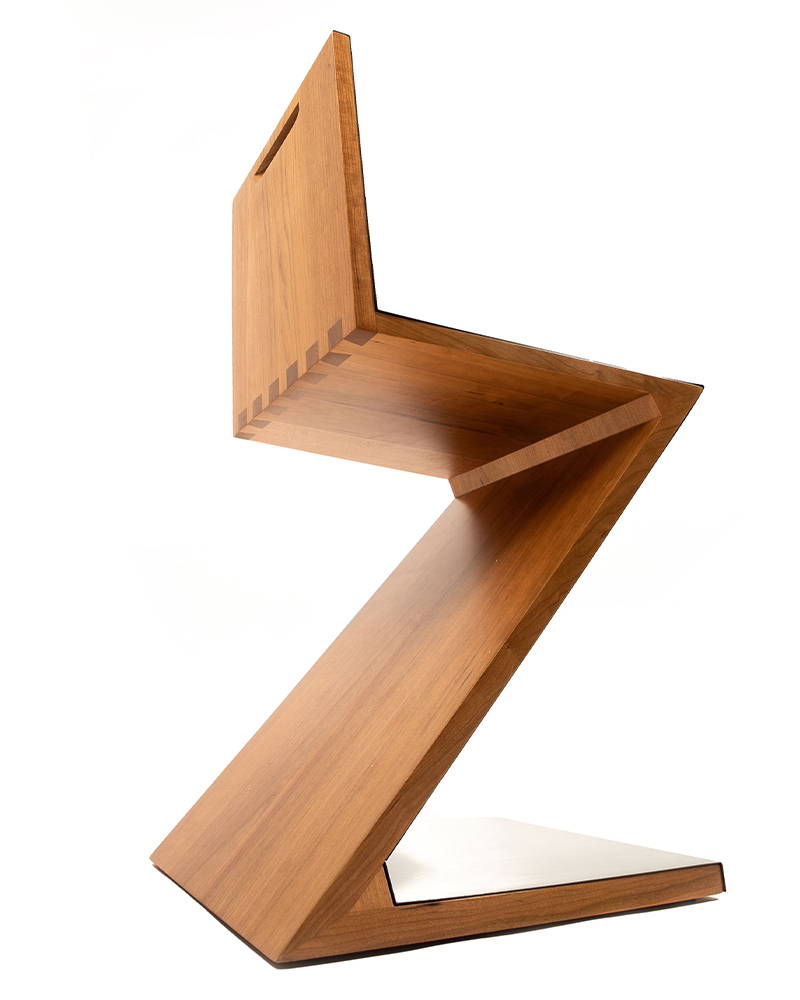 One Block Down's limited-edition iteration of the iconic structure features metal added from an aesthetic point of view. The Zig Zag's distinctive shape remains intact in this special production for One Block Down. The chair's iconic wooden structure is overlaid with sheet metal panels – a nod to One Block Down's architecture – and, while these two opposing materials keep their natural feel, light manipulates its raw surfaces to create a sinuous form that almost seems to change shape. Cassina's ability to bring to life One Block Down's version of the emblematic Zig Zag chair is a testament to its exceptional crafting capabilities and mastery of furniture design.
To honour the collaboration, One Block Down has developed a disruptive installation on the sixth floor of the car park of La Rinascente in Milan. It can be visited for the duration of Milan Design Week, from 08th to 12th of June, during which time it will be possible to preorder the chairs online at oneblockdown.it.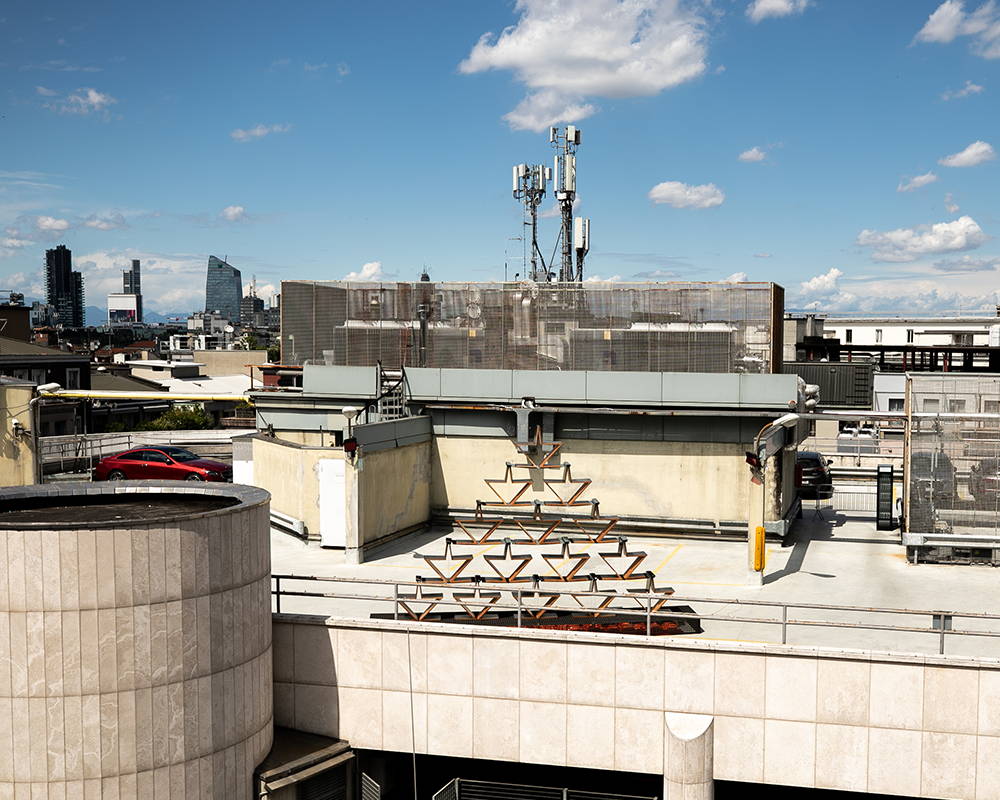 The soul of the exhibition will be a 30-chair pyramid created to highlight the linear nature of the famed object. A private listening moment will also mark the release, underscoring the continued importance of Gerrit T. Rietveld's Zig Zag chair in contemporary culture. Date release 15/06.
To receive updates on our latest editorials and documentaries, be sure to follow @oneblockdown on Instagram and subscribe to our newsletter below for more.
---