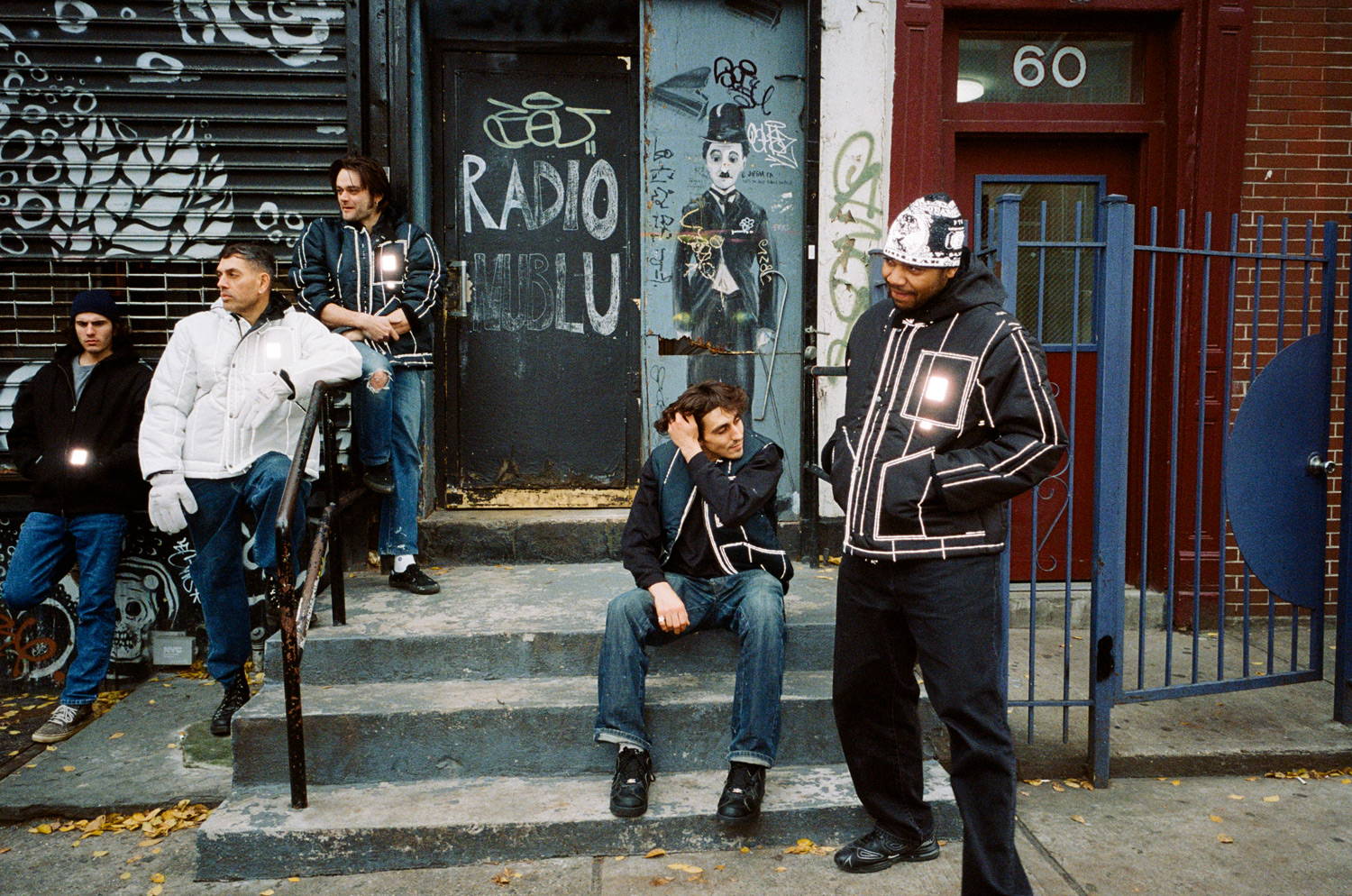 One Block Down presents "You'll Never Feel Cold Again" a Collaboration with RefrigiWear

One Block Down explores what sits at the center of a subcultural movement. Looking to the past, it examines the roots: what gave them life, sustained them, and later allowed them to evolve. It is that which remains ever-present throughout the movement's journey that is immortalized.
For its latest project, One Block Down is collaborating with RefrigiWear – an institution in the world of workwear that hails from Manhattan, New York. One Block Down celebrates the American label's legacy and what that means more than 60 years on.
Established in 1954, RefrigiWear was founded to serve workers in the industrial refrigerator business. The brand's mission was to create tough outerwear suited to hostile conditions. Through the founders' firsthand experiences and the support of newly created DuPont™, RefrigiWear became known for its windproof, water-repellent, and anti-tear gear. The brand's ability to offer a solution to sub-zero temperatures was cemented in 1965 when a skeptical journalist tested one of the Iron-Tuff® suits in a -60°F quick-freeze room, where he sat comfortably for an hour.
At the end of the '90s, RefrigiWear made its way to Europe, gaining popularity in Italy in particular, where it has been officially distributed since 2004. As workwear found its place in street culture, so did RefrigiWear. Slowly, it became the uniform of an entirely different audience.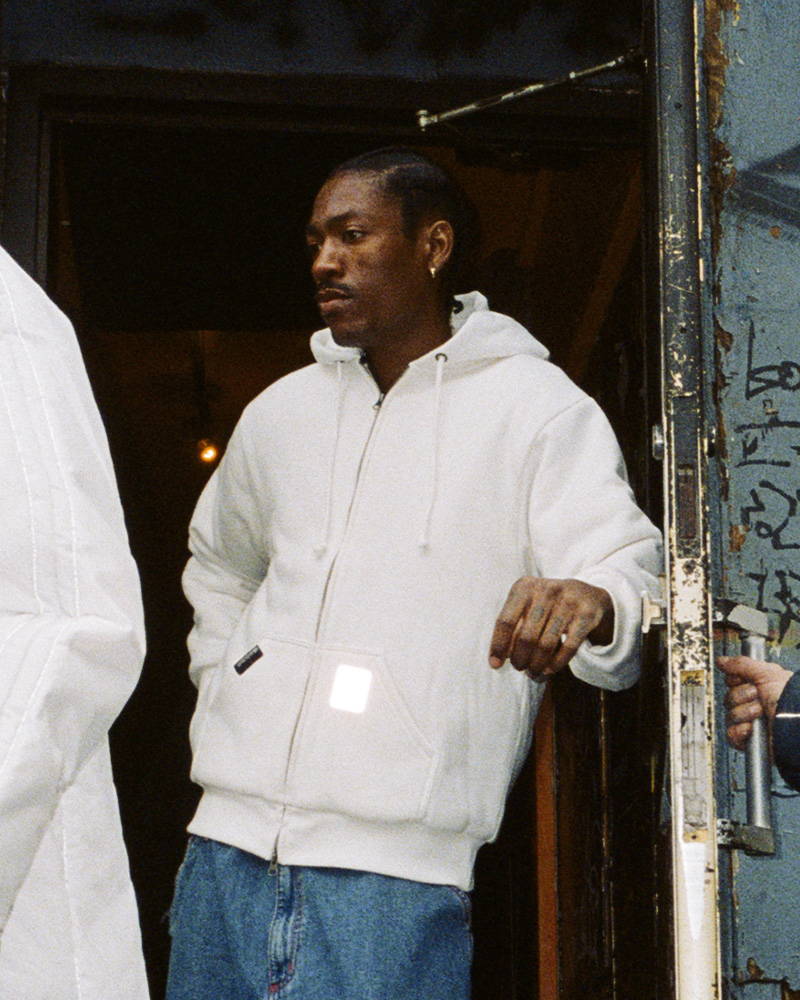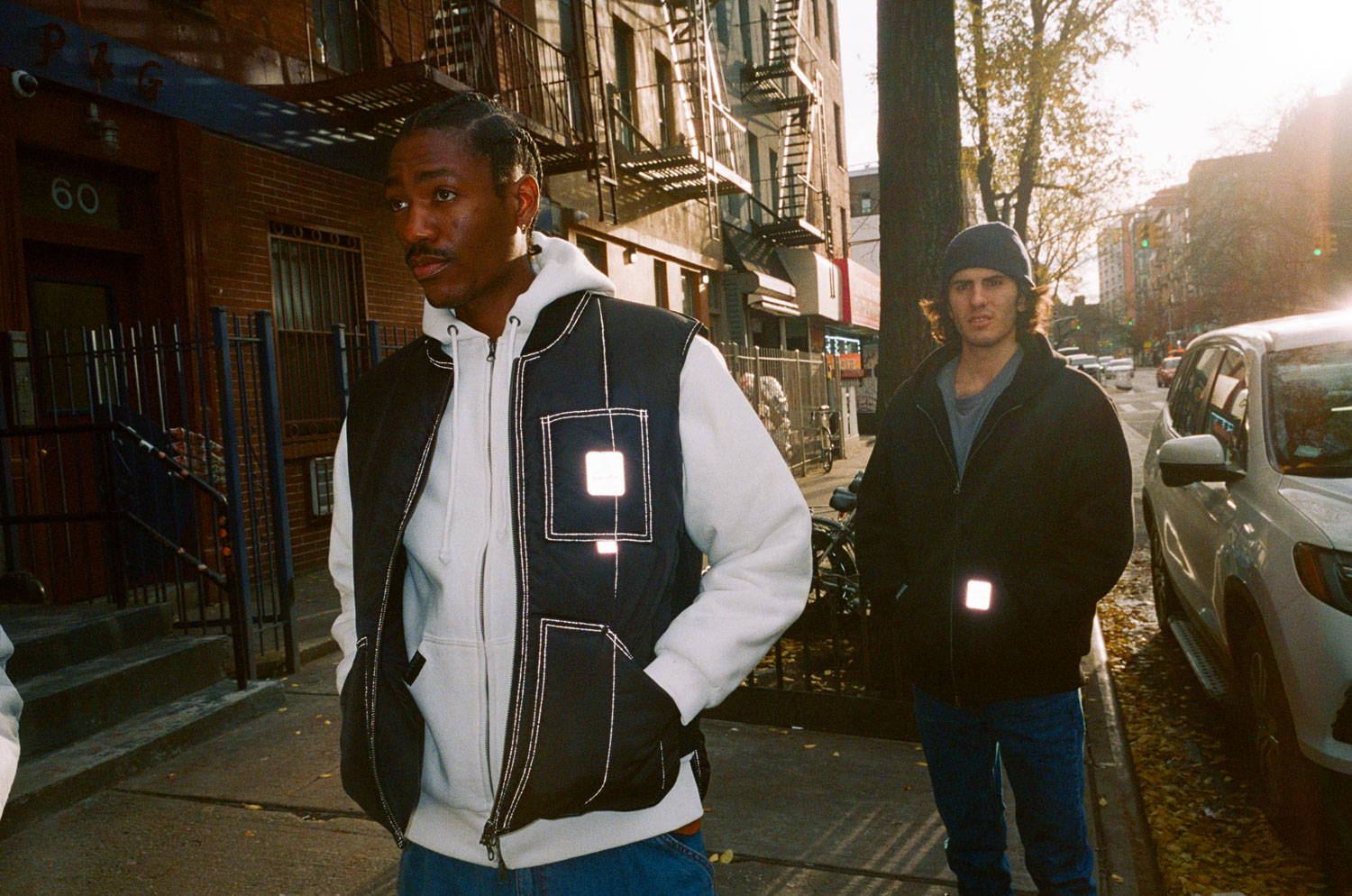 Honoring RefrigiWear's trajectory, from where it began to what it has evolved to represent, and its significance within street culture, One Block Down is customizing four of the brand's signature pieces. The limited edition collection includes the Iron-Tuff® jacket (€345) and vest (€175), the heavyweight double-cotton hoodie (€150), and rugged leather gloves (€65).
One Block Down developed the cut and fit of each piece to create a contemporary rework and finished them with reflective stitching and co-branding – a closer look at the logo patch showcases the 1960s "Reggie" mascot behind the One Block Down moniker. The gloves are available in White, while the jacket, vest, and hoodie come in three different colorways: White, Black, and Octane.
To coincide with the launch, One Block Down is releasing a short film directed by Rick Rocha shot in RefrigiWear's birthplace, New York, which follows the protagonist's daily routine known as "Iceman". Celebrating the historic workwear legacy of the brand as well as its relationship with street culture, developed through subcultural adoptions.
The limited edition collection is available to shop online at oneblockdown.it and in store at One Block Down's three flagships:
Milan – Piazza Armando Diaz 2
Rome – Via Margutta 119
Paris – 96 Rue Beaubourg
CREDITS
Director: Rick Rocha @ricksbackpack
DoP: Matt P. Jones @mattpj
Campaign shot by Nolan Zangas
Sound: Gavin Edmonds @gavincorneliusedmonds
Stylist & 1st AC: Jean Etienne Lafon @ettispaghetti
Gaffer: Rhys Scarabosio @hella_messed
2nd AC: Jake Sichterman @jake.sicky
Iceman: Khalil Jabbar @acabnypdk
Skater: Fionn Leonard @f1onnleonard
Street character: Zach Zamsky @zzamsky
Crew boss: Franco @dr.francomacaro
Fed: Reza Nader @sorrybud
Worker 1: SABIO @theonewhoknows
Worker 2: Kai Kenyettie @trueyorkkai
Worker 3: Murdoch McGuire
Worker 4: Zata Toscano @zatatoscano
Worker 5: Antonio Durao @antoniodurao
Producer: Bradley Carbone @bradleycarbone
Assistant Producer: Aaron Maldonado @enduringthewaves
Special thanks Radio Nublu 62
To receive updates on our latest editorials and documentaries, be sure to follow @oneblockdown on Instagram and subscribe to our newsletter below for more.
---