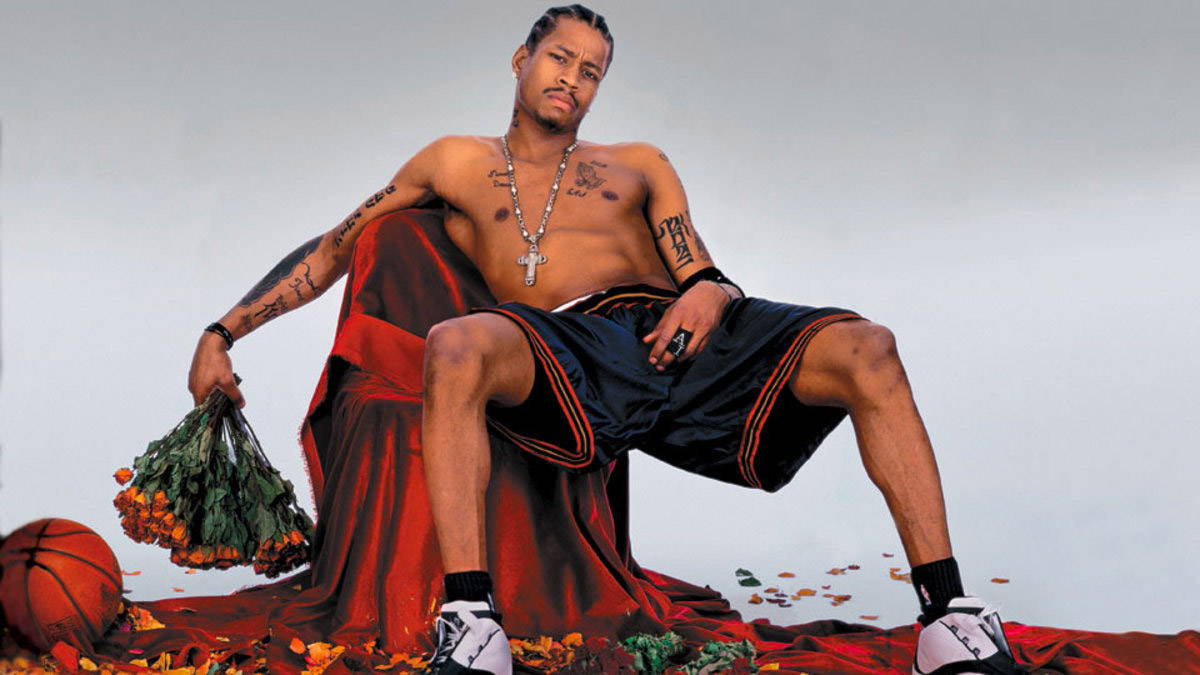 Research 14/021
Allen Iverson: The Driving Force Behind the NBA's Style Revolution

Basketball is a sport full of notable figures. Next to various pre-merger disruptors and the likes of Michael Jordan — a player who very much ratified the idea of "Goat" — there stood Allen Iverson. While statistically-speaking he may not have been the best in class, he represented something far more nuanced,leading to one of the NBA's biggest cultural upswings.

Coinciding with the fading of Jordan's long-standing reign, Allen Iverson partnered with Reebok, laying the foundation for a footwear endorsement fit to rival that of Nike. With the resulting "Iverson Line" built to represent his sturdy, flashy appeal, the duo developed a revolutionary style story that would challenge the many — somewhat skewed — traditions of the NBA.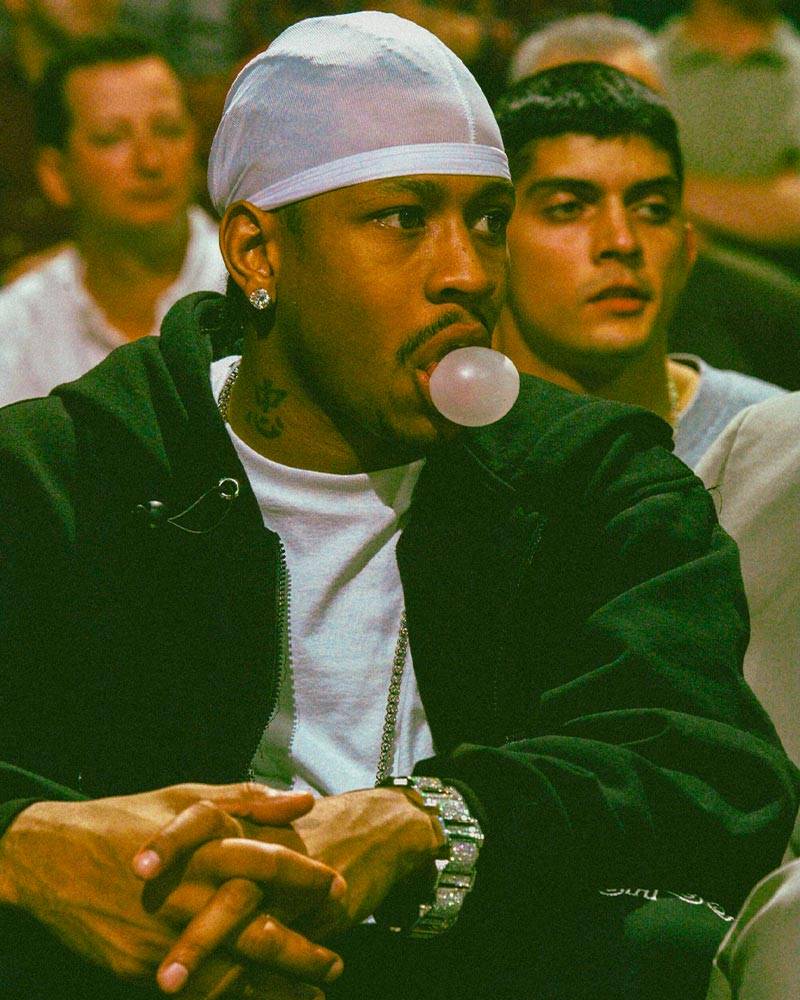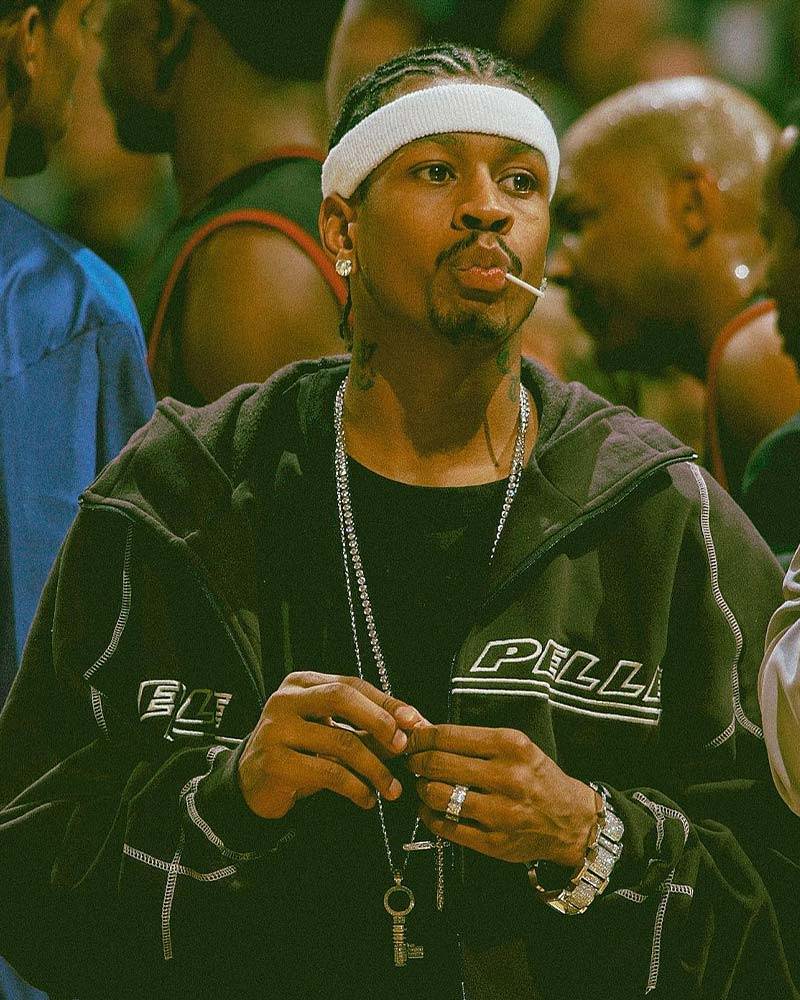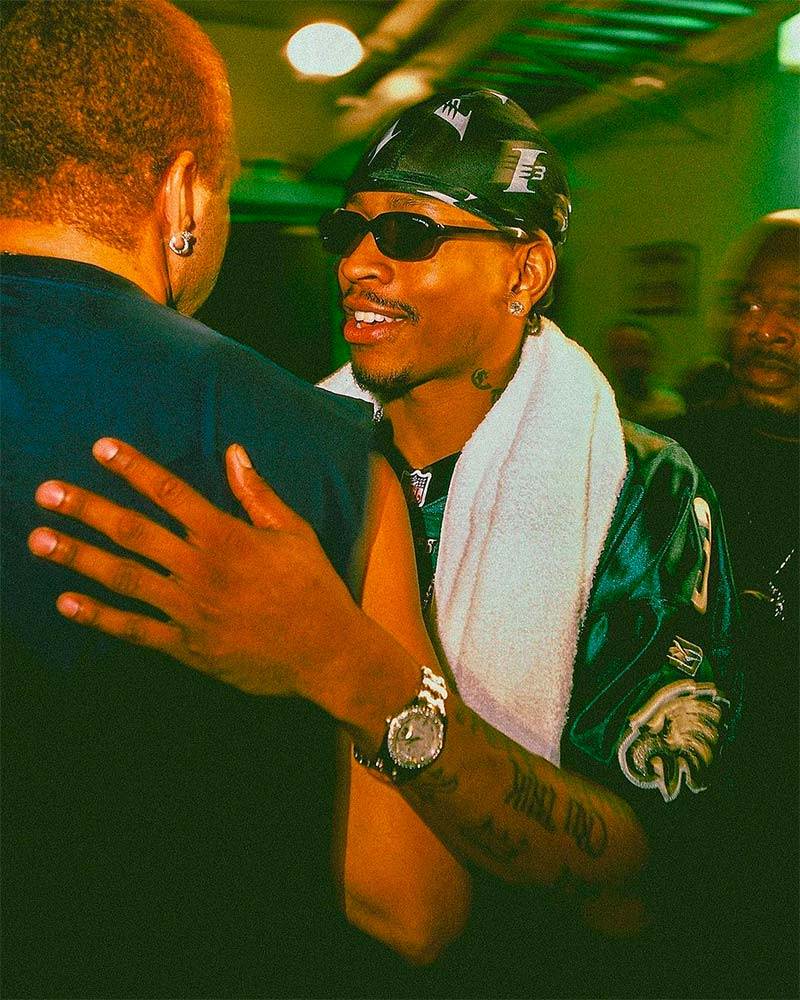 Drafted in 1996, it wasn't long until Allen Iverson became a known figure in the NBA. With a rookie season that will forever be remembered for his Michael Jordan cross-over, he concluded it by snatching the title of "Rookie of the Year".The years following would see him win the scoring title and the 2001 MVP award, propelling him to the forefront of discussion as one of the league's best.And while his on-court finesse continued winning awards, his impact off-the-court was also beginning to turn heads.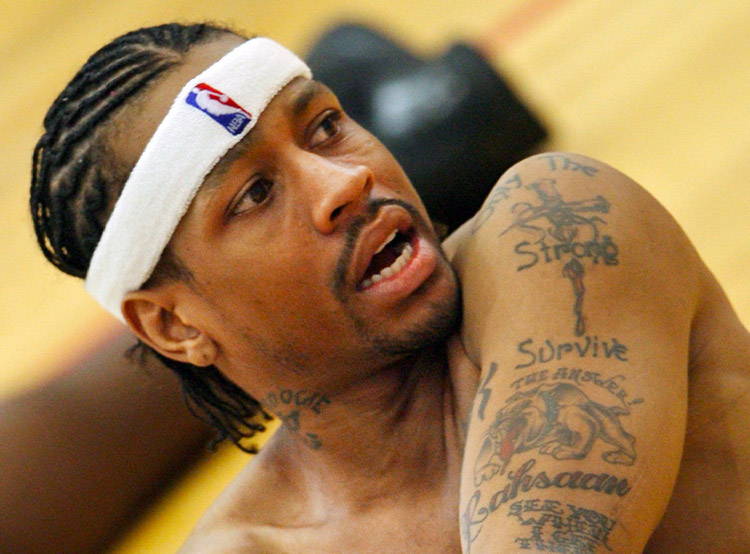 "I don't wanna be Michael Jordan. I don't wanna be Magic. I don't wanna be Bird or Isiah, I don't wanna be any of those guys. When my career is over, I wanna look in the mirror and say I did it my way."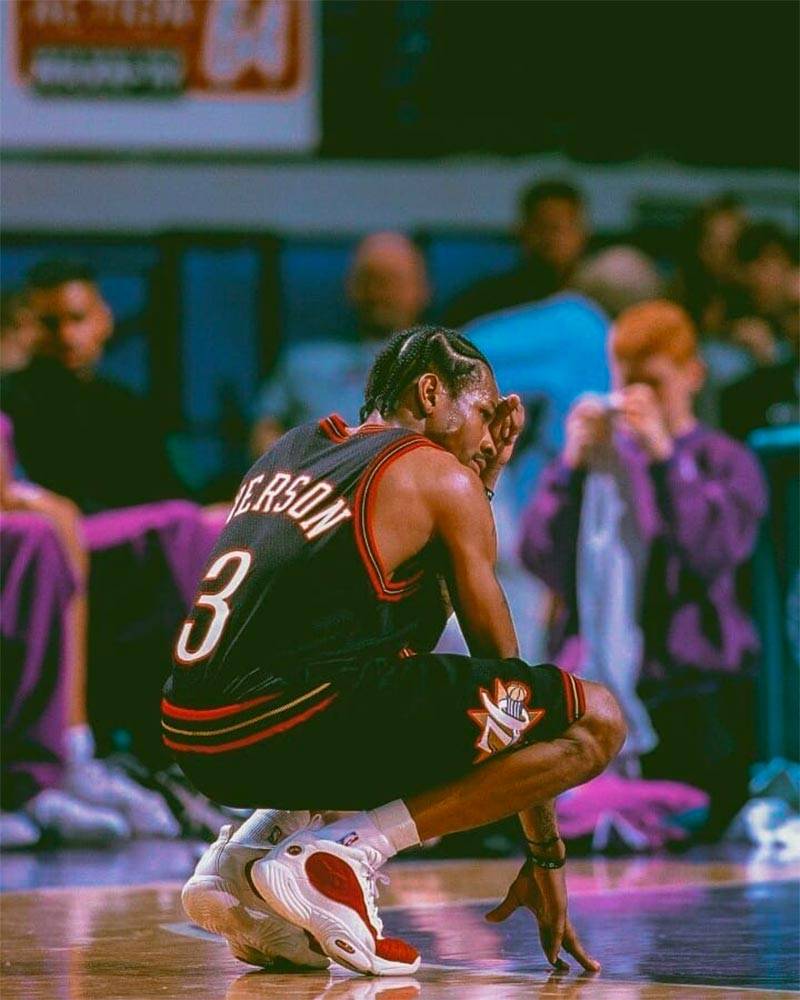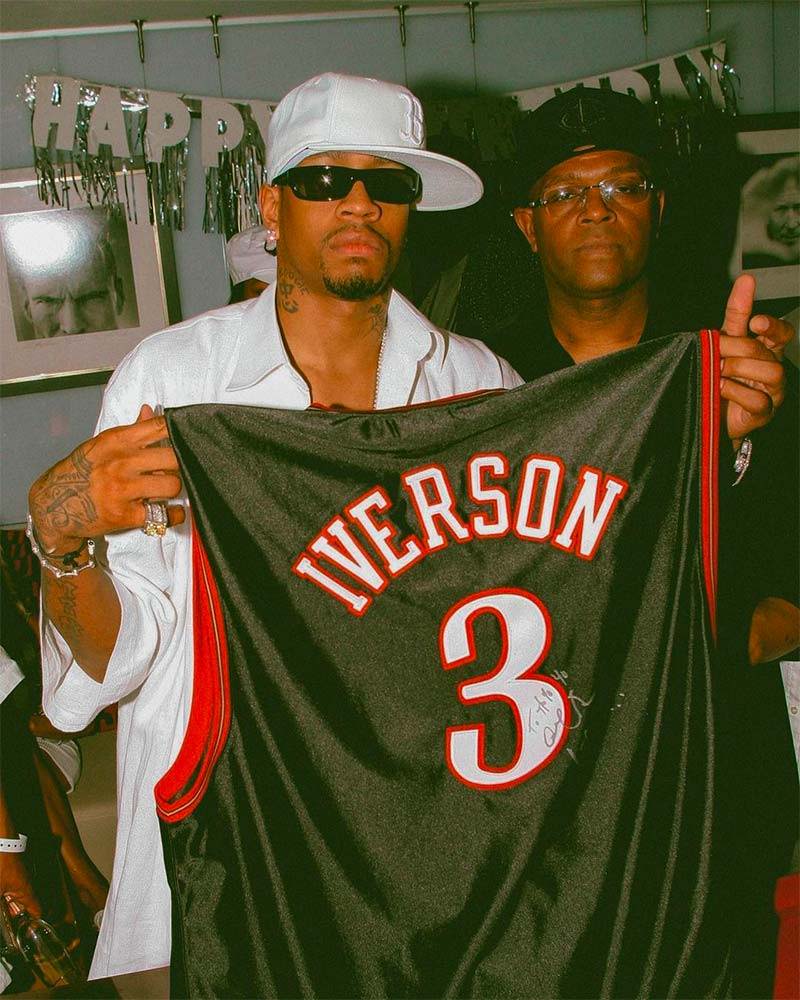 What began as a distinct need for self-expression, his style grew to become one of his defining traits. It can even be said that if Michael Jordan made the NBA recognizable all over the world, Allen Iverson was the one who made every kid want to dress, and as a result, become a basketball player. He was obviously not the first figure to sport tattoos, but one of the first to make it so undeniably cool, dominating the court in full-sleeves and neck tattoos.

Next to the clothes and sneakers, another important part of Iverson's iconic style were his braids. Starting off in the early-2000s, some of his most talked-about moments are linked to his braids, like the time his mother started braiding his hair during a game. He also shook up the staid press conference model, turning it into the new public spectacle. While most players would talk about things that journalists already knew, or followed rules by management, Iverson would speak his mind about that which he found important and in many ways, give increasing importance to the actual opinions of a player, as opposed to the opinion of his or her management.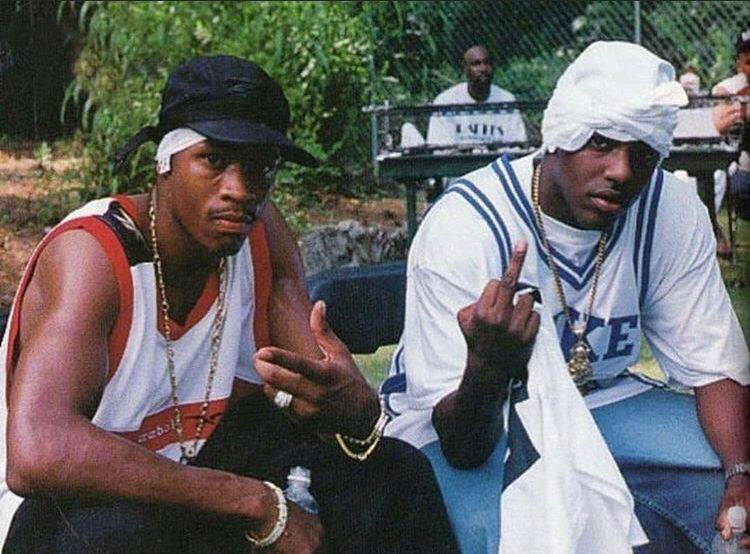 But, without any doubt, his clothing style is one of the first thing to come to mind when thinking about "Allen Iverson". He brought the effortless appeal of Hip-Hop to the NBA's courts, turning trends like wearing sweatpants with Timberland boots into a staple for fans all over the world. Next to this, Iverson surged the popularity of jewelry worn by players courtside, bucking the more "traditional," stripped-back look that had dominated for so many years.

While Iverson's style revolution was empowering for the players, the NBA didn't take too kindly to it, and in 2005, then NBA commissioner David Stern released a public memo. The memo outlined a new rule, which targeted Iverson so directly that is soon became known as the "A.I Rule". Not only did it prohibit players from wearing sleeveless shirts, shorts, T-shirts, jerseys or sports apparel unless pre-approved, it also went on to disallow hats to be worn during games, interviews, or league events. Before games, players were urged to wear business casual clothing, and could not wear chains, pendants, medallions, sunglasses, or headphones while in the tunnel.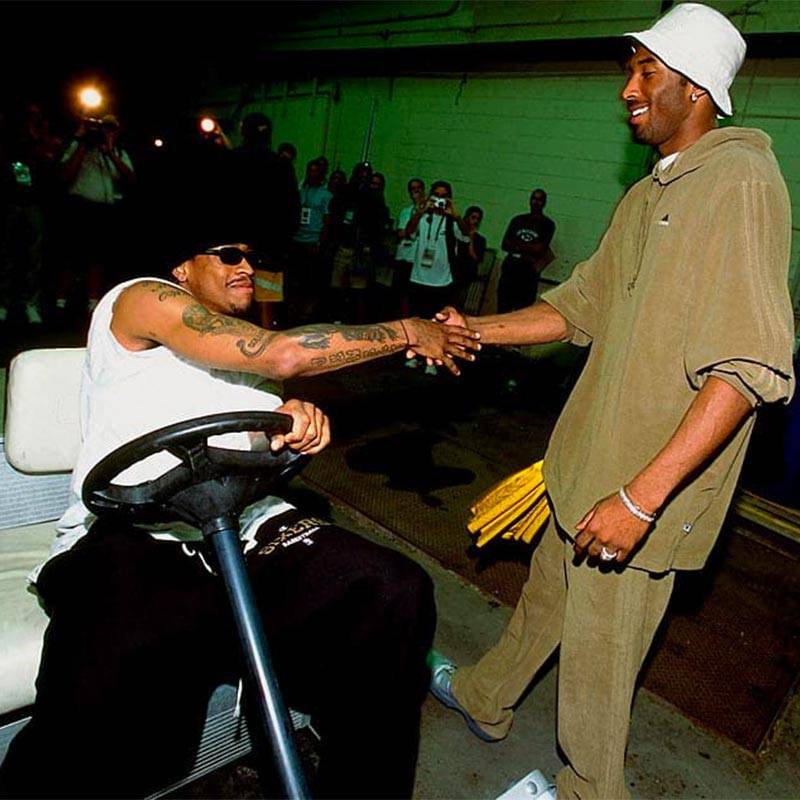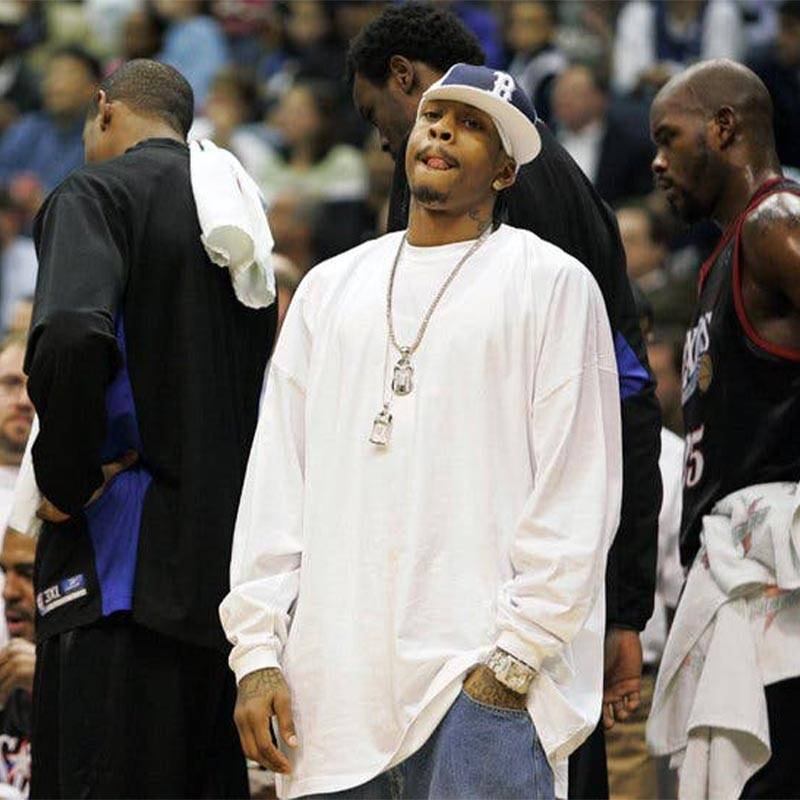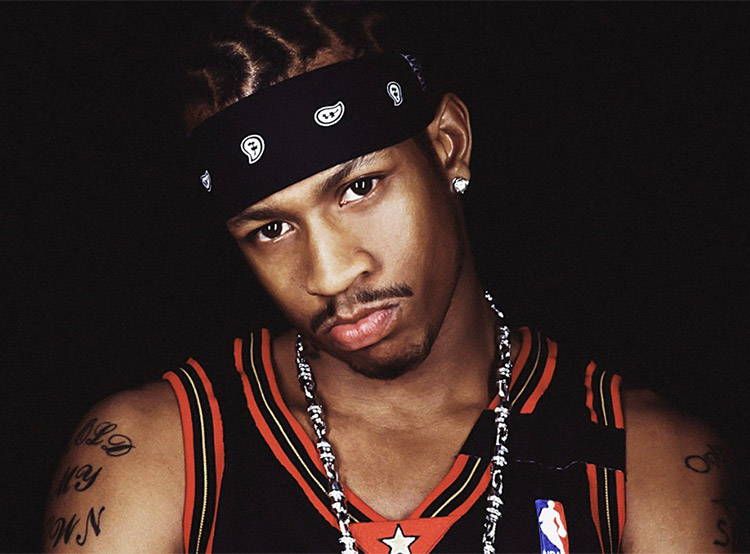 The league and its players were understandably outraged, with Iverson seeing the new rule as an attack on him and all people of color. He responded to the so-called "A.I Rule" with, "I was bothered by it, because I felt like they were targeting people that dressed like me … We been wanting to dress like how we want, but we just felt like we couldn't." Former players and coaches also spoke out against the proposed dress code, considering it wrong for the NBA's lop-sided stance on what it considered "too Hip-Hop."
"Just because you put a guy in a tuxedo doesn't make him a good guy."

Over time, the strictness of the rules began to fade, so much so that today's NBA players are considered as some of the most influential style icons. Despite this victory however, we cannot forget the instrumental role Allen Iverson played in kickstarting the NBA's style revolution. Without him, the NBA may have never been considered a sport fit for the kids of America's inner cities, but remained an endorsement-haven run by middle-aged white men.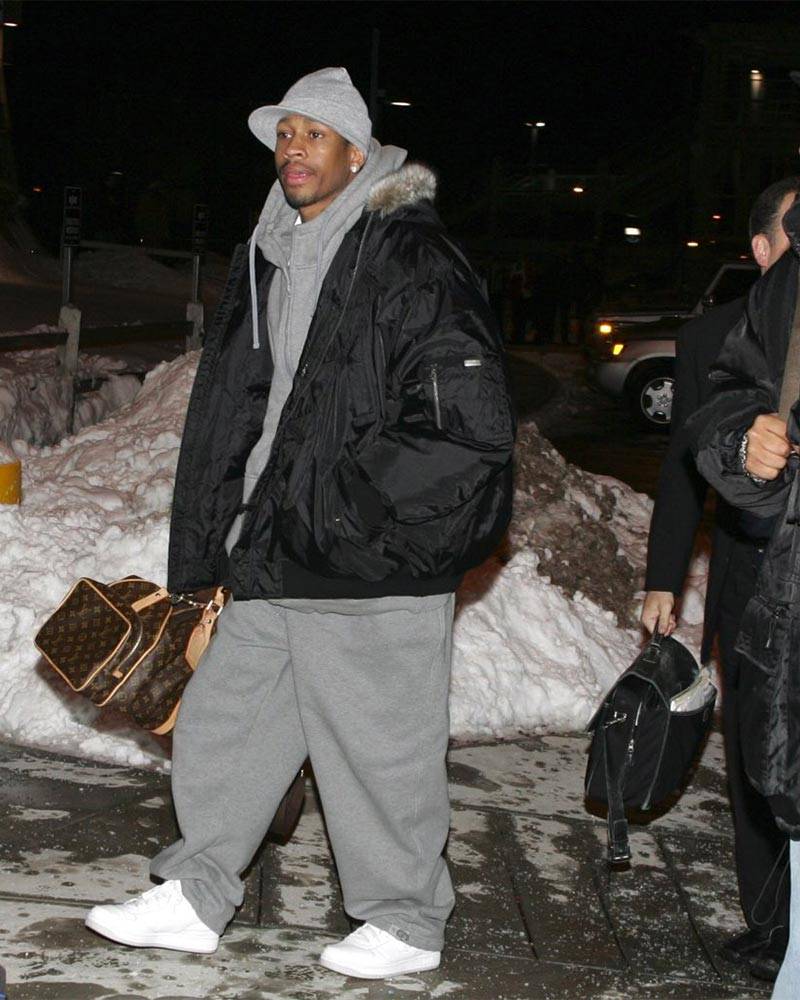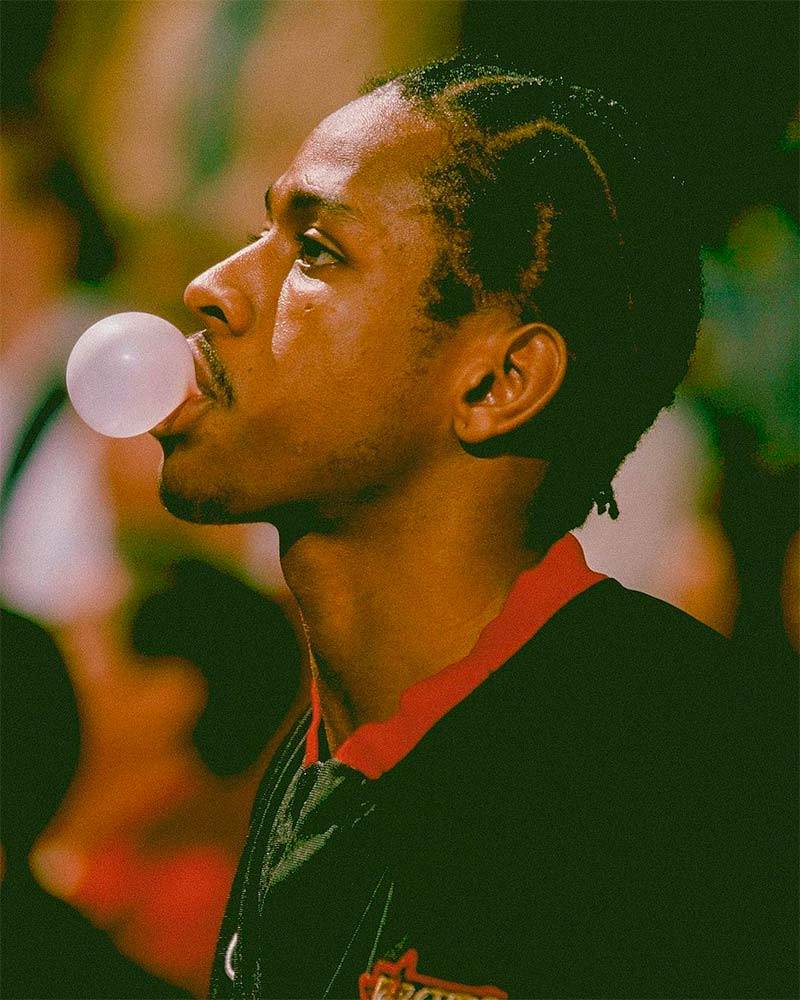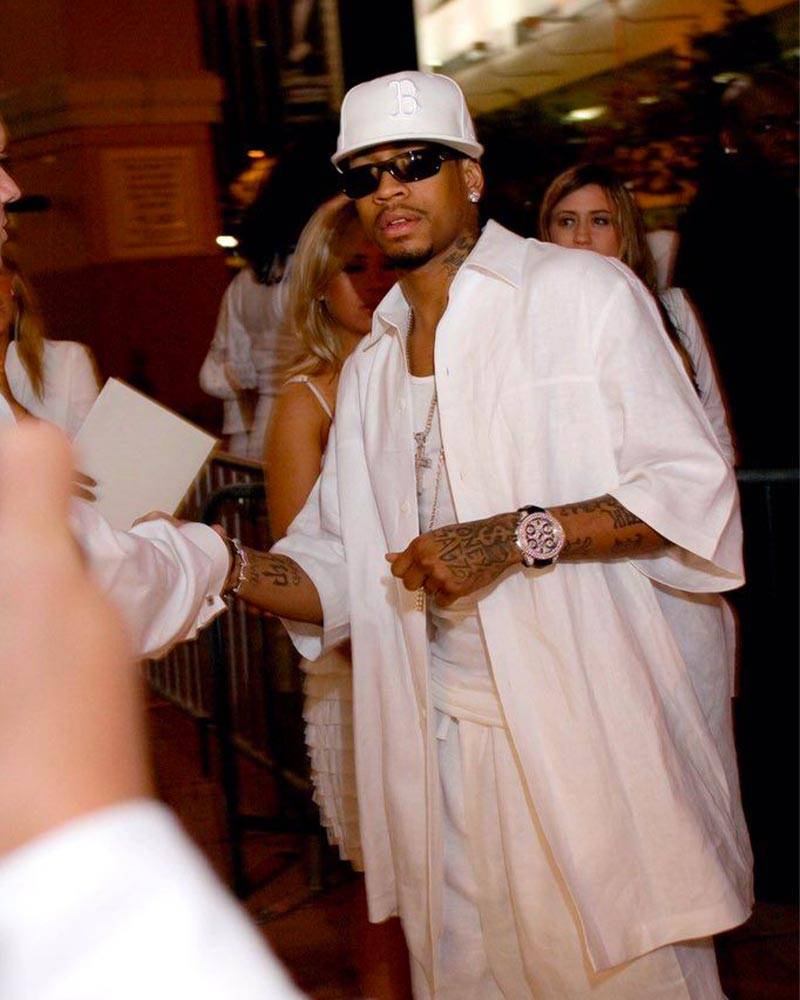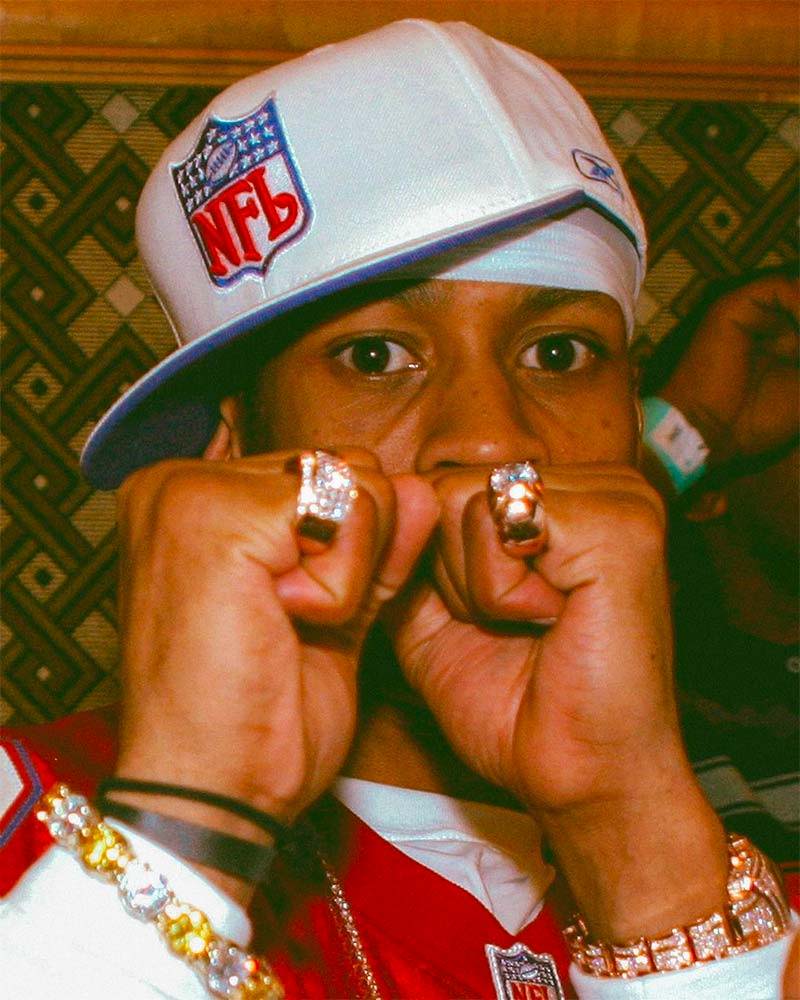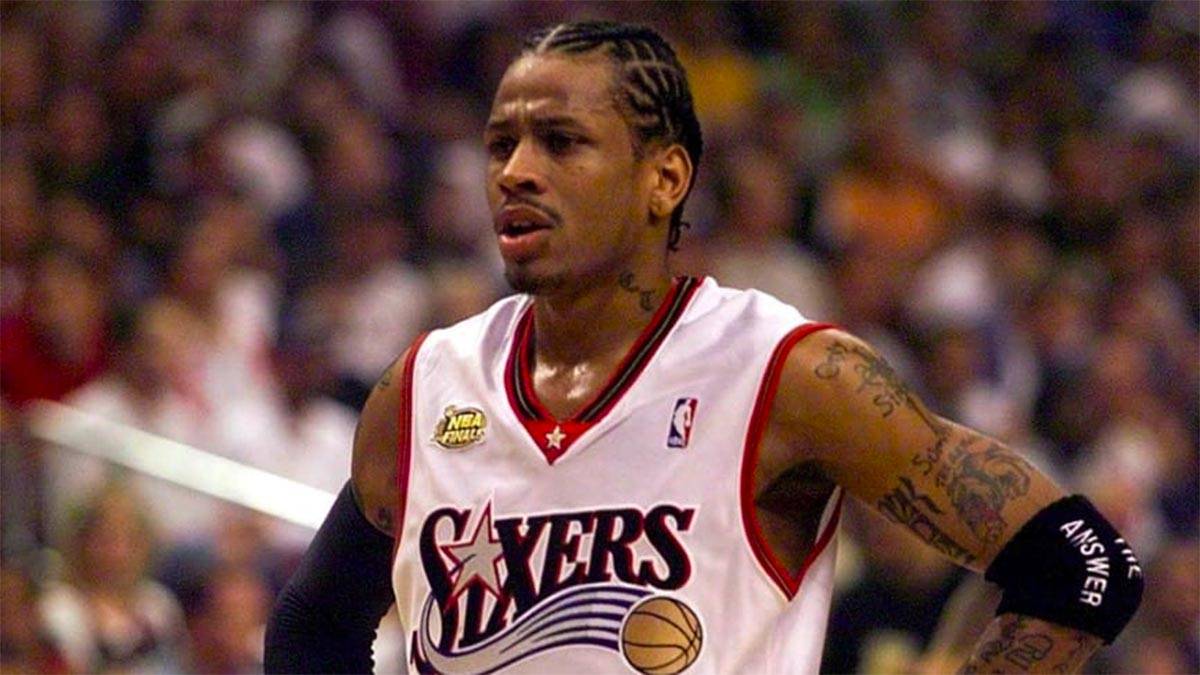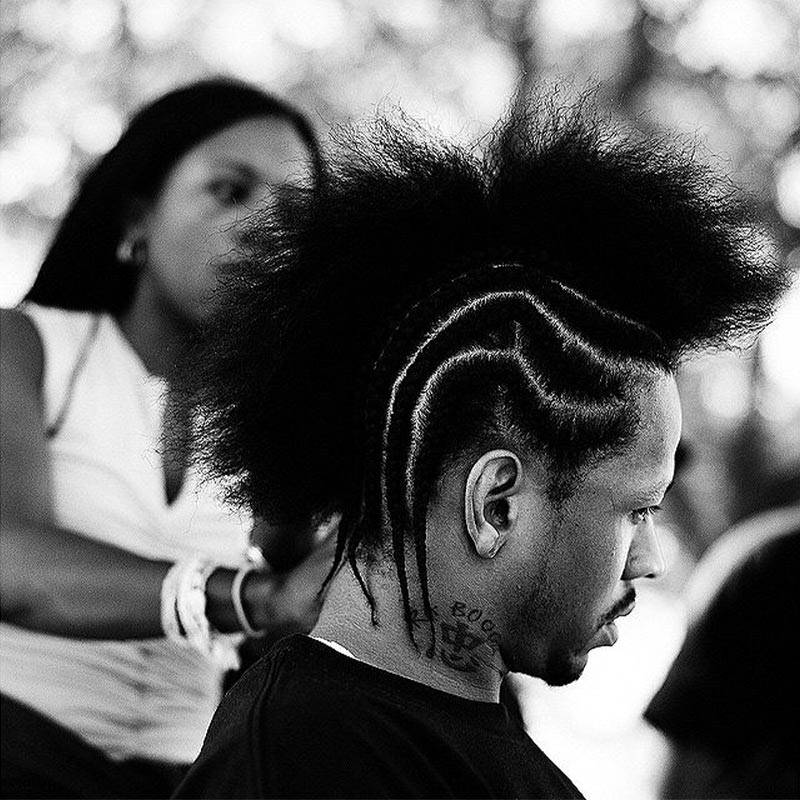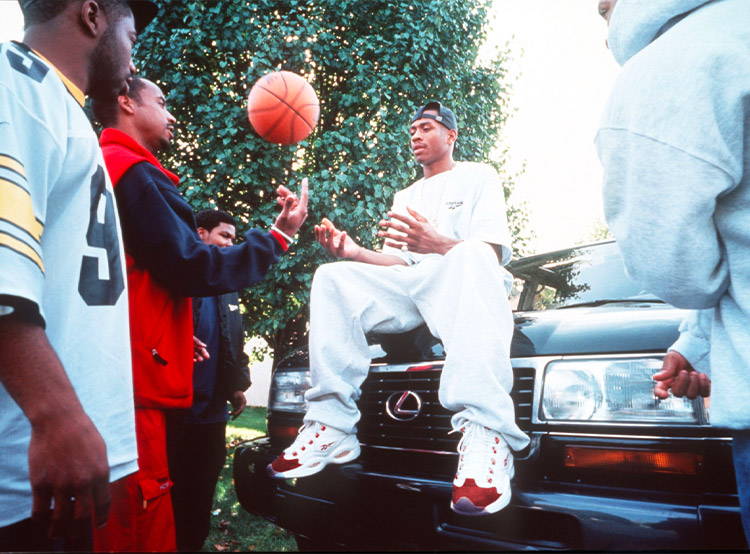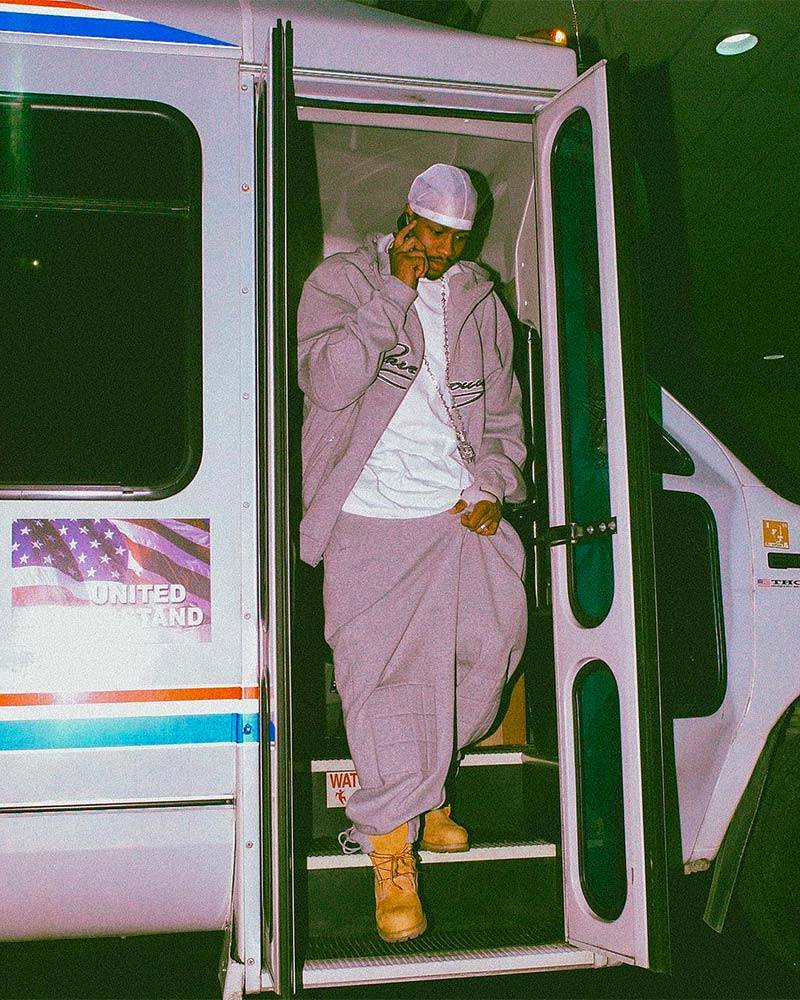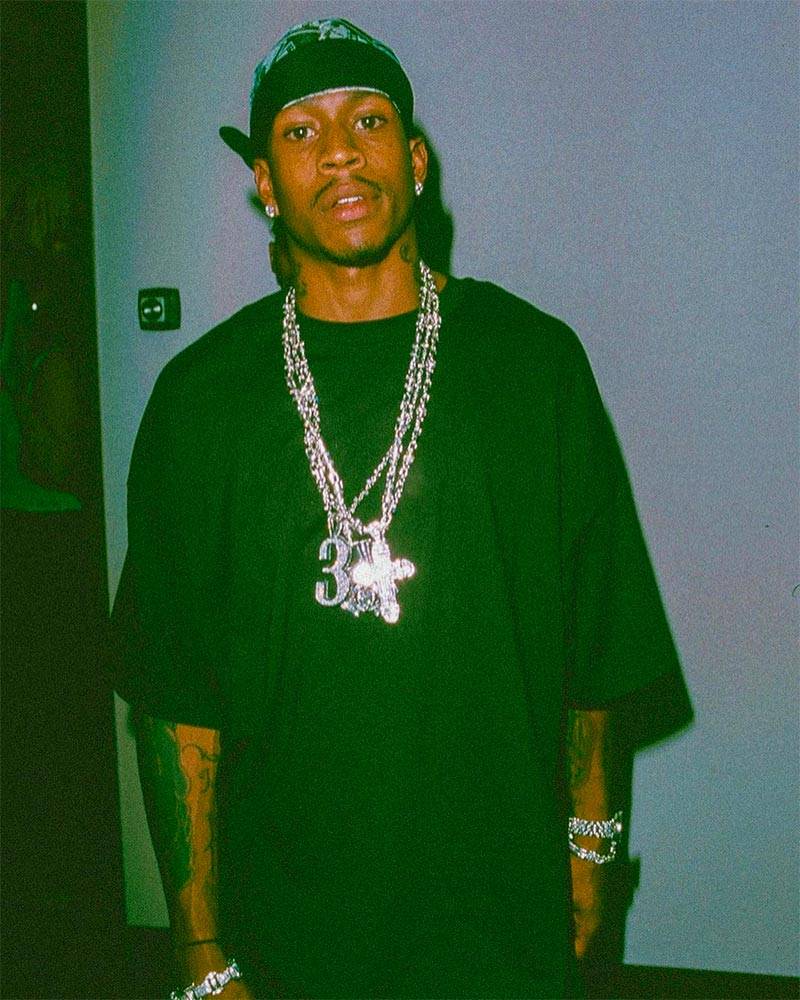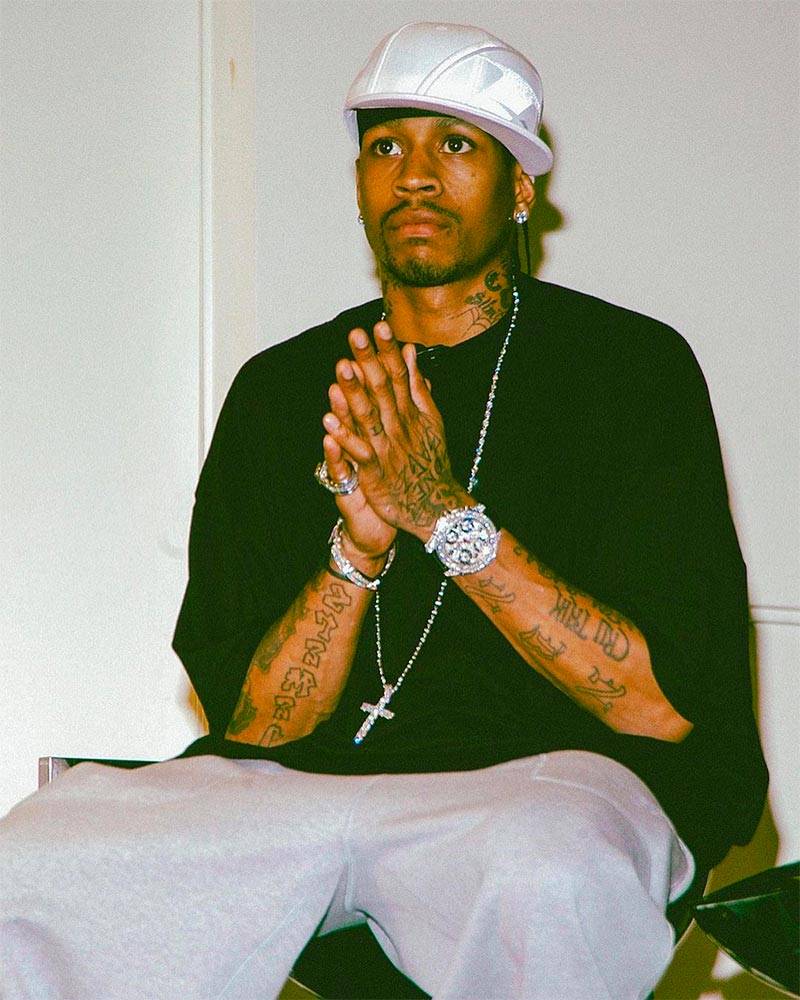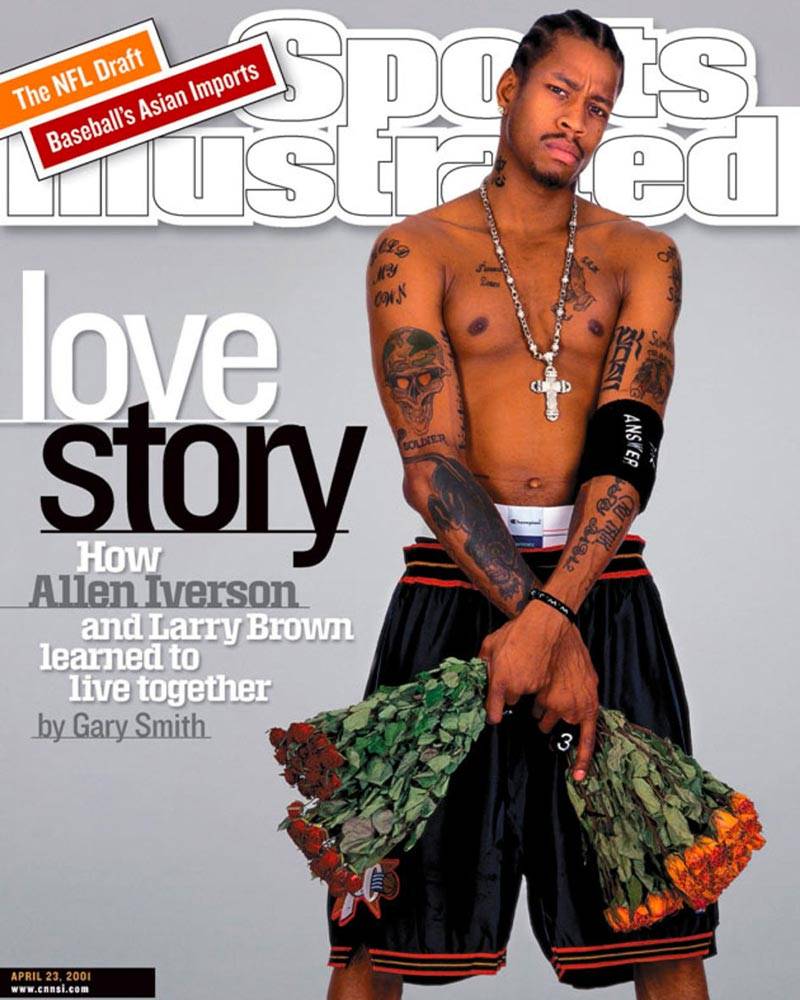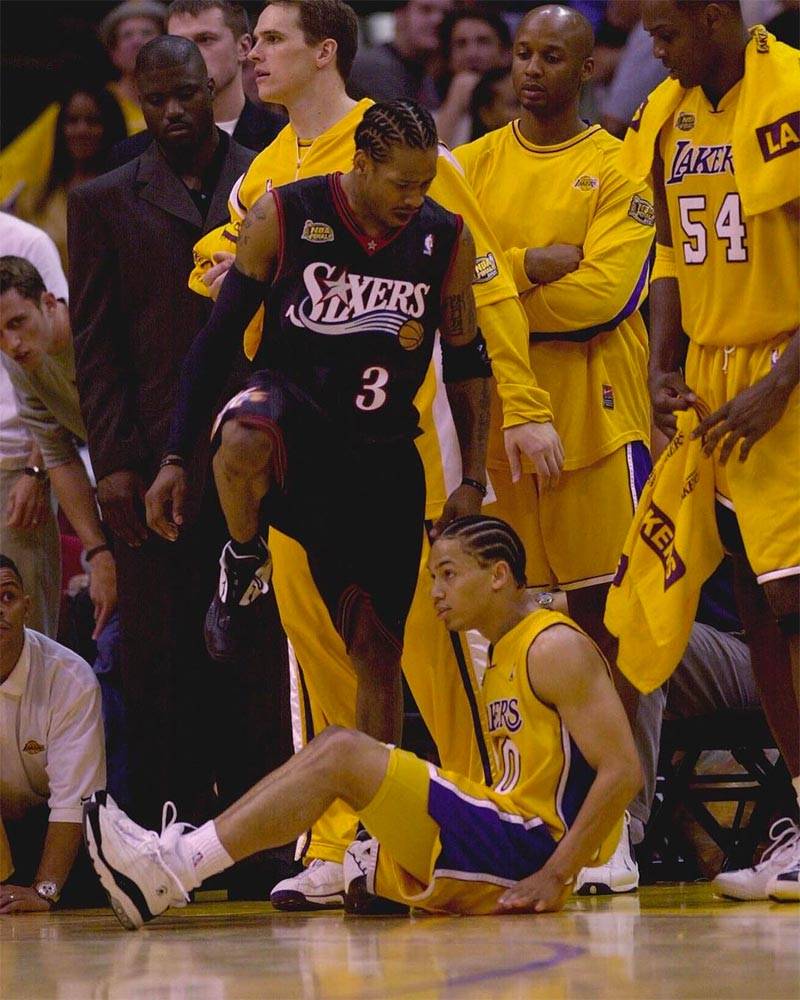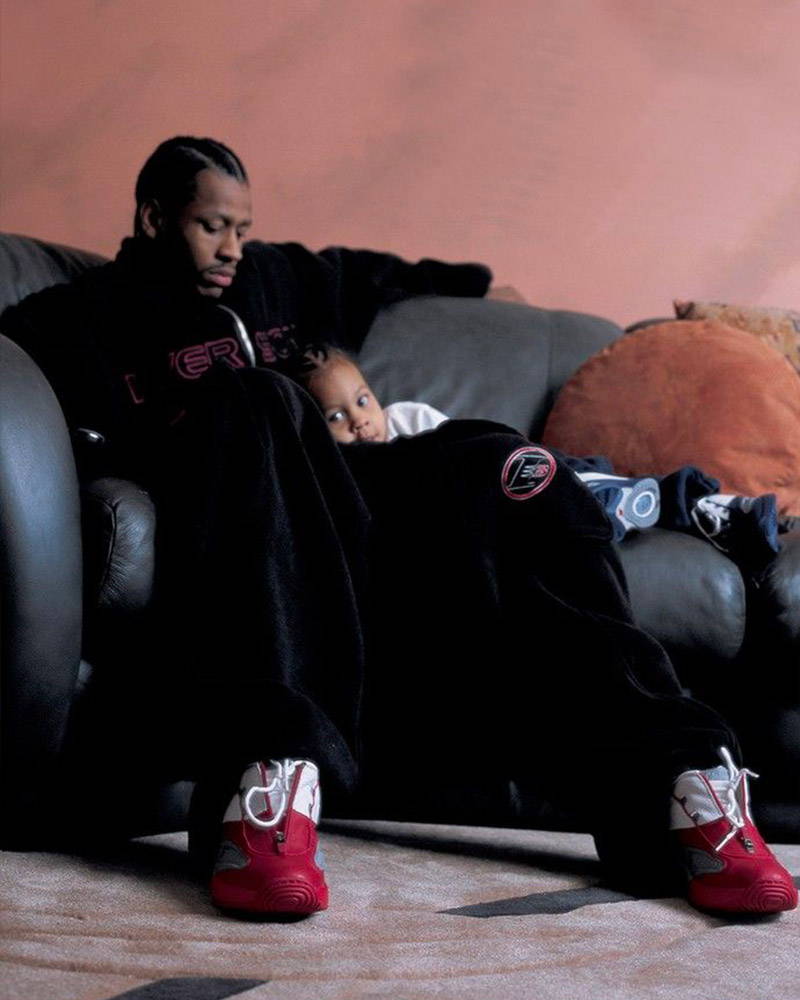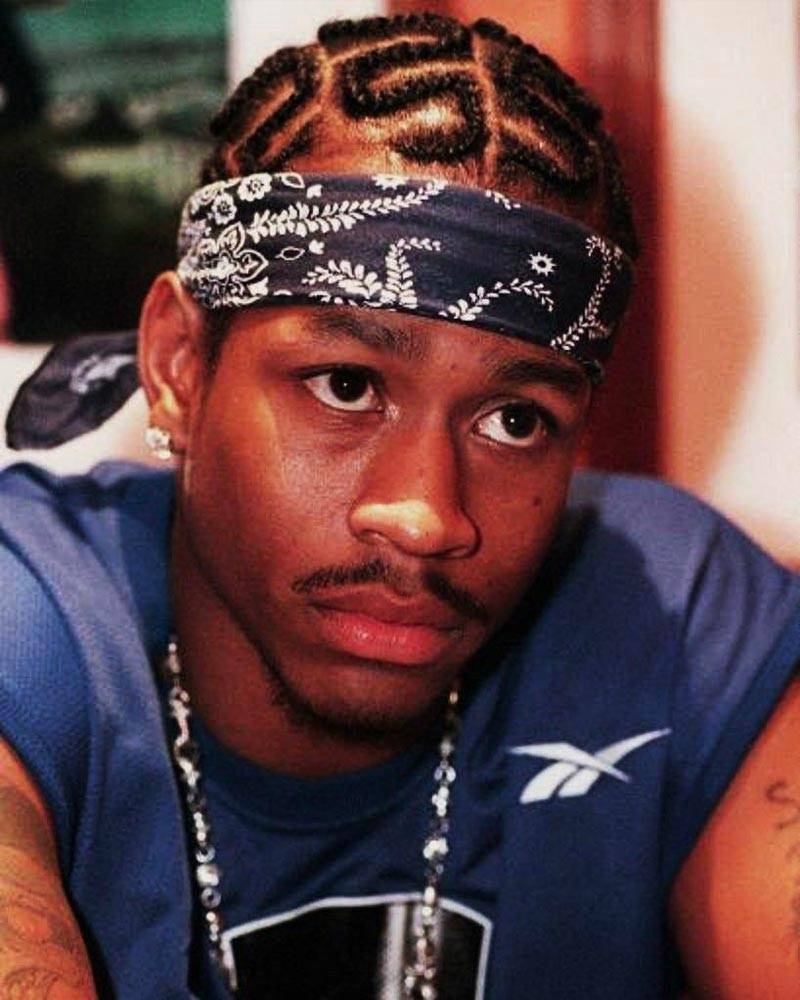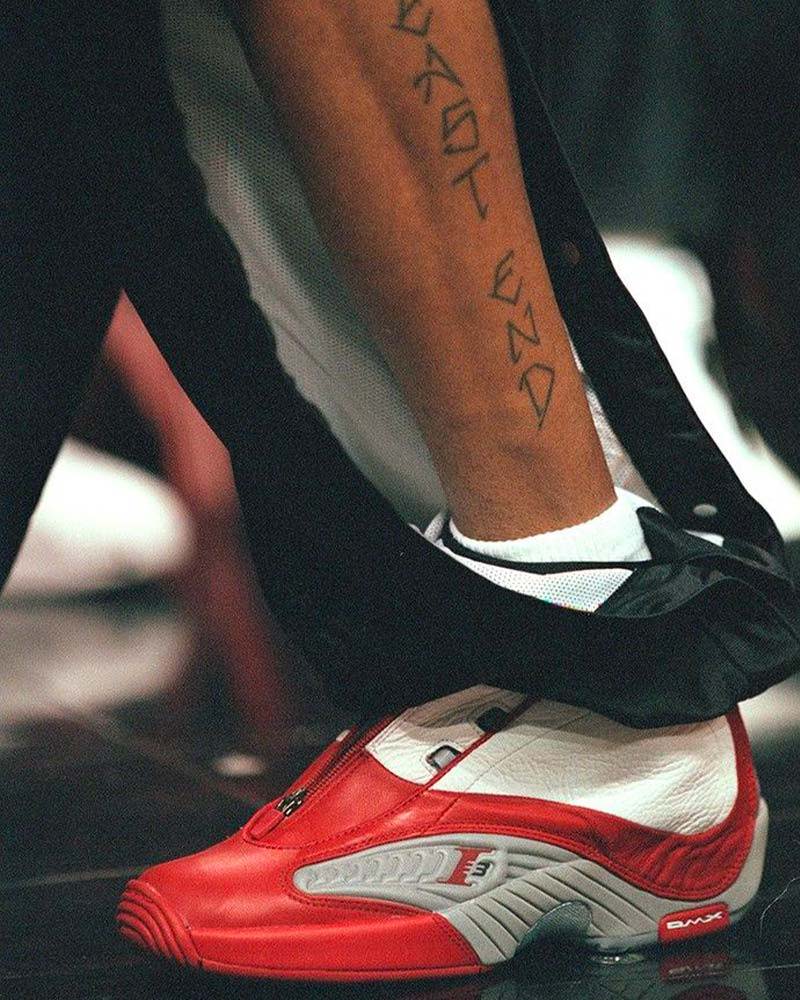 ---