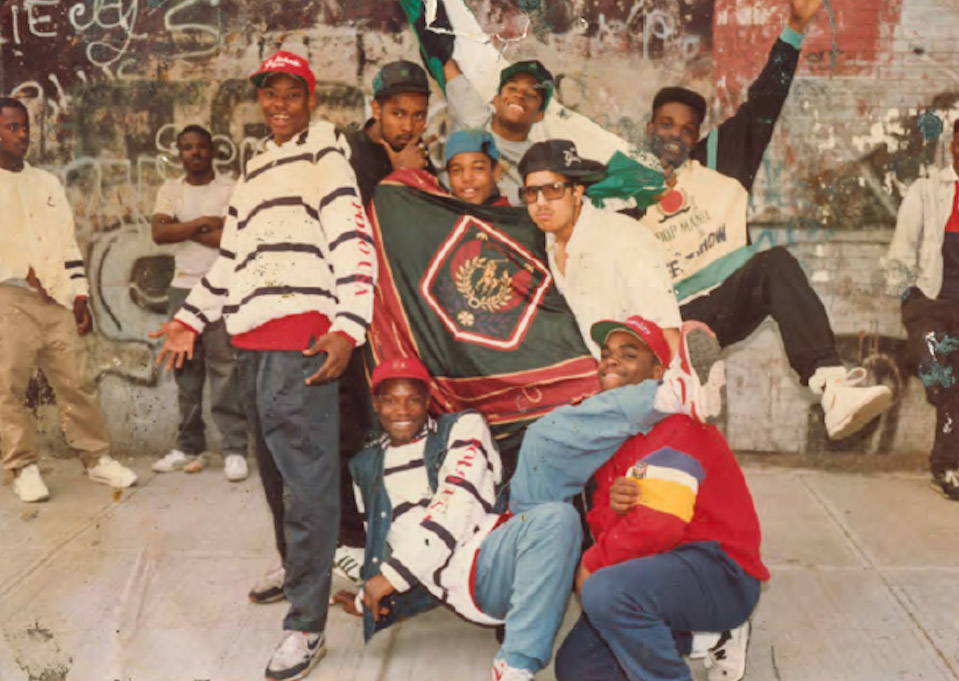 A Detailed Look at Polo Ralph Lauren's Far-Reaching Influence on '90s Counterculture

Along its mission to engage the many great talents from its global network, One Block Down is proud to announce its latest partnership with Instagram page Samutaro. Documenting the figures, movements and products that have shaped contemporary stylistic discourse, the collaboration looks to shine new light on some of culture's most untold stories.
Although now rightly recognised as an industry titan that has sculpted and redefined mainstream fashion for the last half-century, Ralph Lauren's ties to counter culture and the alternative music scenes on both sides of the Atlantic is a seldom explored mine that has become all the more significant across today's increasingly revivalist landscape. There have been plenty of publications that have explored the brand's place in streetwear at length, in particular the iconic Polo Sport collection and the Brooklyn Lo-Life crew that made the line famous. But Ralph Lauren's place in other subcultures like skateboarding and the Britpop music scene are often overlooked, and so this article aims to dive deeper and uncover more on its slightly obscured history.
Click down below to read One Block Down's latest collaborative editorial with Instagram page Samutaro,documenting the far-reaching influence of Polo Ralph Lauren with a selection of rare visual references and insider quotes.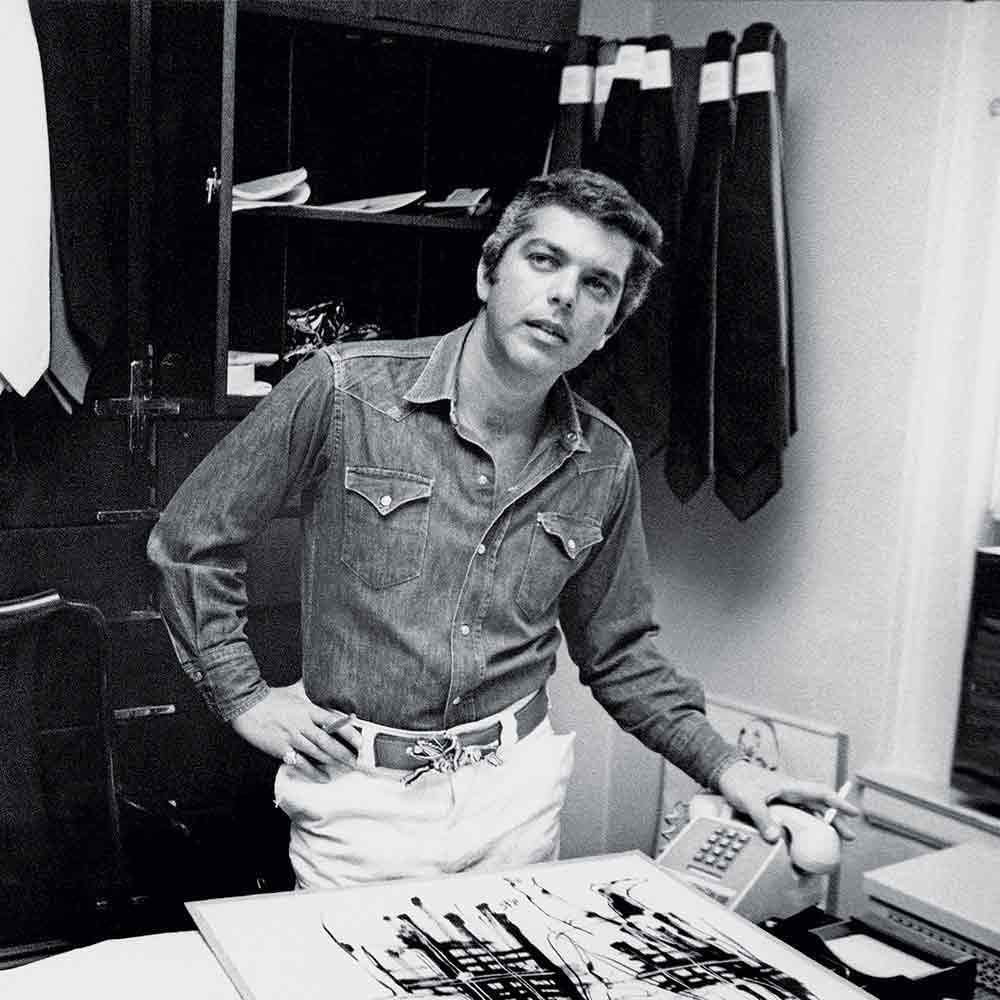 When a working-class Jewish tie salesman from the Bronx was given the chance to develop his own range of mens neckties in the late sixties, he chose to name it after a sport that he felt best conjured the feeling of wealth, decadence and leisure: Polo. Formerly known as Ralph Lifshitz, the designer would apparently go as far as to change his own surname to Lauren in order to align himself further with his desired clientele of the upper class, although he would later refute this; "When I was a kid, the other kids would make a lot of fun of me. It was a tough name. Absolutely not (because I didn't want to be Jewish)." For Lauren, it meant aspiring to something greater and seemingly intangible given his starkly contrasted upbringing. Polo by Ralph Lauren would aim to encapsulate the tropes commonly associated with "The American Dream" and make it a viable product for people on either side of the societal fence.

Within a year, it had become a fully fledged menswear line, taking design cues from the fashion of early 20th century British aristocracy, as well as the lavish American economic "golden era" of the '40s and '50s. This approach would continue as the brand expanded from a Bloomingdales shop-in-shop to its own retail play on Rodeo Drive, Beverly Hills in 1971, which was notable as the first freestanding store of an American designer. That same year, Polo put out a selection of women's dress shirts, debuting the now-iconic Polo player logo, which was embroidered at the cuff, and by the '80s, it was a high-end status symbol, placing Lauren firmly into the upper echelons of the society that had so greatly influenced him.

As Polo advanced from a tasteful sportswear line into a fully-fledged tailored fashion powerhouse, the label began to draw the attention of African-American youths from the housing projects in and around the five boroughs of New York City. Here, the embroidered Polo pony stood out as a symbol of affluence. The use of clean, bright block-coloring with subtle, yet strong branding struck a chord with a community who had grown up and become dissatisfied with having to wear parent-curated outfits with air brushed cartoon character motifs, and wanted the social validation that wearing Polo now gave a person, as Zhigge's Prince-Lo put, "Polo alone is that brand of greatness, you feel distinguished. You might have two dollars in your pocket but you looking like a million."
"This girl said, 'Damn, you always stealing something… you a real low life, the lowest of the low!'"

— Rudy-Lo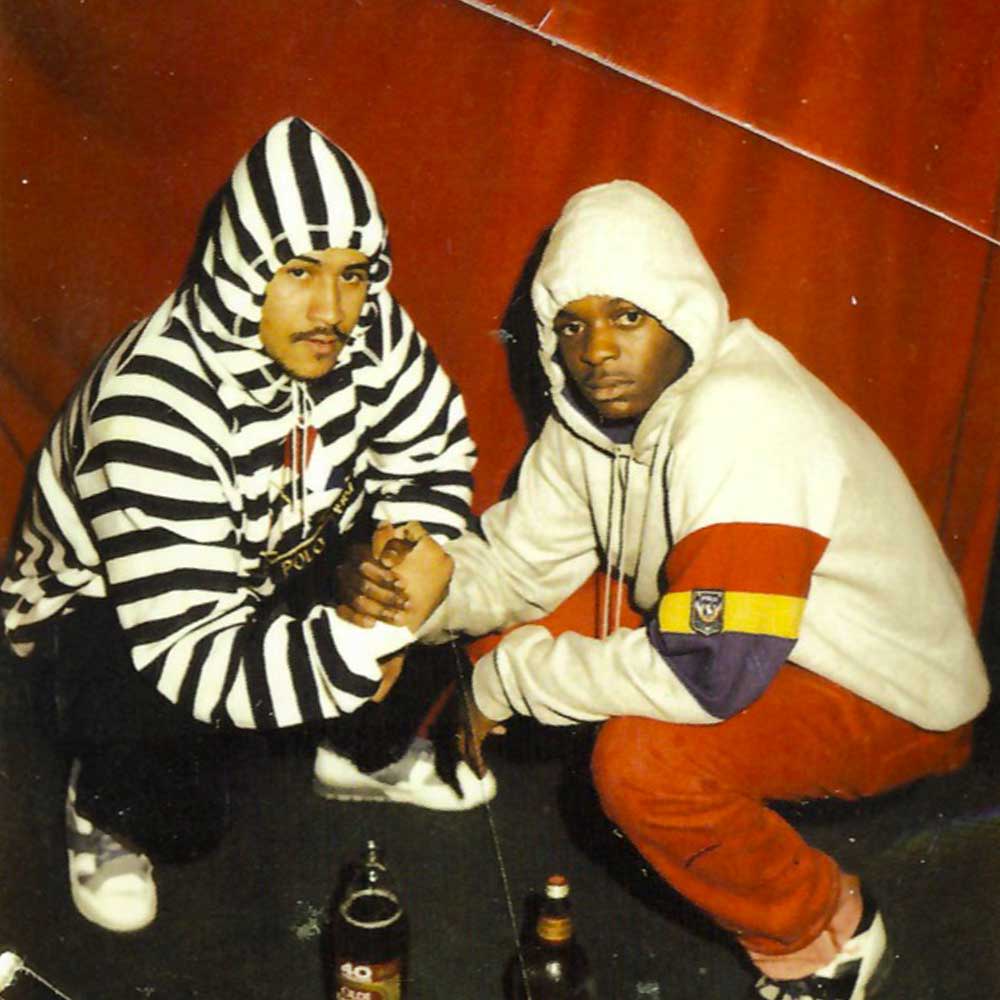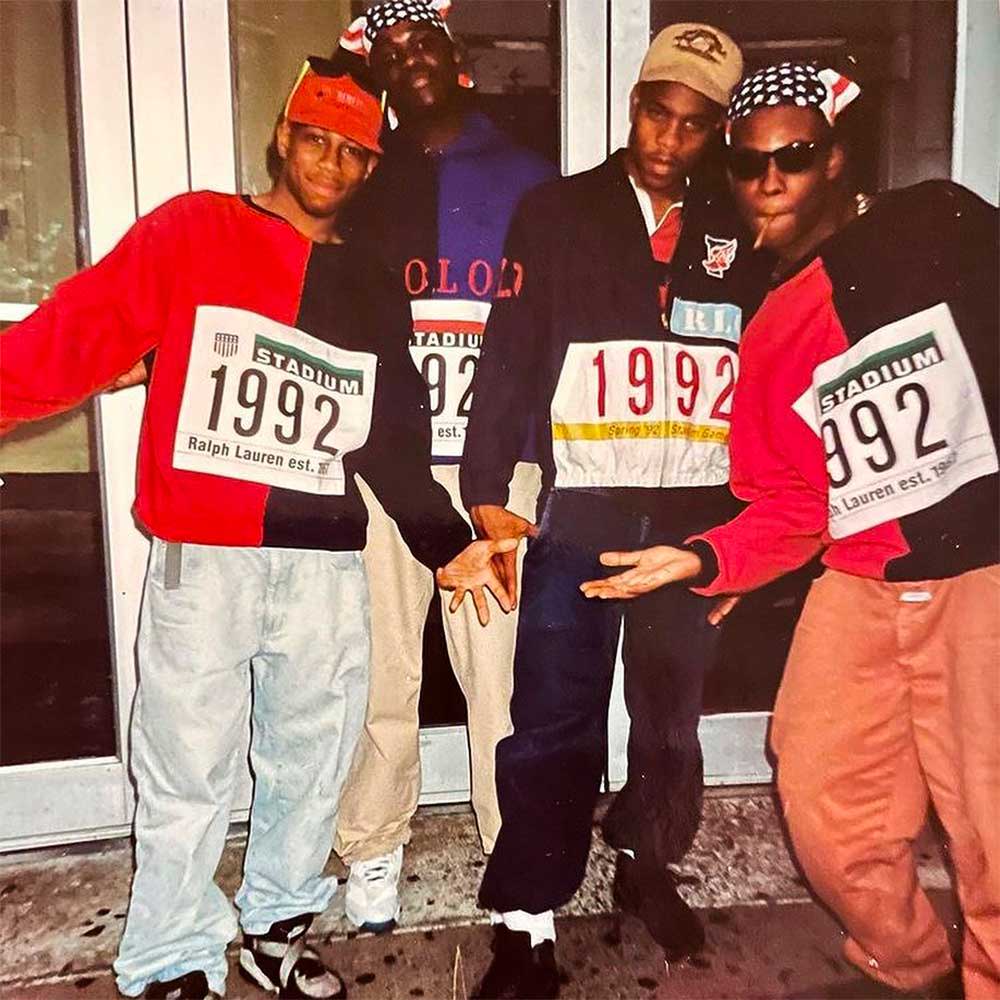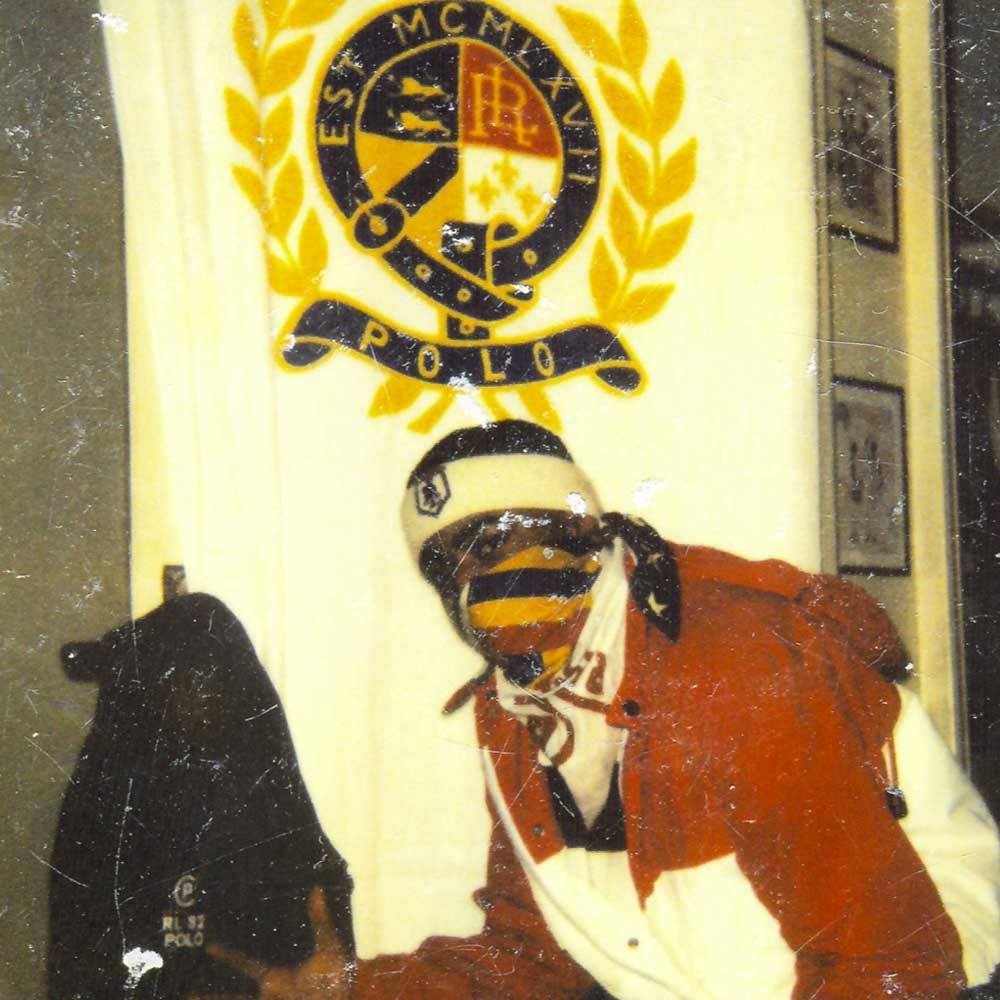 The main obstacle faced by this new demographic was the price point, the clothing wasn't cheap, but this only ramped up desirability. Naturally, "boosters" would begin methodically shoplifting Polo stores for items and so a subculture was born, that of the Lo-Lifes. Their moniker was a playful reference to their infatuation with the brand and their perhaps reprehensible means of acquiring it, as member Rudy-Lo recalled, "This girl said, 'Damn, you always stealing something… you a real low life, the lowest of the low!' I was like you right!"

It fit the hard-edged, Hip-Hop personas of its members, and the group would even appear to influence Polo's design direction, with the brand noting the racks that were targeted as well as the ones being ignored. The illicit approach to procuring their Polo didn't seem to play too much on the minds of Lo-Lifers, as far as they were concerned, as Ralph Lauren's lower-class background mirrored their own, the brand applied to them as much as it did to the wealthy.

In 1992 the Polo Sport label was launched, as the brand moved to try and distinguish its louder, sportswear-oriented pieces from the more traditional Polo line. Though not yet officially its own label — with items carrying the same classic "Polo by Ralph Lauren" neck tag until around 1996 — Polo Sport sought to capitalize on the urban popularity of its parent label by producing more of their casual sports staples like rugbys, shell suits and baseball caps in bolder color combinations with an emphasis on spell-out logos and club crest iconography.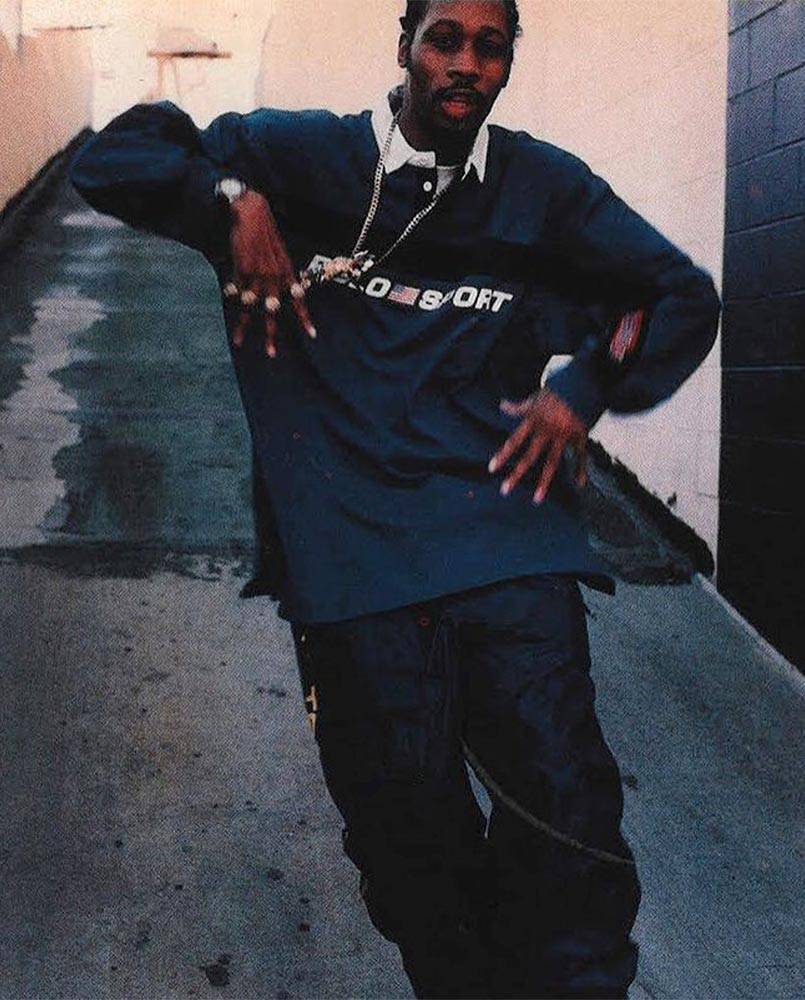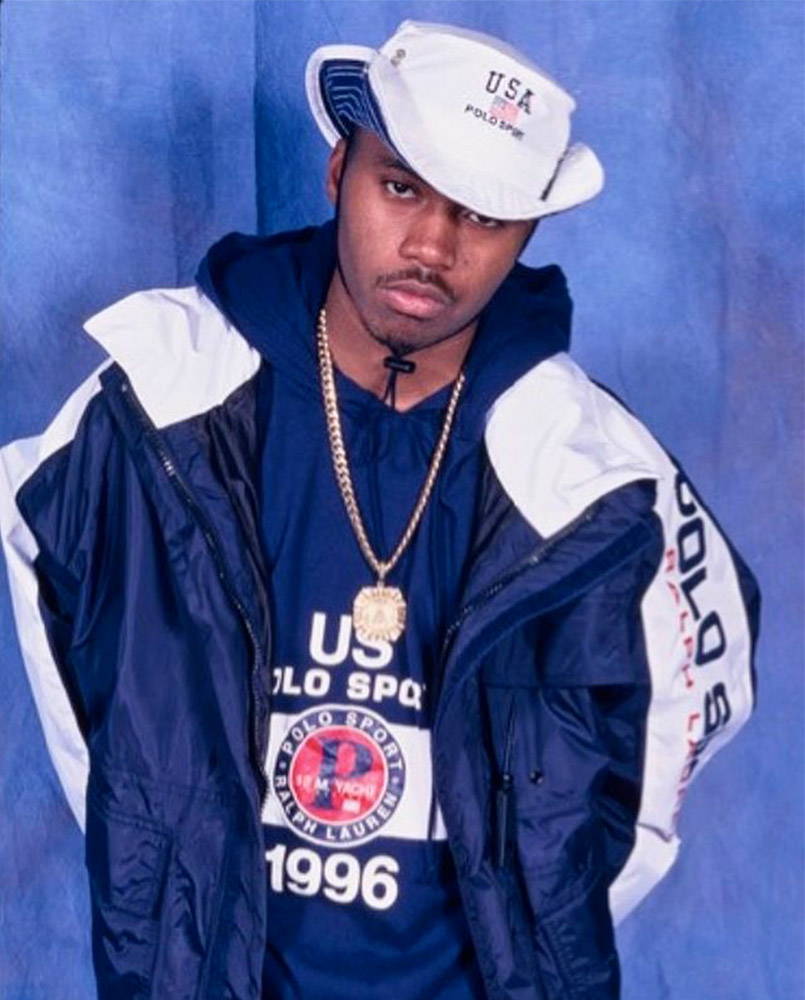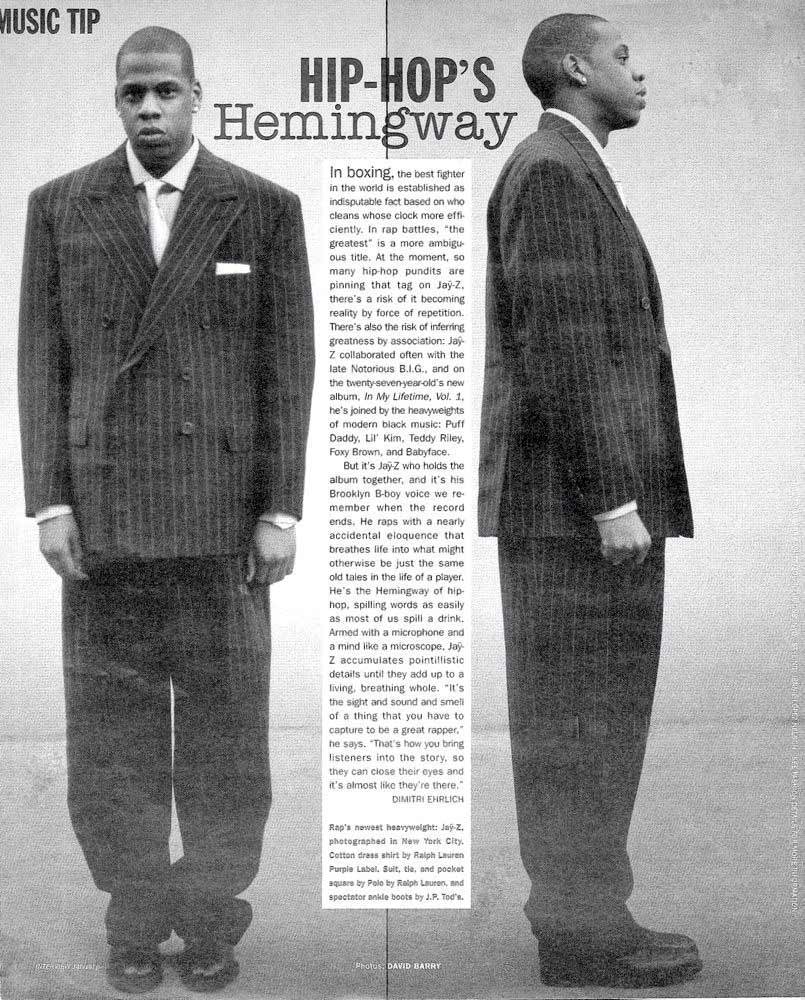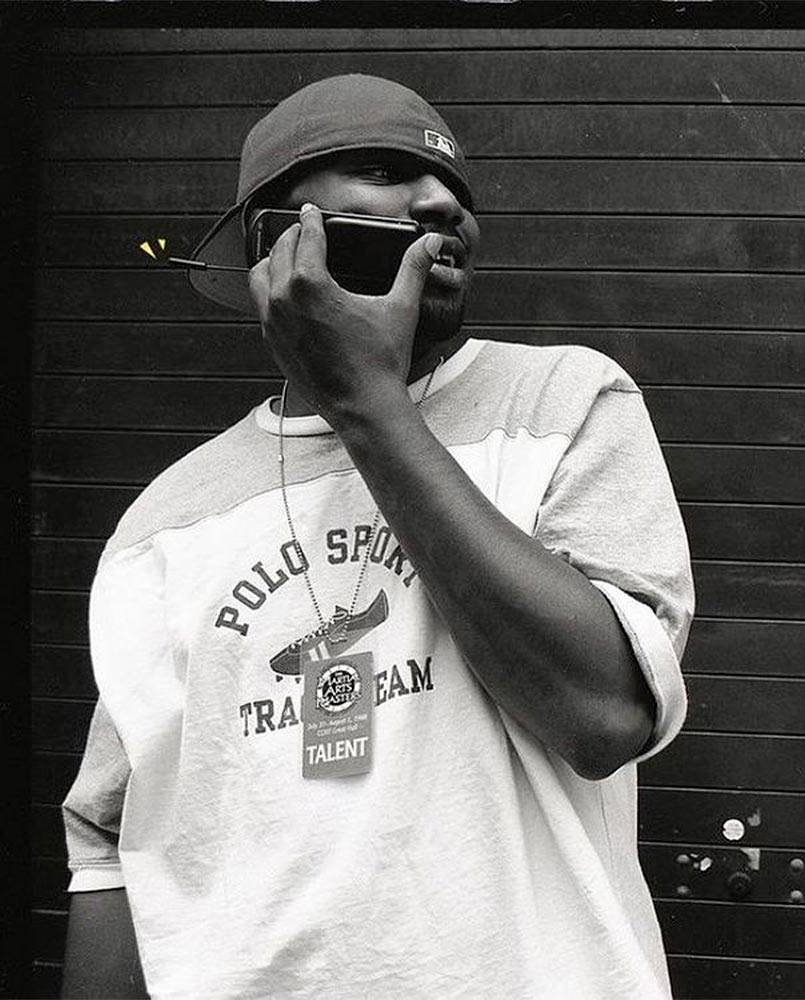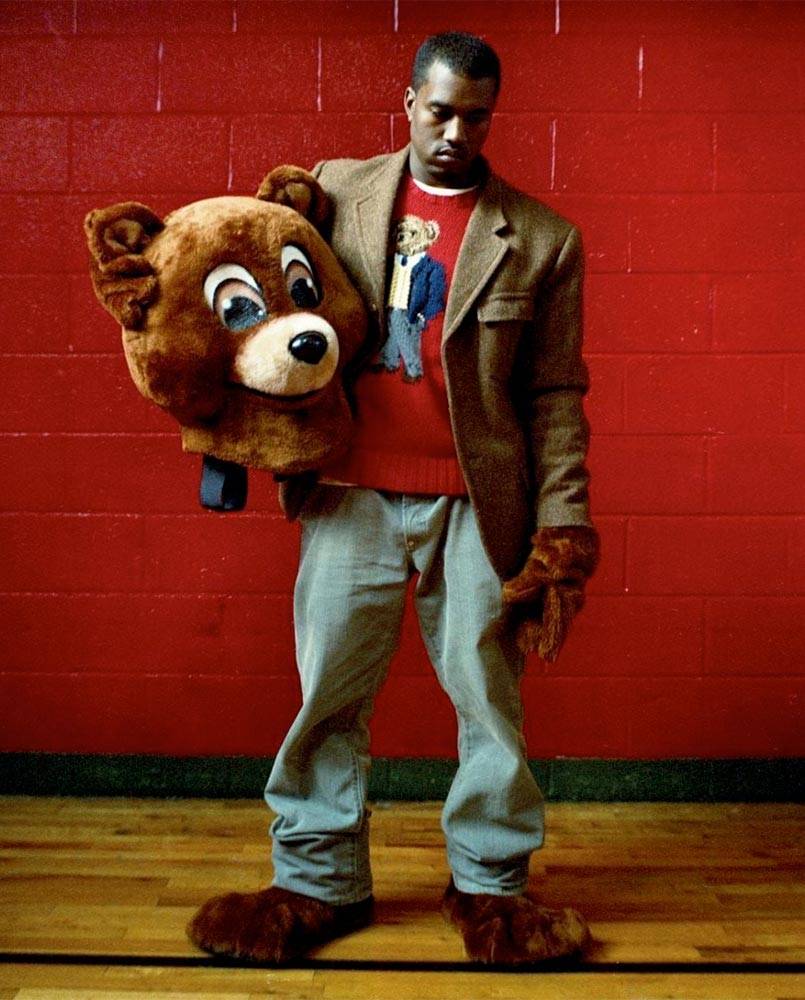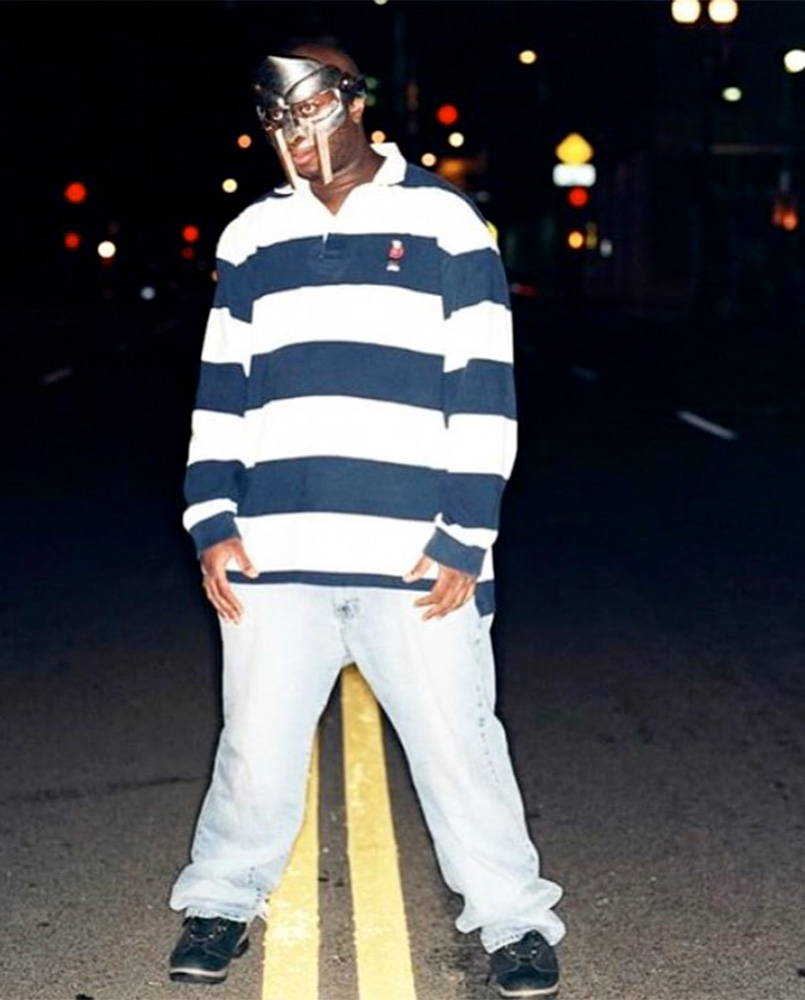 The rise of Hip-Hop and artists like Nas and Wu-Tang Clan garnering mainstream attention by the mid-1990s led to fresh territory for Polo's already widespread customer base. Raekwon had commanded a whole new level of exposure when he wore the navy/yellow toned Snow Beach windbreaker in the 1994 video for Wu Tang's "Can It All Be So Simple", whereas Nas was seldom seen without his Polo Sport ski jacket around the time of his debut record 'Illmatic' of the same year. Another Brooklyn MC, Fabolous, had initially crafted his whole stage persona around Polo, being known as Fabolous Sport during the early days of his career. A bond between the brand and Hip-Hop would remain in place for years to come, both for chart-topping rappers like Kanye West, and cult icons like MF DOOM.

It was during this era that rappers started to switch out some of Ralph Lauren's more graphic sportswear styles in favour of preppy shirts and tees. "Ralph got less 'loud' in the late-90s" explains@thepoloarchive, an IG account dedicated to archiving the history of Ralph Lauren in streetwear and beyond. "Designs became more subtle and people were generally rocking the basic pony stuff more." The account's admin details that rappers like Jay-Z would even opt for Purple Label, the more high-end line of the brand, which is known for its discreet branding and luxurious tailoring.

In addition to sparking a well-documented love affair with the brand, Hip-Hop was also beginning to inform the style of skateboarders coast-to-coast. By 1994, grunge was on the ebb, with the shock factor no longer present after being sanitized by its major label poachers. Adolescents around the United States thus turned to Hip-Hop to channel their expression of rebellion, drawn in by the violent context of lyrics and the all-round dangerous nature of the culture surrounding it.Street kids of NYC would frequently meet up in Lower Manhattan's Washington Square Park or Astor Place to blast Hip-Hop, skate, smoke blunts and sip on 40 oz bottles of malt liquor just like the rap stars they idolized. Naturally, Polo would also find its way into their everyday uniform, with signature items such as pocket tees, golf jackets and strap back caps complimenting their predominantly skate brand-infused outfits. Polo Chinos would be worn up to 5 sizes too big to create a billowing silhouette, the hems dragging beneath the heels of their Vans Half Cabs or Lo Cut Converse.

"Ralph Lauren has been worn by skaters since the early 90s as it was already ingrained into street style," explains the admin behind The Polo Archive. He goes on to explain that with New York being such an epicenter for skating in the early to mid-90s, Ralph was an obvious choice especially due to the casual, relaxed nature of the clothing Polo was releasing at the time. "It's one of many ways New York street style and Ralph Lauren are intertwined, both sides taking and learning from each other."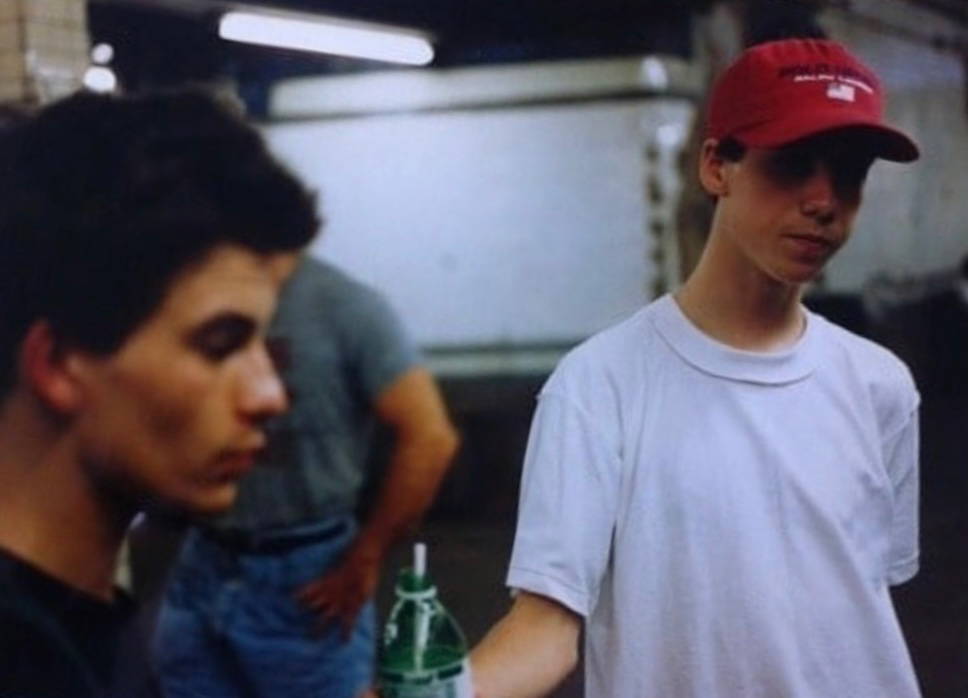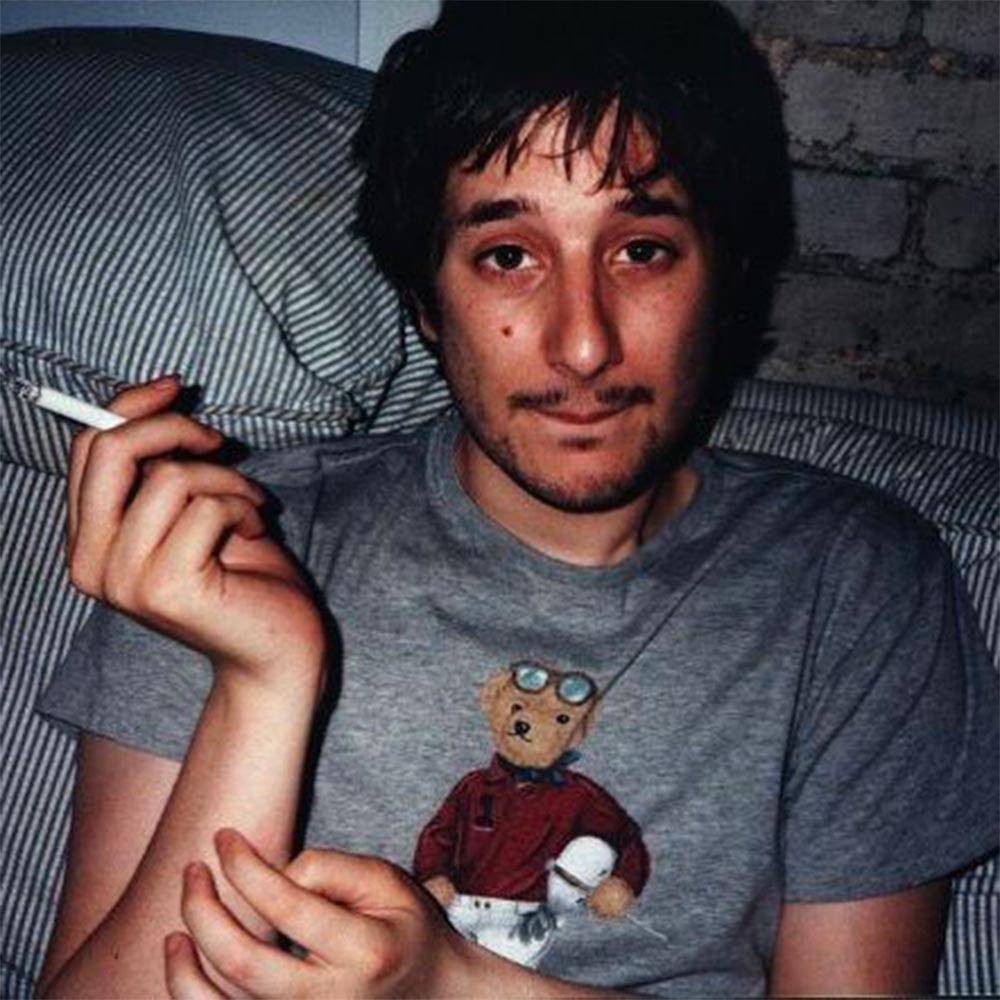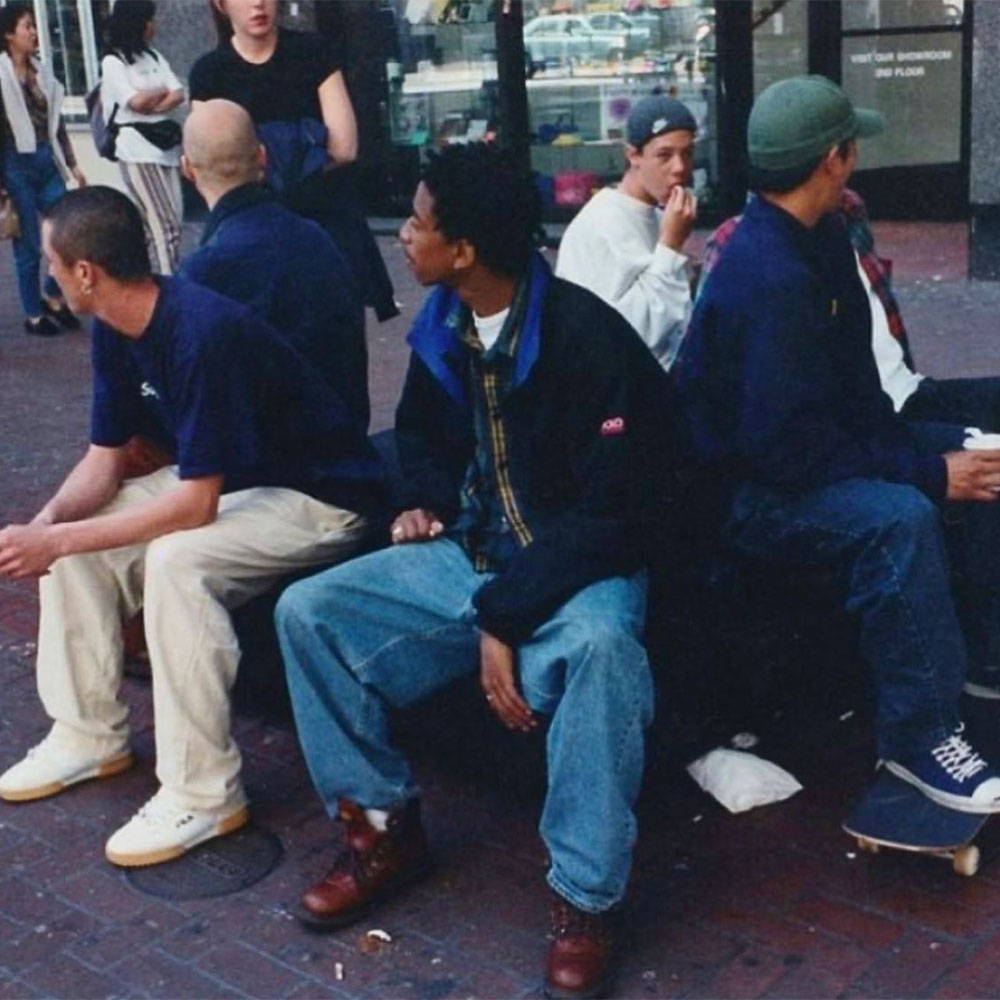 "We would all fiend to get, like, RRL Jeans because they fit well, lasted, and had the illest quality"

— Jamie Story

During this period photographers including Ari Marcopoulos, Mel Stones and Larry Clark began to chronicle the blooming subculture, which was arguably most famously epitomized in the latter's 1995 coming of age drama,Kids. The film's lead actor Justin Pierce wore a pair of de-labelled Polo Chinos throughout the movie and pro skater Billy Valdes is seen answering the phone in a Polo Sport cap.

It wasn't however just the Polo label that was being rocked on the east coast, as a need for harder-wearing "skate-proof" gear meant pivoting to the heritage workwear-themed Double RL line. Despite making use of more muted branding, it was still rocked by the likes of fellowKids star and NYC skater Harold Hunter, who would wear the now recognizable RRL belt buckle throughout 1996.Lauren had named the subsidiary after his ranch in the Colorado Rockies, and it satisfied the need for 'flavored essentials such as thick cotton flannel shirts, chore jackets and work pants, but built to the more premium specifications that the Ralph Lauren brand was known for. Jamie Story, another of the city's big name riders, remembers, "We would all fiend to get, like, RRL Jeans because they fit well, lasted, and had the illest quality."

When New York skaters Kareem Campbell, Keenan Milton and Steven Cales moved to the west coast to further pursue their careers, they took with them the Polo-centric mode of dress, transferring it to a new group of skaters who had been brought together by Campbell: the Menace crew. The group's thugged-out persona was underscored by an obsession for Polo-flavored get up, often photographed in slouchy Polo Sport caps, rugbys and sweatshirts. "Keep it real" was the mantra of the time, and if the crew thought another skater was wearing Polo without the credibility to back it up, the situation would often turn hostile, as referenced at the start of the 20 Shot Sequence video in 1995, where a fellow rider decked out in Polo is ambushed by the crew. "He's got on a new Polo hat with his cream Polo tee and some brand new kicks… Dude, you better get outta here with that stuff right now. We're over here getting grimy and you're looking like you're trying to go to the club! But he didn't heed to what we were saying! So Billy (Valdes) set it off," Menace rider Joey Suriel would recall.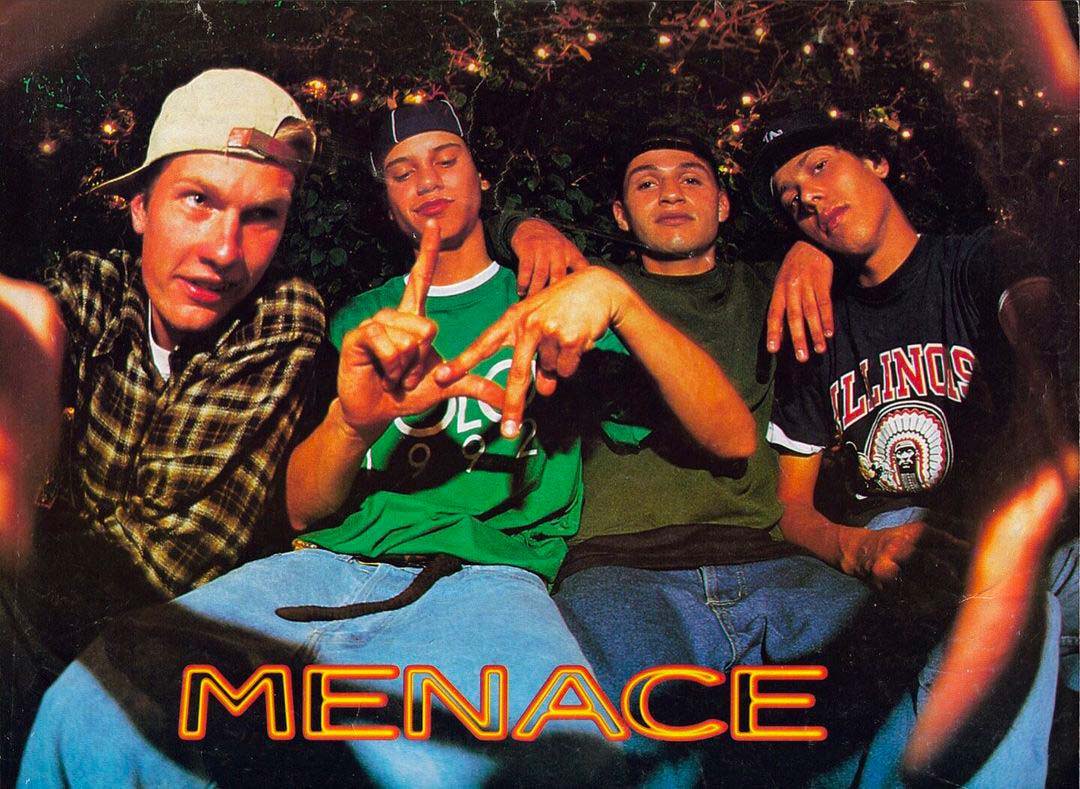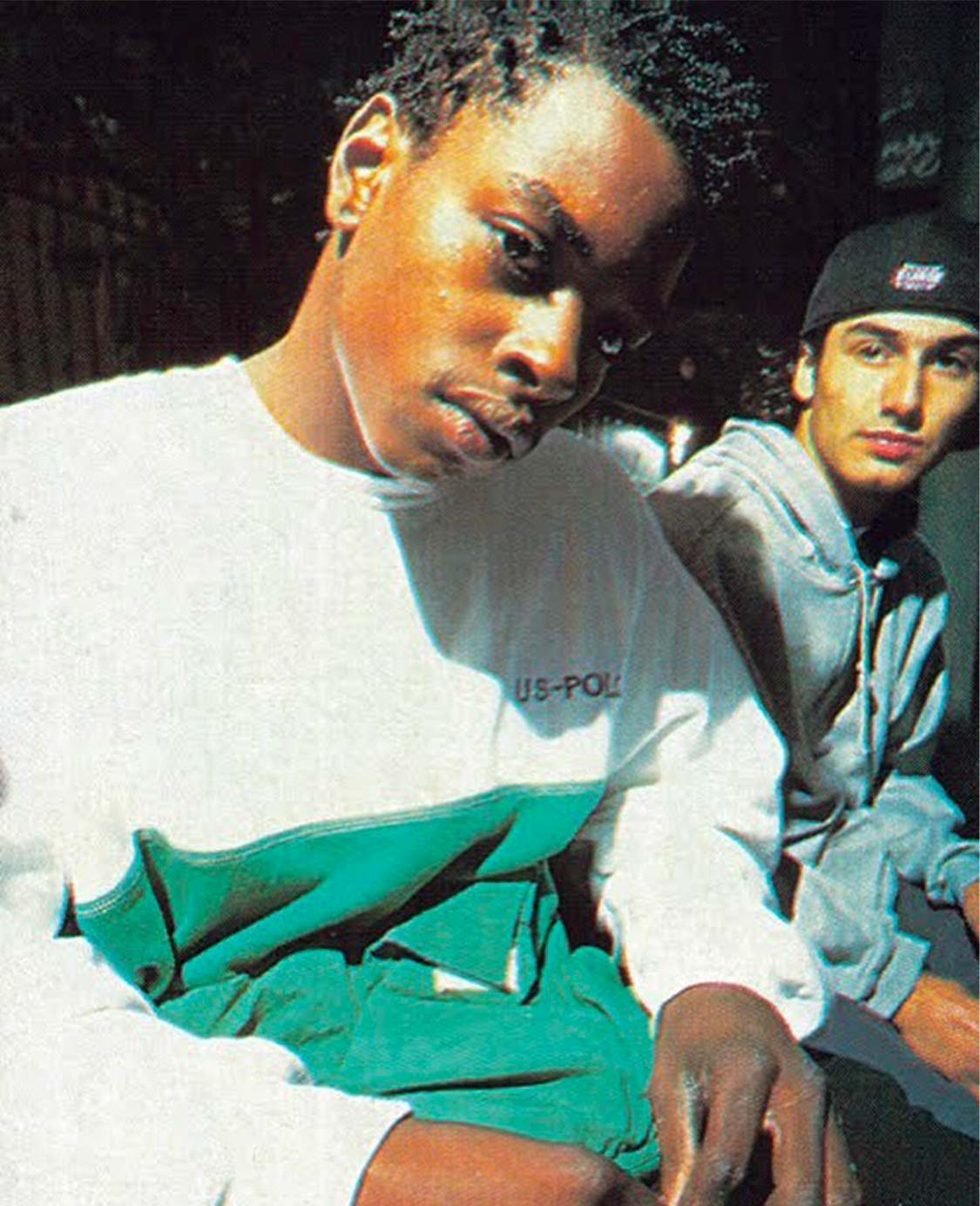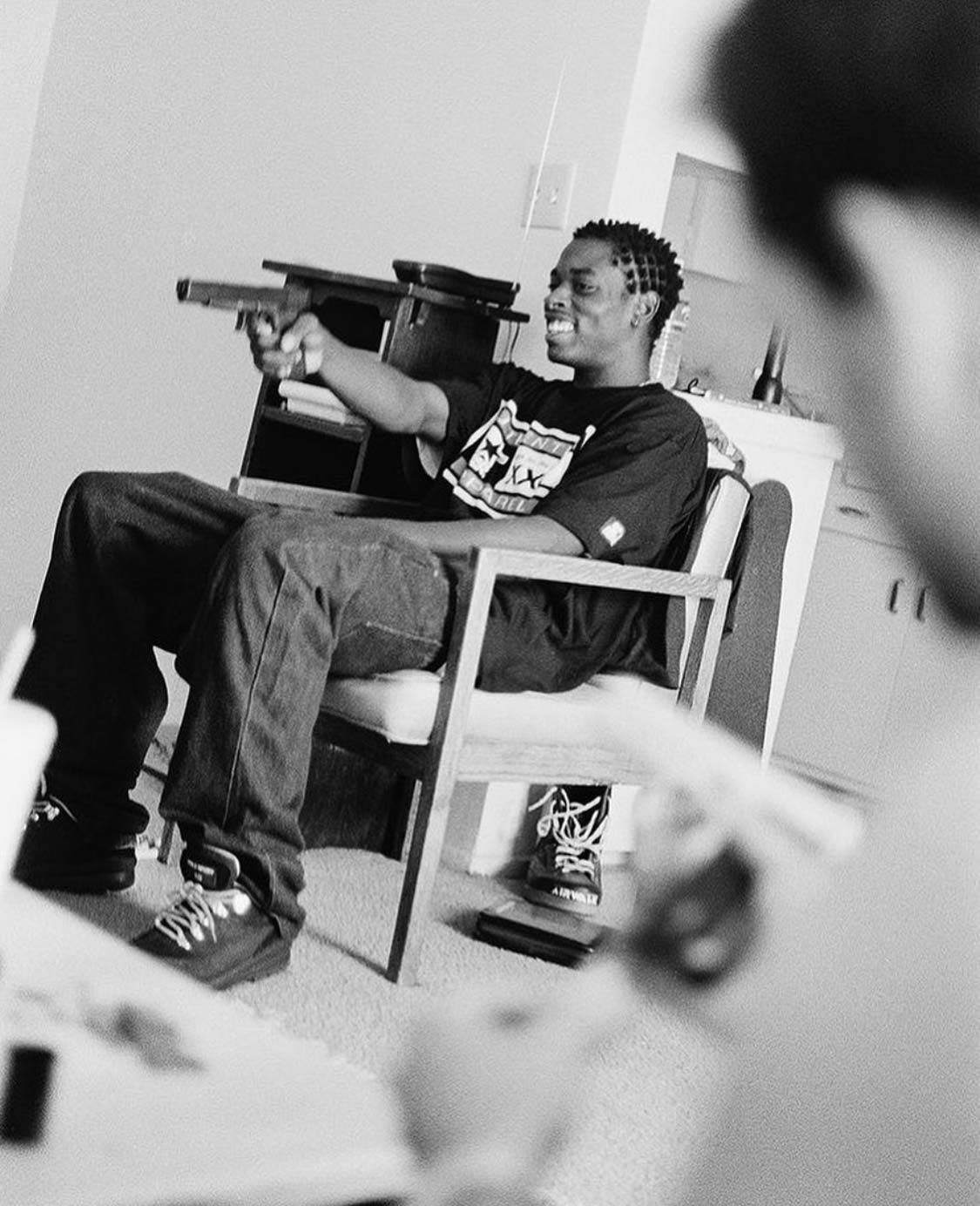 Away from skateboarding, over in Britain, the '90s were best defined by the Britpop movement and a conscious shift away from the imported U.S. culture of the early part of the decade, with the British public instead championing homegrown art, fashion and media. For the most part, this also meant a rejection of American fashion trends, with young Brits now taking wardrobe tips from the Mod and Casual movements of a decade prior.Duke's Cupboard, one of London's renowned vintage stores who specialize in vintage sportswear and streetwear from the '90s, explain that the UK's take on Ralph Lauren was much more low key compared to the States.: "It was slightly more understated in the UK than in the states, but the movement all started in New York and made its way over here." Milo and Ned, founders of the soho-based store state that pieces like the Snow Beach jacket, Stadium 92 jacket & the brand's mid-90s P-Wing pieces stood out as much in the UK as they did in NYC.

Like Hip-Hop over the pond, the stigma attached to football casuals appealed to young people up and down the country, and made up an important part of the popular "lad" culture that was rife at the time. "In the UK, Polo Sport was at the forefront — mixed with Armani, Nike Air Max and that kind of style clothing — with a lot of graffiti writers wearing it. It was this kind of style that you were seeing at UK garage and jungle raves in the '90s," explain Milo and Ned. "I guess it was a little bit less Hip-Hop' here than in the States."

Casual culture's roots can be traced back to the late '70s, where groups of troublemaking fans would assemble as "firms" to organize brawls between other rival supporters, either before or after the match. As British teams went on to dominate European competitions in the early-80s, these hooligans would take to the shopping districts across the continent when following their side for away matches, purchasing high-end designer clothes and sportswear, in part to deflect attention from law enforcement. For these "smartly dressed gang of thugs" as the Daily Mirror once described them, Polo was a go-to label, with classic drop-tail pique polo shirts adorned with the Polo Pony fastened to the top, and tight-fitting V-neck knitwear or track tops from brands like Fila and Sergio Tacchini worn underneath. The look would typically be finished with straight leg Levi's jeans and adidas tennis shoes.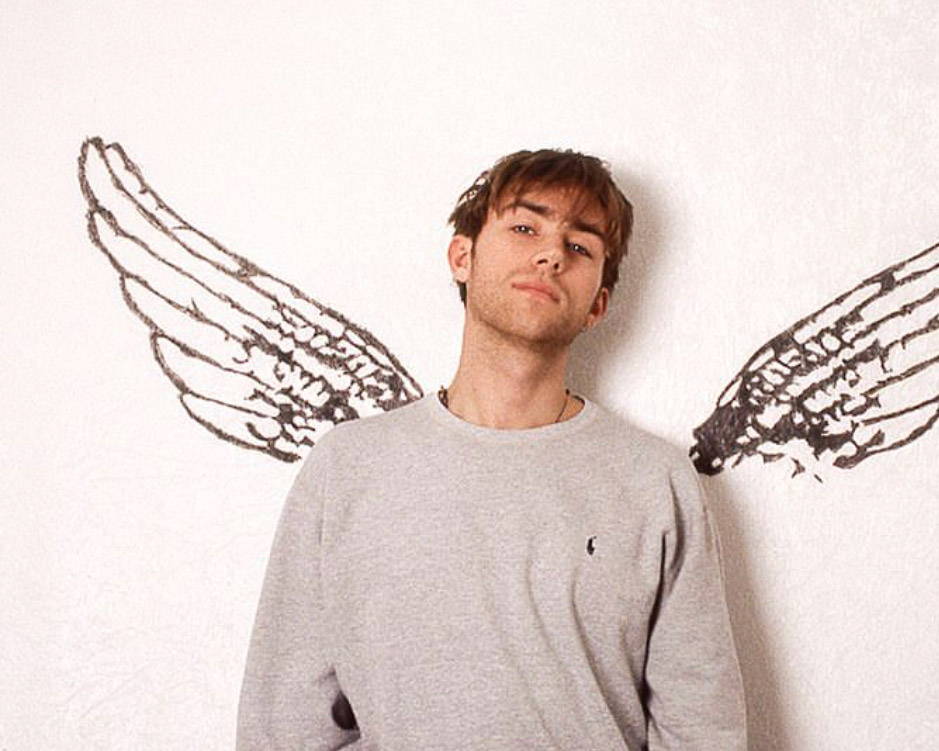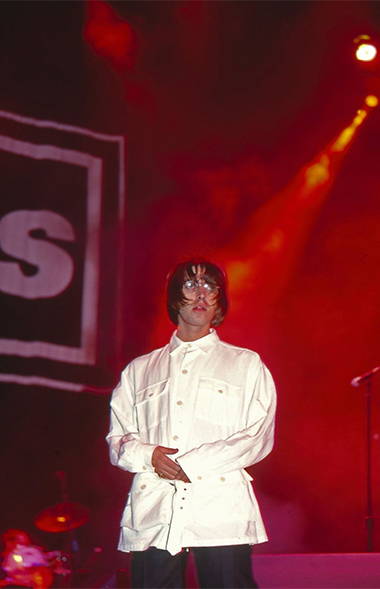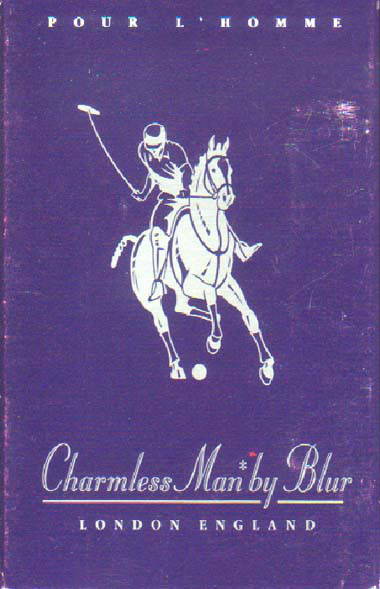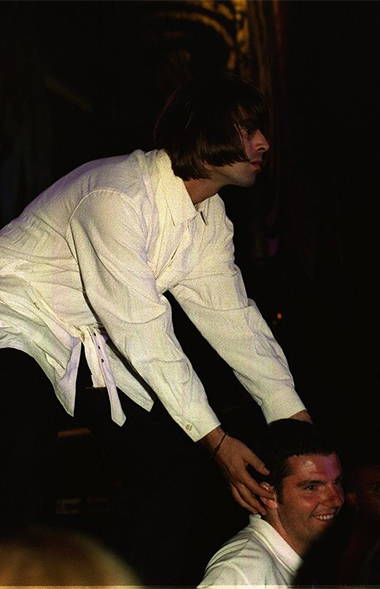 The implementation of all-seater stadiums by the early-1990s would aim to put a stop to the toxic terrace culture, but its aesthetic continued to bubble under, eventually resurfacing with the advent of Britpop in 1994. Bands like Oasis, The Stone Roses and Blur set the tone by appropriating terrace style habits, shining a light back on Polo for an audience of young indie music fans who wished to emulate them.

These seeds were being sown back in the latter part of the eighties, when The Roses' songwriting duo Ian Brown and John Squire picked baggy Polo T-shirts to pair with wide-legged flares and bucket hats. The group subverted the clean, tailored lines of the Ralph Lauren brand with their sloppy, oversized silhouettes, going on to influence the Britpop scene sartorially as well as sonically. Liam Gallagher performing in tea shades and a crisp white belted Polo safari jacket is still the most iconic image from Oasis' historic 1996 Knebworth shows, whereas Noel opted for more practical outerwear, such as the red/white Polo sailing parka worn at the Brit Awards in 1997. Much like the Hip-Hop scene Stateside, The Manchester group's meteoric rise to the pinnacle of British pop culture from the pits of a working class council estate is appropriately akin to that of Ralph Lauren himself.

Oasis and Blur's bitter rivalry came to a head in 1995, when both bands released lead singles in the same week. This so-called "Battle of Britpop" would eventually be won by Blur, when their song "Country House" reached the top of the UK charts, propelling sales for their fourth album, The Great Escape. Thematically, the record and the imagery around it looked to send up the British upper middle class, and so Blur would somewhat ironically don Polo Ralph Lauren gear for performances and magazine covers. Bi-swing jackets and crew neck knitwear were staples for frontman Damon Albarn during the mid-nineties, and the band even flipped the polo player logo for the artwork for the album's Charmless Man single.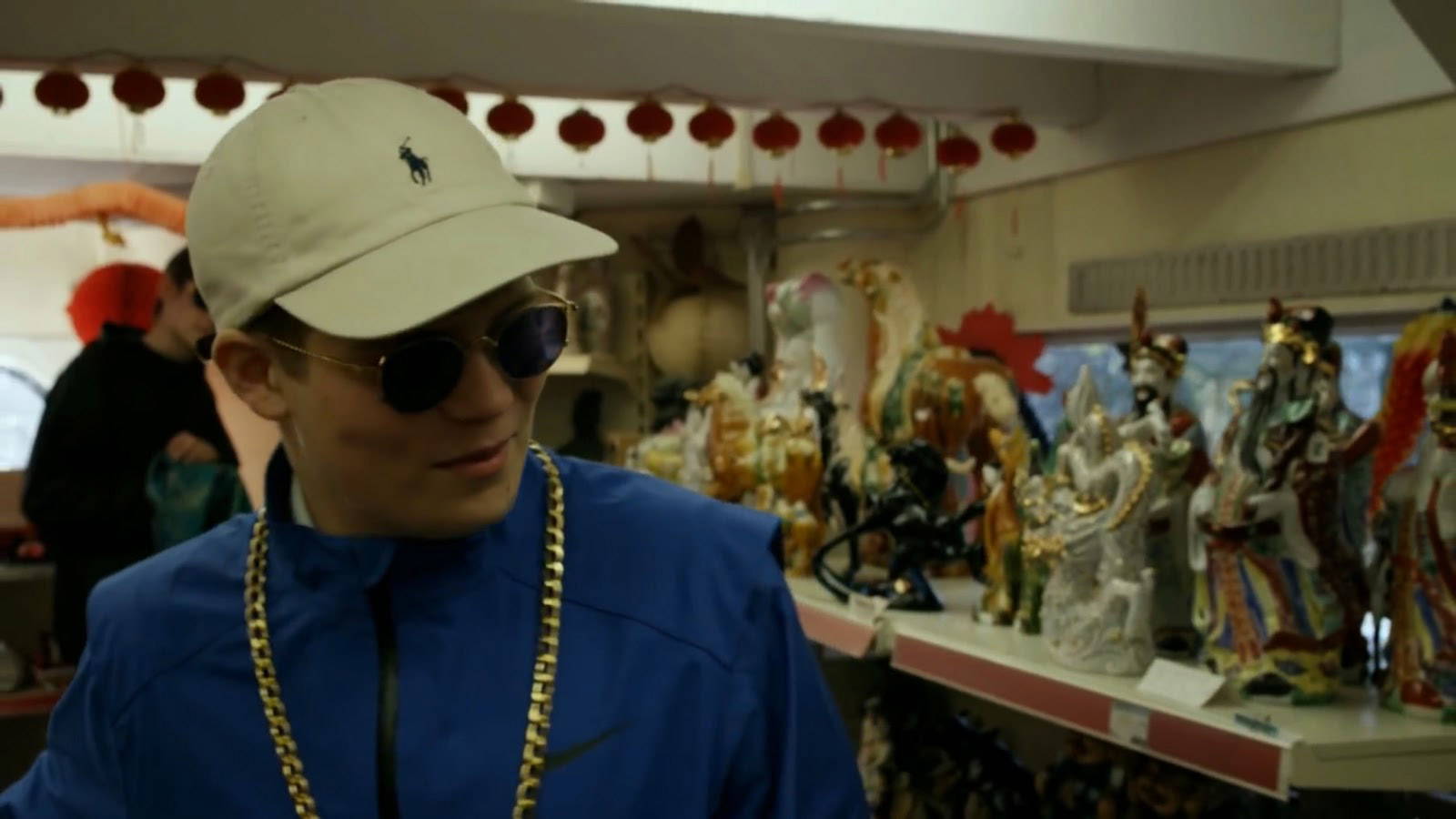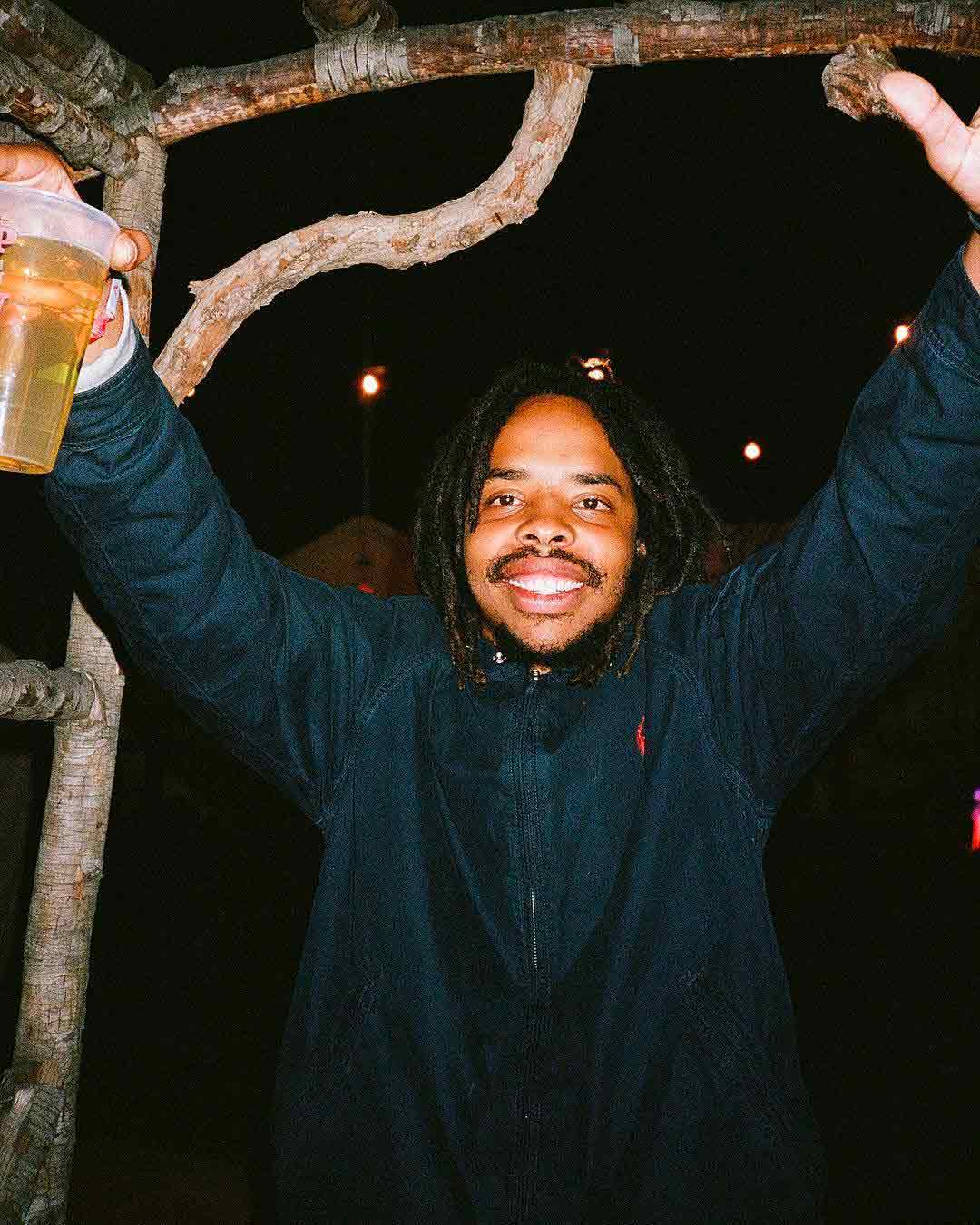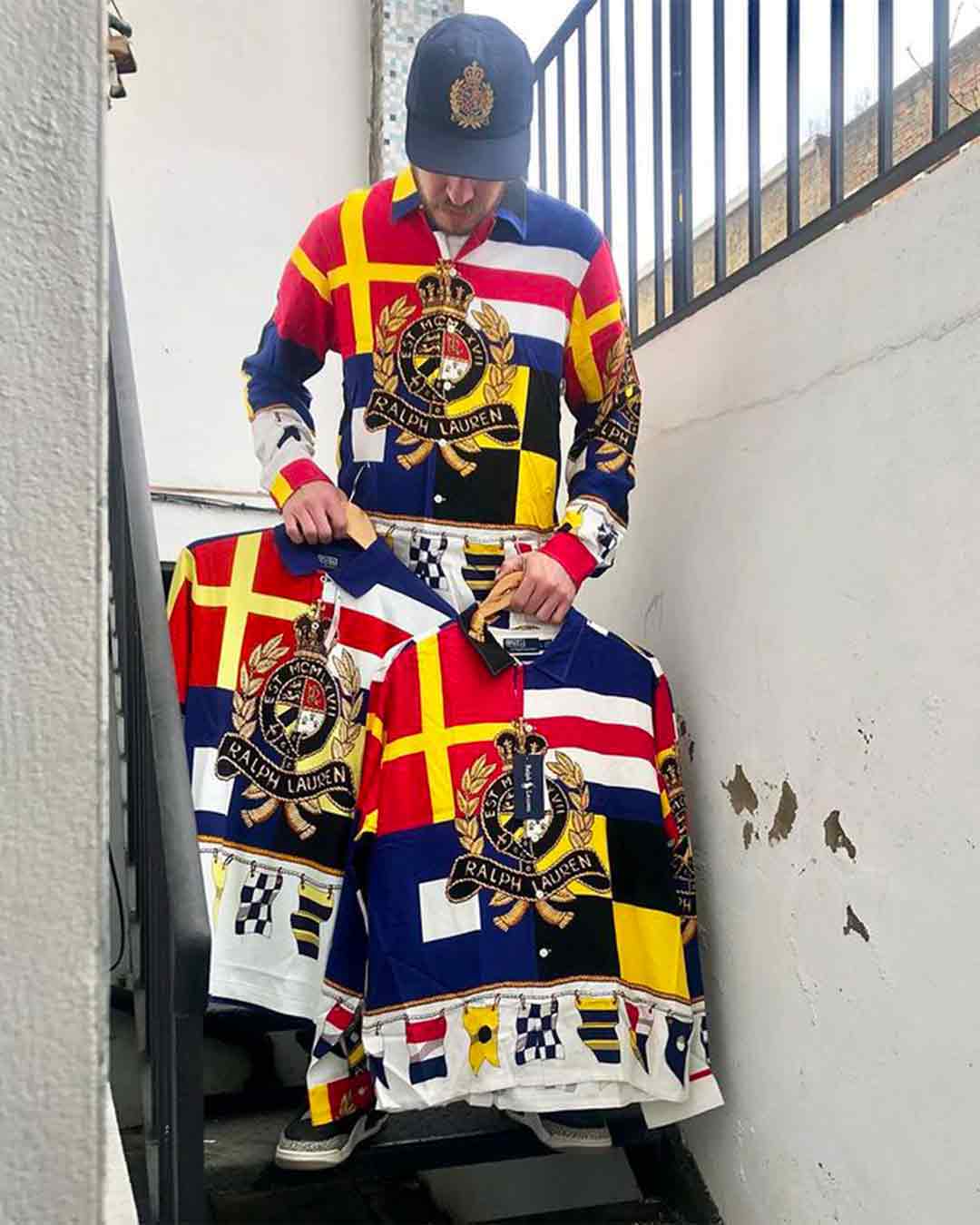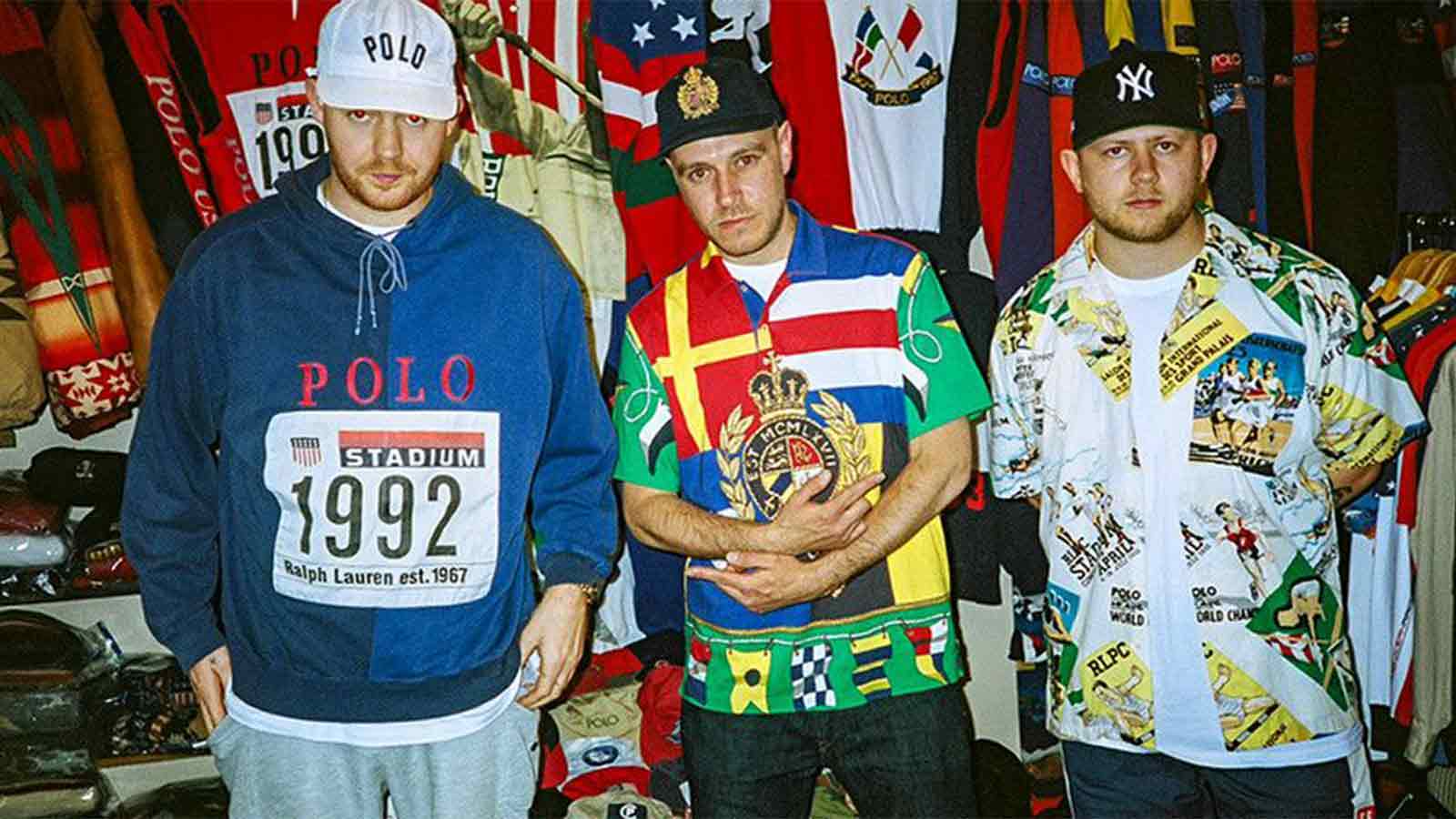 These days, the brand's demographic is so broad that no particular social stature warrants an exclusive connection to Polo, thanks partly to the eventual mainstream popularity of the subcultures who had adopted it. Though the company has not actively altered its marketing to include much outside of its target consumer base, it has shown, through sub-labels, product reissues and collaborations, a vague acceptance of the underground patronage that have remained as loyal as the more opulent one it was originally intended for. Polo is forever intertwined with the lore around these cultural factions, continually referenced by established and newer brands alike, and in an era where the fashion zeitgeist is dictated by retro magazine scans, archive photos and save tabs, it's likely to continue this association for generations to come.
Words by Angus McLaughlin for Samutaro.
To receive updates on our latest editorials and documentaries, be sure to follow @oneblockdown on Instagram and subscribe to our newsletter below.