Whole Lotta Rage: How Rap Is Rewriting Punk's Whitewashed Past

Along its mission to engage the many great talents from its global network, One Block Down is proud to announce its latest partnership with Instagram page Samutaro. Documenting the figures, movements and products that have shaped contemporary stylistic discourse, the collaboration looks to shine new light on some of culture's most untold stories.
The meaning of "punk" is hard to define. Is it a cultural expression? A sound? An anti-establishment attitude? Or simply a commodification of a past subculture? Despite such ambiguities, punk is stereotypically portrayed as the preserve of white, working-class musicians. But over the past decade, young African American rappers and rap acts have been drawing heavily from the DIY ethos of punk rock to create music to mosh to. While the idea of young Black men creating "white boy music" may take many by surprise, a look back in the history books of the genre reveals that true punk rebellion has in fact always existed in black culture, and continues to thrive today. Here One Block Down teams up with Samutaro to trace the influence of POC in punk and how a new generation of artists are preserving that legacy today.

In the opening scenes of 'Look Mom I Can Fly' — the Travis Scott-produced documentary about his own rise to fame — the Houston rapper is seen in a swirling mass of bodies as he commands the crowd of fans to form a mosh pit around him. "Open it up; Open this shit up!" Multiple pockets of circle pits begin to emerge as the camera pans across the audience. "Where the fuck my ragers at?" Scott yells to his die-hard fans, as he rouses them for the chaos that is about to ensue. When his monster track "Butterfly Effect" drops, the film cuts to an endless reel of fans throwing themselves from the stage to the crowd, surfing on top of one another, and clashing in mosh pits.
Scroll down below to lose yourself in the beautifully rebellious story of punk's origins, and how this has come to influence some of today's most iconic rap acts.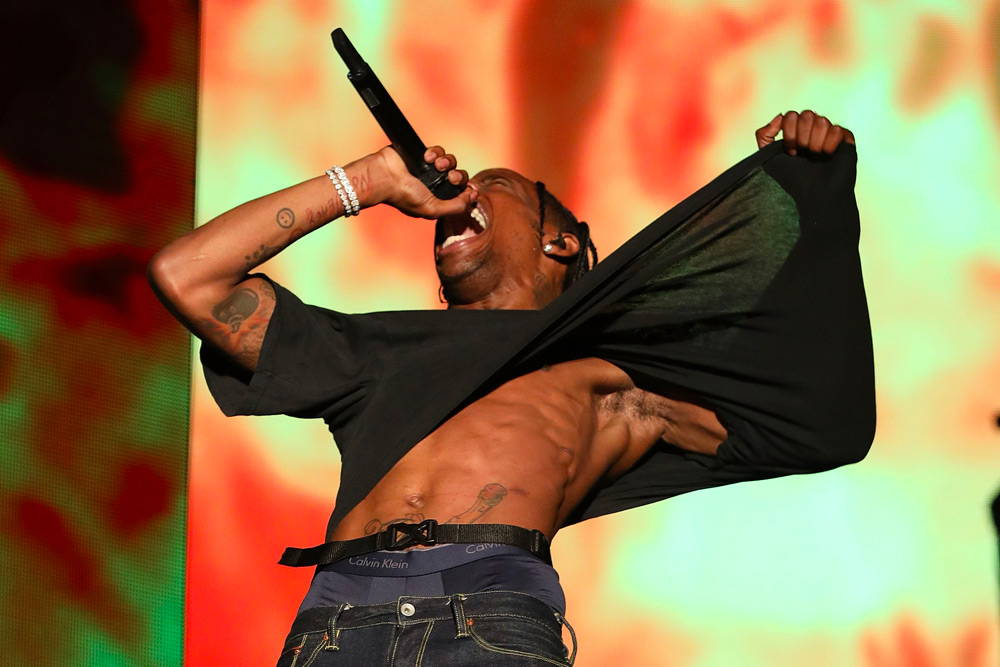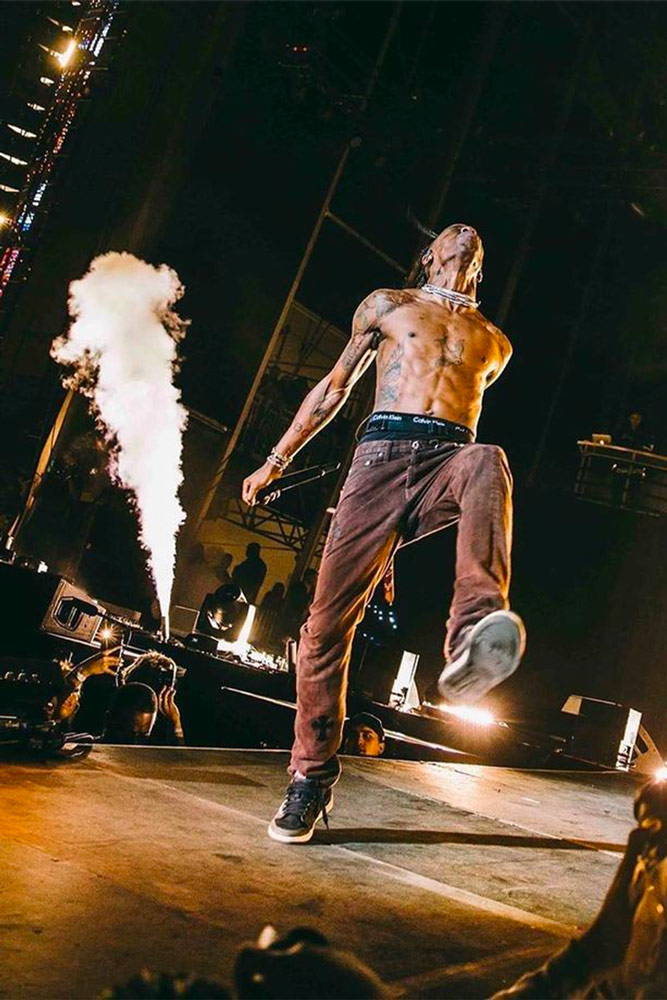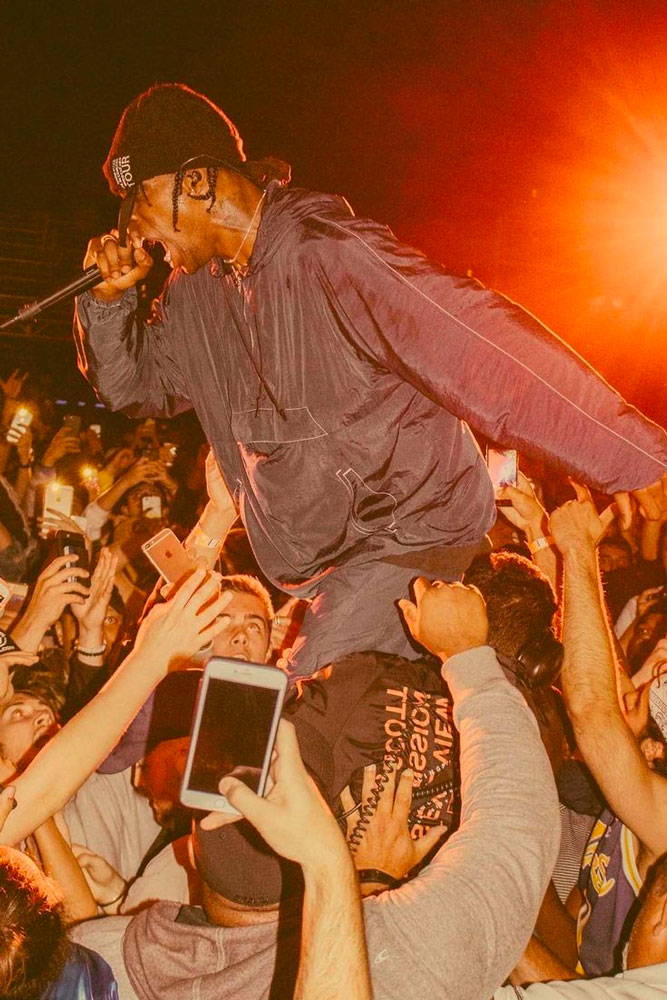 Scott's concerts have become known for the rowdiness they incite among his supporters. This level of intensity has at times been to his detriment; he has been arrested on two separate occasions for seemingly "inciting a riot", which is only testament to how hard he goes when performing. Despite this however, he rages on, and so do his fans — especially his day-ones.

While the presence of mosh pits have become a mainstay of nearly any rap event today, it is by no means a new phenomenon. A product of hardcore punk scenes of the early-80s, mosh pits were initially introduced to hip-hop audiences through the Beastie Boys — who started their careers as a punk band before becoming popular as rappers — and unlikely crossover tours, like the double bill featuring Public Enemy and Anthrax. It was the fierce mosh pits at these shows that inspired Ice-T to form Body Count, a group that mixed hip-hop with punk, hardcore and metal, and provoked outrage with the thrashing 1992 single "Cop Killer". The West Coast rapper supported Public Enemy on a European tour in the late-80s and the experience was revelatory. "Anybody who has played in front of a mosh pit knows it's the best shit in the world," he explained to Billboard.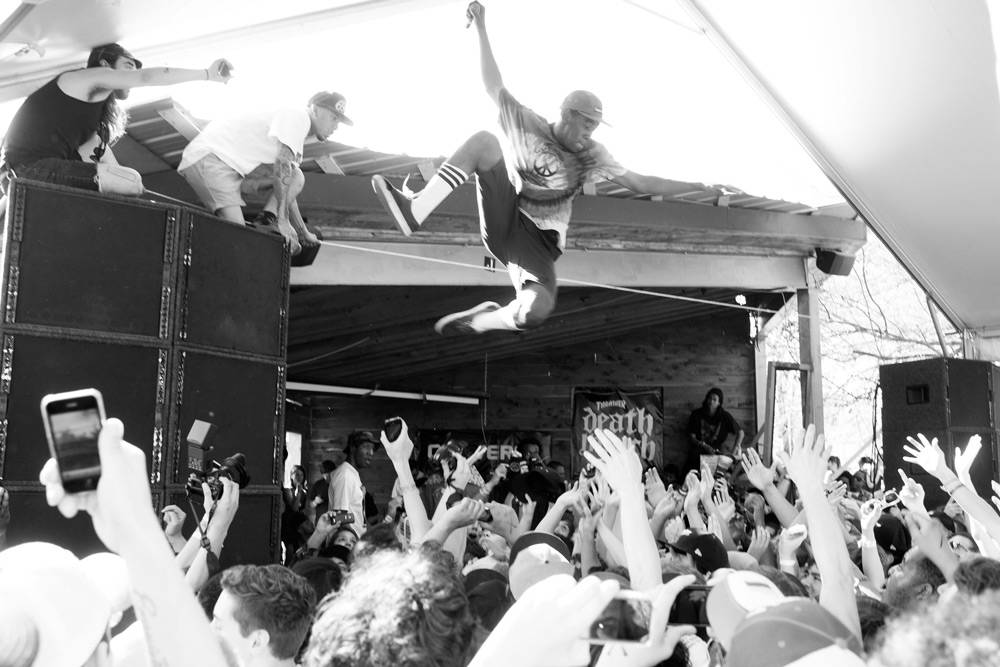 In the years that followed, mosh pits have continued to pop up sporadically within hip-hop, receiving perhaps their largest boost from Onyx, whose 1993 hit song "Slam" was a direct allusion to "slamdancing," which was an alternate term used to describe moshing in the '90s. This resulted in an iconic music video that showed group members rapping in the middle of an animated mosh pit. Since then, a new generation of acts like Death Grips, JPEGMAFIA, Ho99o9 and Odd Future (who's unhinged shows have resulted in everything from arrests for inciting violence to stories of injured fans from stage dives) have helped galvanize a new performance style and uninhibited energy that is more synonymous with punk and metal bands.

"There's a different culture of artists coming through hip-hop right now," says TM88 to Billboard. The Atlanta producer who has worked with everyone from Future to Gucci Mane has been in part responsible for the shift away from the slick boom-bap style beat that underpinned most hip-hop songs for decades, and towards the more intense, bass-driven trap sound. His work on the bruising rap song "XO Tour Llif3" with Lil Uzi Vert is perhaps one of the best examples of rap's shift to a more nihilistic edge with the hook, "Push me to the edge/All my friends are dead."

Since 2015, Lil Uzi Vert has been part of a new wave of MCs who explicitly reference the style, live dynamics and messages of pop punk. Although his music sits within the rap genre, the Philadelphia native refers to himself as a "rock star"; he sports a septum piercing, wears plenty of leather, and he cites artists like Robb Zombie, Hayley Williams of Paramore and Marilyn Manson as some of his biggest musical influences.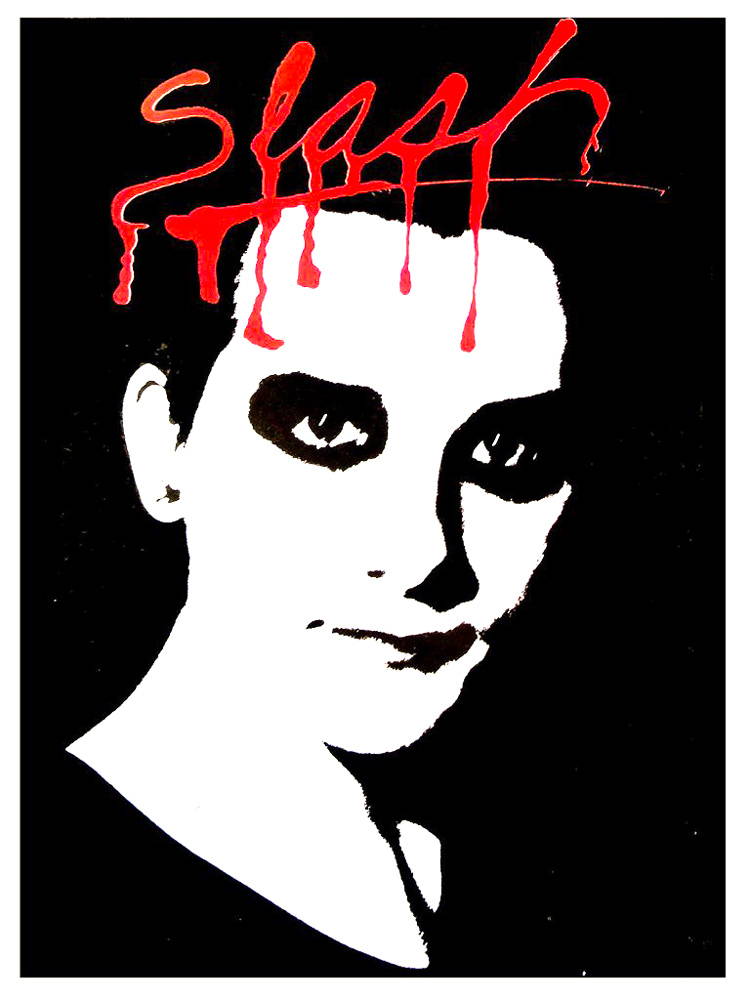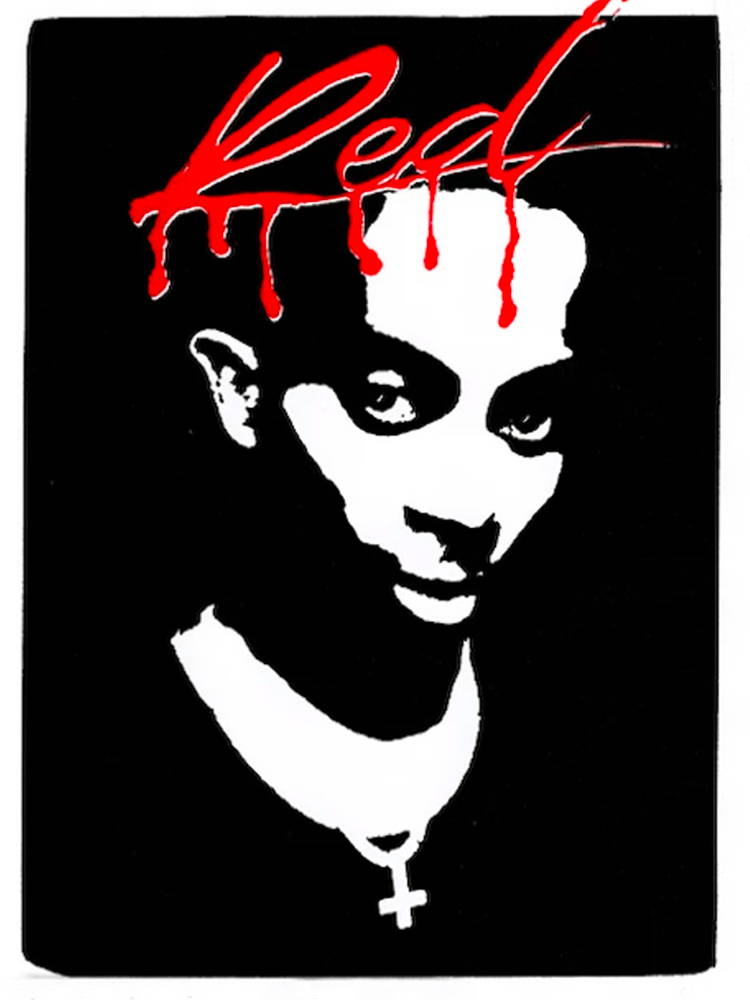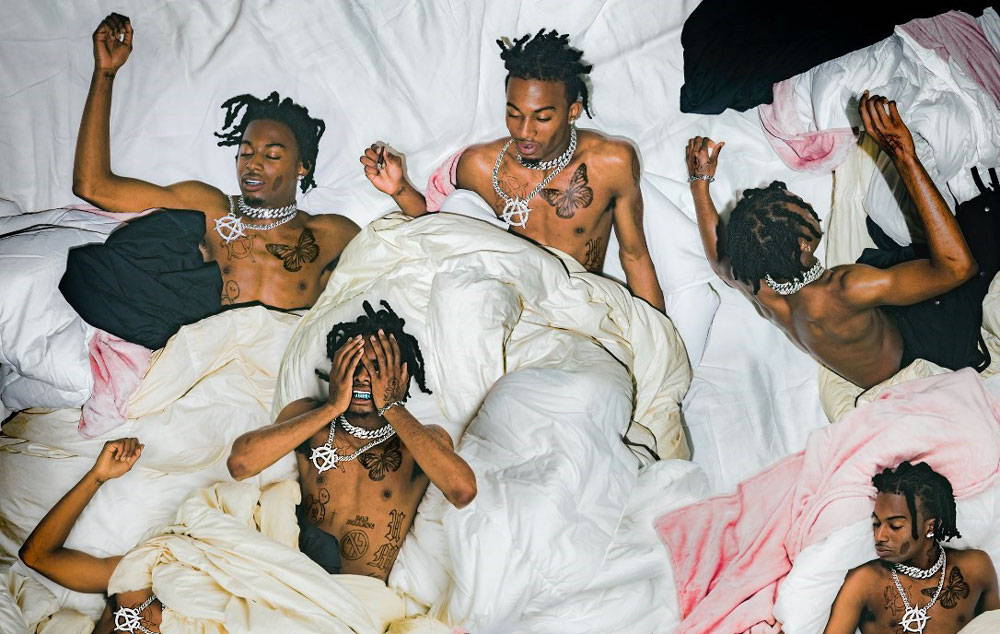 Despite Uzi and Scott drawing such visceral links, no rapper has openly claimed punk more than Playboi Carti. The Atlanta-born rapper has long professed punk-rock inspirations. On stage, he thrillingly struts around like a modern day Dave Vanian, the Damned frontman whose cover for Slash Magazine provided inspiration for Carti's latest album, 'Whole Lotta Red'. And then there's his aesthetic, which prior to his recent gothic, glam rock look, centered largely around original punk memorabilia like vintage Black Flag band tees, or archival pieces from Vivienne Westwood and Malcom McClaren's Seditionaries label, as well as punk-inspired brands like Undercover, Number (N)ine, and even Supreme.

Publications like Dazed have hailed Carti as "a modern day punk icon," but beyond his Seditionaries tees, diamond encrusted anarchy pendants, and Bad Religion tattoos, many punk fans have questioned whether Carti is really about it, or if he's simply utilizing the genres style for his own aesthetics. Shane Gonzales, founder of LA-based clothing label Midnight Studios, has been instrumental in shaping Carti's punk identity since 2015. Besides being the founder of the popular streetwear label, Gonzales is also a huge collector of punk clothing and merchandise, much of which he incorporates in his work with Carti as stylist and art director. Gonzales was responsible for that "Destroy" Seditionaries shirt on Carti's self-titled mixtape — the same style worn by Johnny Rotten in the God "Save the Queen" music video. And he also provided the photo that inspired 'DIE LIT's' infamous stage dive artwork, which was a homage to British punk band, Charged G.B.H.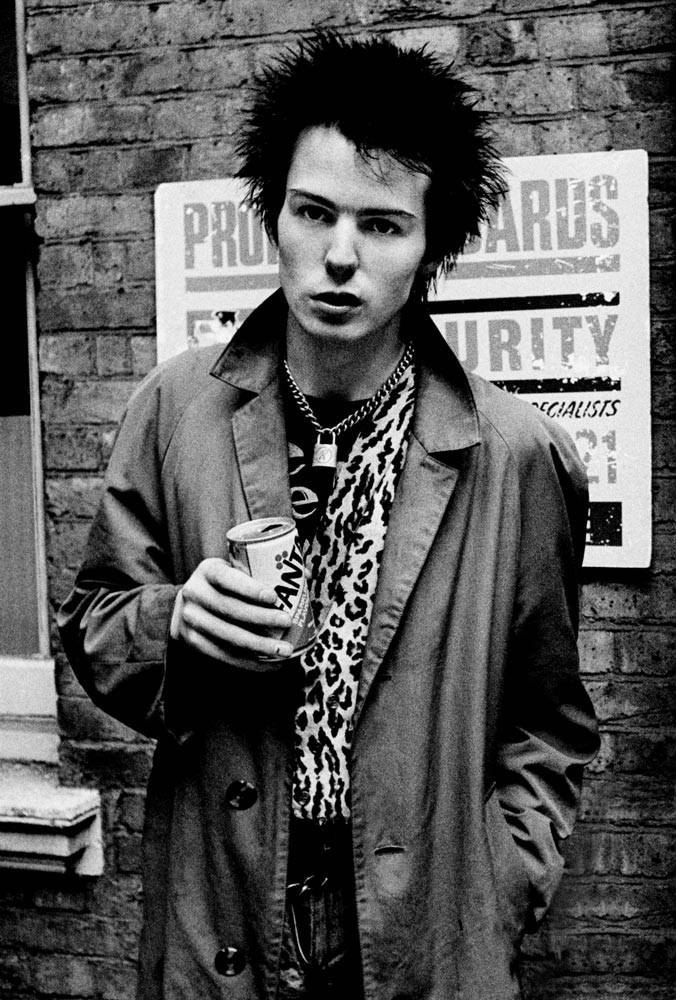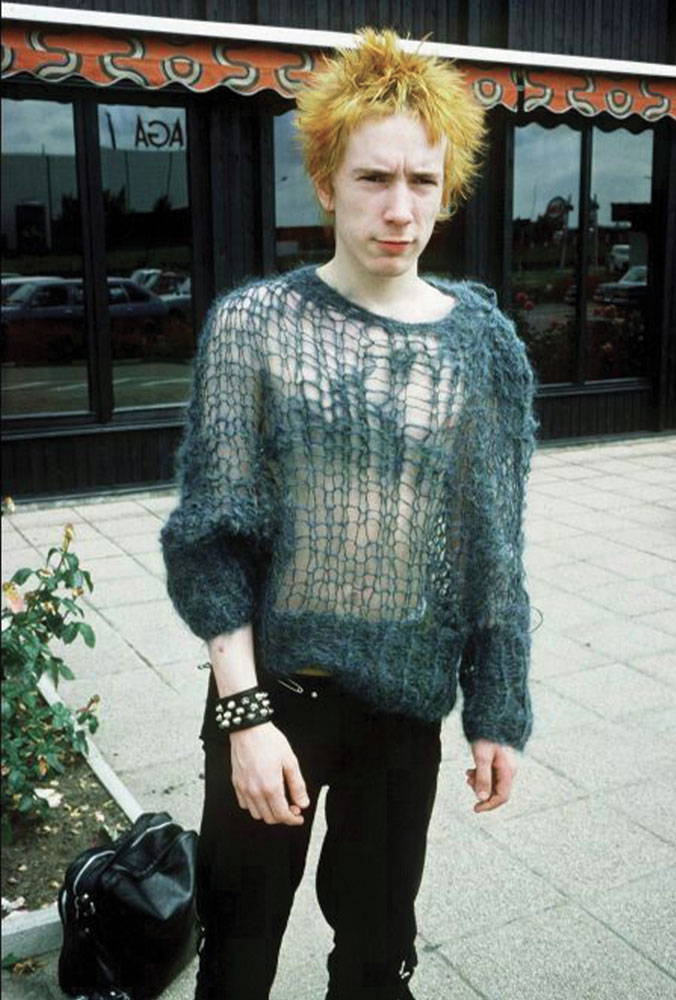 Photographer Nick Walker captured the image and also directed the music video for the leading single "R.I.P." which depicted the same chaotic scenes as the cover. Shot in black and white, the imagery is a beautiful mess of pushing, shoving, sweat, and negative personal space. "So many of these hip-hop shows now have that energy from punk shows back in the day," said Walker in an interview withComplex. "Carti's music really goes against the grain, too, just like punk used to do back in the day."
Prolific Atlanta producer Pierre Bourne, who is a longtime Carti collaborator has helped shape the punk-rock sound that is ruling the underground. His intense, aggressive productions like "R.I.P." or "R.I.P. Fredo" channel the same raw and frenetic energy as punk, except distorted 808 drums replace the sound of fuzzy electric guitars. The production on the album share characteristics with early punk singles: they're short, repetitive, wrapped in distortion, and grimly effective.

Fashion and culture vlogger Karsten Kroening notes that it was Carti's work with Bourne on 'DIE LIT', that he first uses his baby voice. Korening compares these vocal inflections to that of punk. "Punk music uses similarly fast paced and almost whiny sounding vocals. Just look at the Sex Pistols, The Damned and Bad Brains," he says in a Youtube video explaining Carti's punk inspirations. He notes The Germ's Darby Crash as one of the most notable with vocal inflections that were so intense and so slurred that you could barely understand what he was saying. "The vocals become more about complimenting music than they do about the meaning of the words themselves." Korening explains this vocal style has only gotten more "gross and distorted" in his latest project, 'Whole Lotta Red'.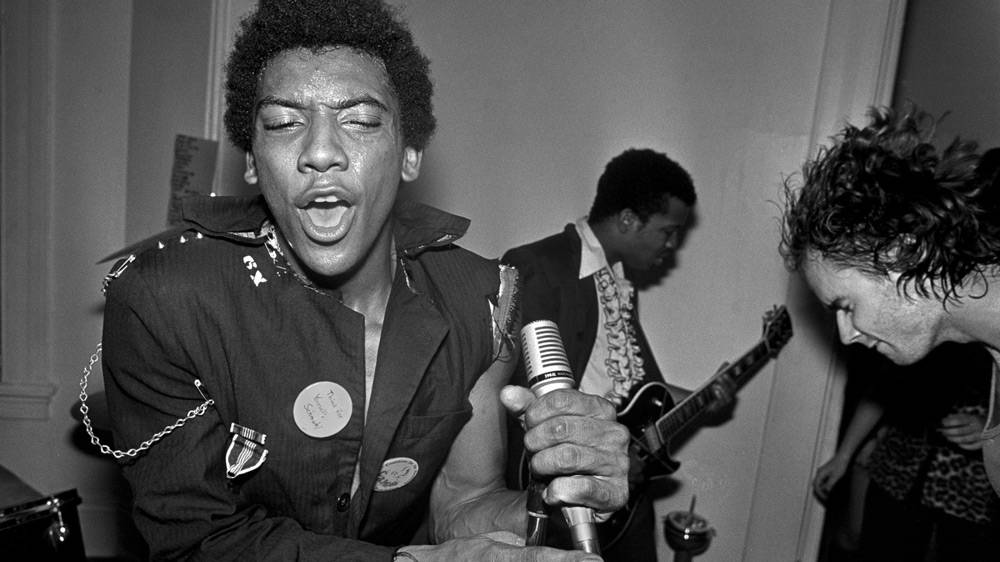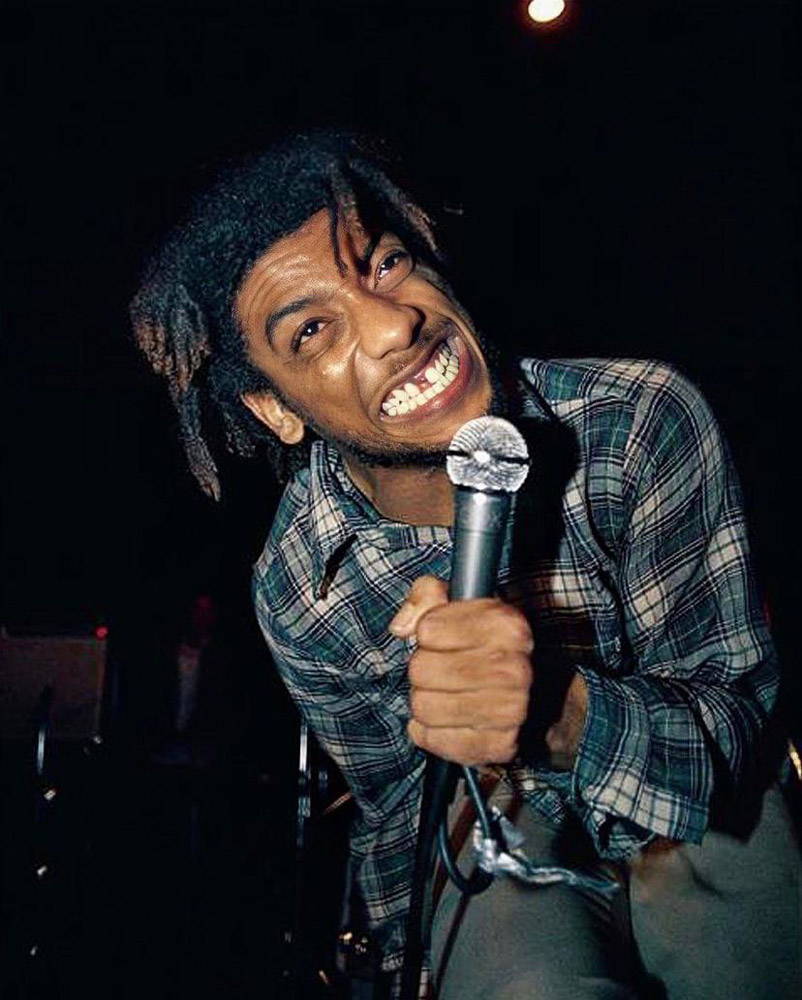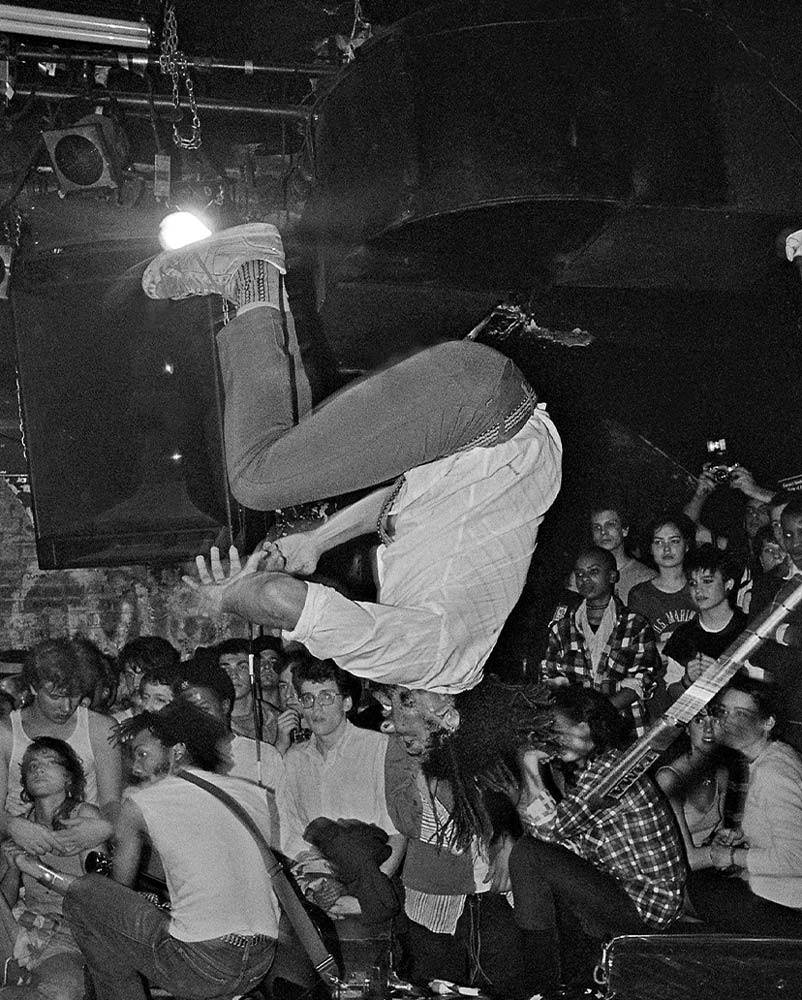 In the same vein, Long Island producer Kenny Beats, real name Kenneth Blume III, has been carving out hard-edged beats for artists like JPEGMAFIA, Slowthai and Rico Nasty, acts who all embody the fearless values of punk. He believes the fact more and more rap artists are gaining a penchant for primal screaming and ugly production is simply a reflection of our times. "The other month I played a show just 24 hours after there were two mass shootings here in America," he said toBBC Culture. "The planet is literally on fire, so what more can an artist like Rico Nasty do but scream? It's instinctual to rappers at this particular moment. It's how they process the world."

In today's woke society, Kenny believes that this new evolution of anti-establishment protest music is best served in its most primal form. "It's about using the least amount of sounds to make the most amount of noise and energy, and making a bass stab really feel like you've been punched in the face. A lot of the rap I produce really has that kind of punk essence. When I work with JPEGMAFIA, he asks me for the worst beat possible, as I guess a rapper that makes something that's raw and ugly and chaotic is definitely going to stand out and feel more human right now, because things aren't pretty out there."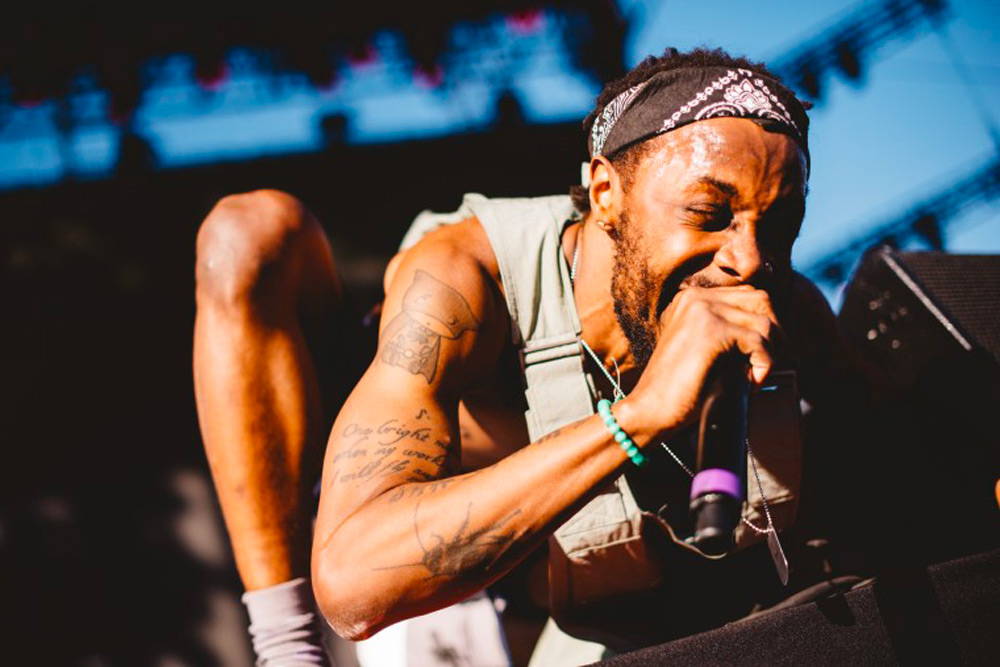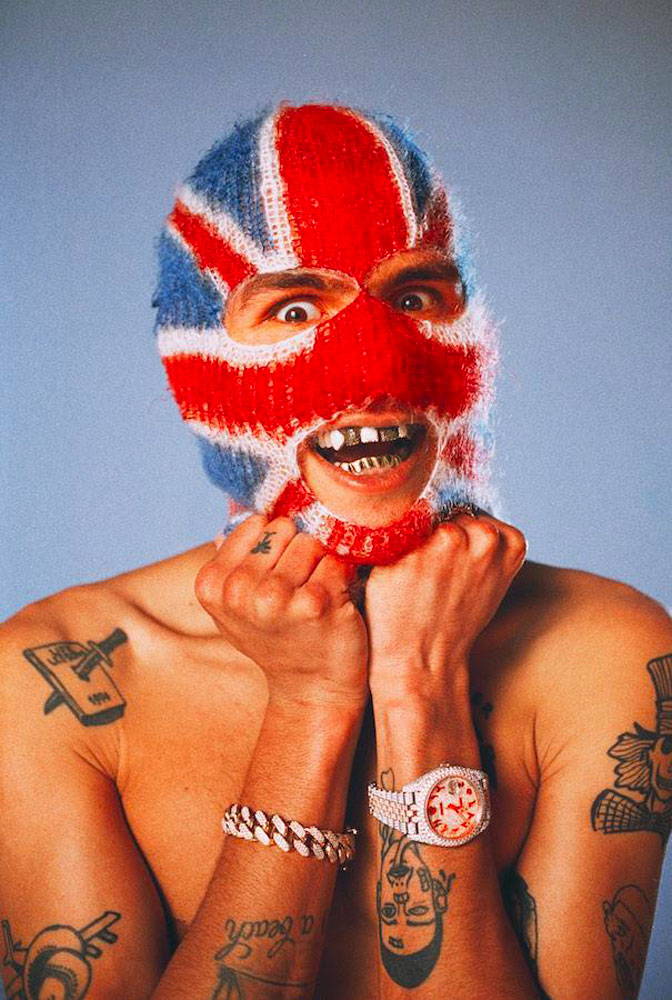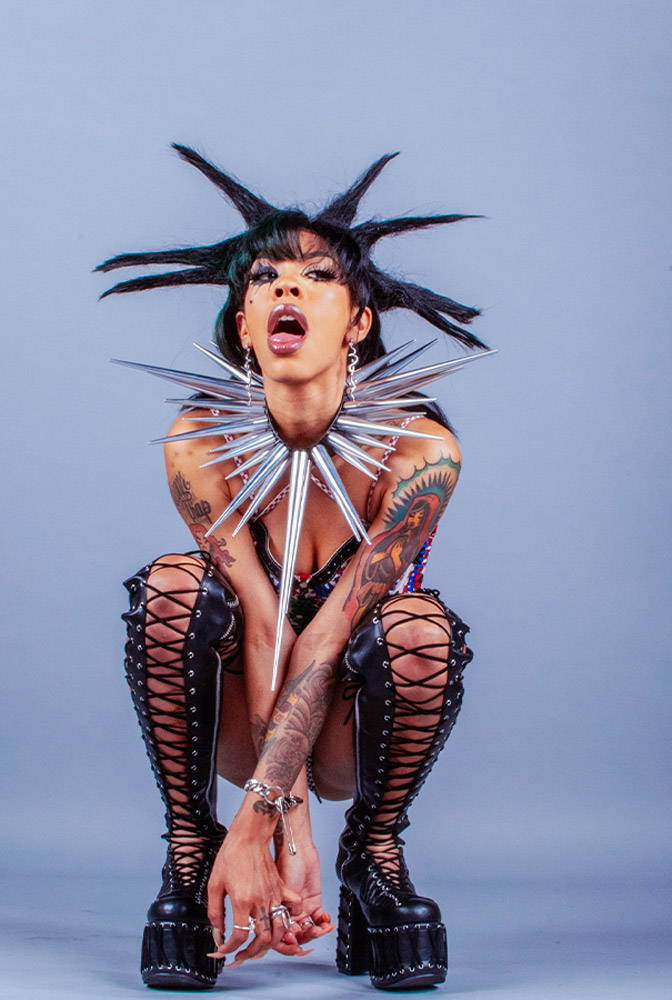 The rise of abrasive rap is a logical backlash to a mass softening of popular hip-hop. In an era, where neatly produced club trap anthems from Drake and Migos rule the airwaves, it's no surprise that a more unhinged, nihilistic sound is appealing to a new generation of angst-ridden youth. In the same way punk emerged as a reaction to the overtly conceptual progressive rock of the '70s, this new era of punk rap bucks the trend for generic trap beats.

"So much of rap sounds the same, and that's okay, but that means some people want something that can be the complete opposite too," says JPEGMAFIA, aka Barrington Hendricks in aBBC interview. "We're entering an era where you have to leave a part of yourself on the stage and really make the crowd move. People aren't going to just accept your presence or you miming to a song; you have to really do your job, you know? Maybe that's where [punk-rap] comes in. I feel like this is the only time this sound really has a chance to break through into the mainstream."

Despite its newfound mainstream success, punk-rap is not a new phenomenon. As John Robb, the author of Punk Rock: An Oral History — and a rock legend in his own right as lead vocalist in post-punk band The Membranes — points out, rap and punk first became intertwined in the '80s, a time when The Clash experimented with a rap edge on 'The Magnificent Seven'. Later, acts like Public Enemy would further blur the lines with their rough, hard-hitting boom-bap sound and ferocious political rhymes that sought to elevate hip-hop beyond party music and into a medium for social change. "In the minds of many, Public Enemy were hip-hop's answer to hardcore punk," wrote Nathan Leigh in the editorial, "Public Enemy the Forgotten Innovators of Post Hardcore". "Although the sound was different, Public Enemy possessed many of the same elements as hardcore. A primal simplicity designed to simultaneously democratize the music and focus its anger matched with intelligence and humor."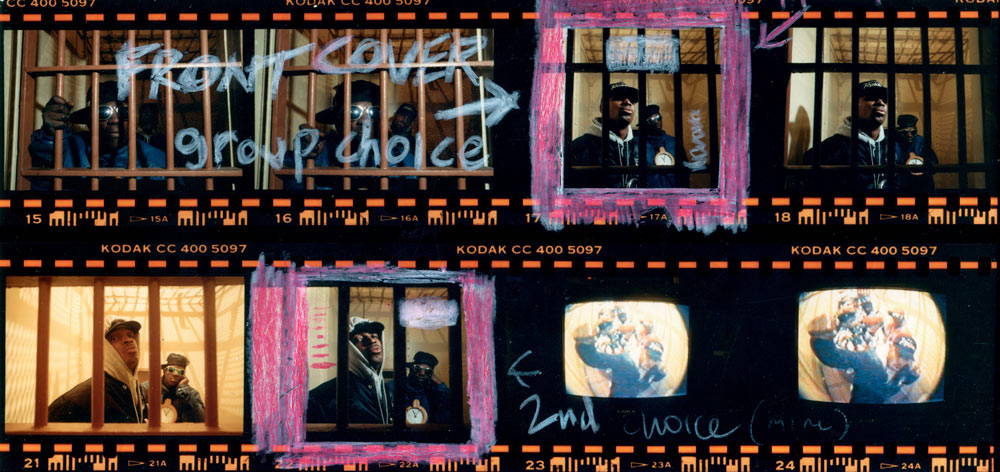 Throughout the '90s, punk-rap further infiltrated the mainstream through in-your-face acts like Ice Cube, DMX and Rage Against the Machine. Then in the late-2000s, Odd Future enforced hip-hop's punk sensibility through their loud, freeform style and out-of-sync production. Huge crowds packed their kinetic and giddily nihilistic shows while chanting: "Kill people burn shit fuck school" with larynx-ripping zeal. Their slogan didn't exactly have the political freight of Public Enemy's "fight the power", but then again, Odd Future aimed to satirize rap rather than perpetuate cliches. In fact, Tyler, the Creator didn't even label Odd Future as a rap group. "I'm in a Punk band. It's called Odd Future," he stated in a Fader interview in 2011. "When people make end of the year lists, I wanna be near Trash Talk and The Strokes or some shit instead of fucking rappers that's up-and-coming. I hate that shit. That shit sucks."
While articles have often cited Odd Future as the Black Sex Pistols, it seems more appropriate to align them with many of the black punk pioneers who made music history. Long before The Clash, the Sex Pistols, or the Ramones came Death, a proto-punk band from Detroit made up of three young black brothers, who started off as a soul band but quickly ditched that sound once they heard the hard, discordant rhythms of The Stooges. While Death was short-lived, the band found themselves rediscovered decades later when Mark Christopher Covino and Jeff Howlett directed the 2012 documentary 'A Band Called Death' to a positive critical review. The film has gone down on record as one of the most revealing and insightful documentaries about the plight of musicians of color.

The visibility of Black people inside the predominately white punk rock counterculture was still a very much overlooked subject up until the turn of the 21st century. Even with the established, historical contributions of African Americans to rock music and outsider culture – from Jimi Hendrix to Funkadelic – Black people in punk rock was still an unfamiliar and unaddressed topic. Charlie Brinkhurst-Cuff noted in 2015, "Punk music is not the sole property of whiteness, even though to people of my generation it may appear that way at first glance," adding, "Like many facets of pop culture, its historical image has been whitewashed."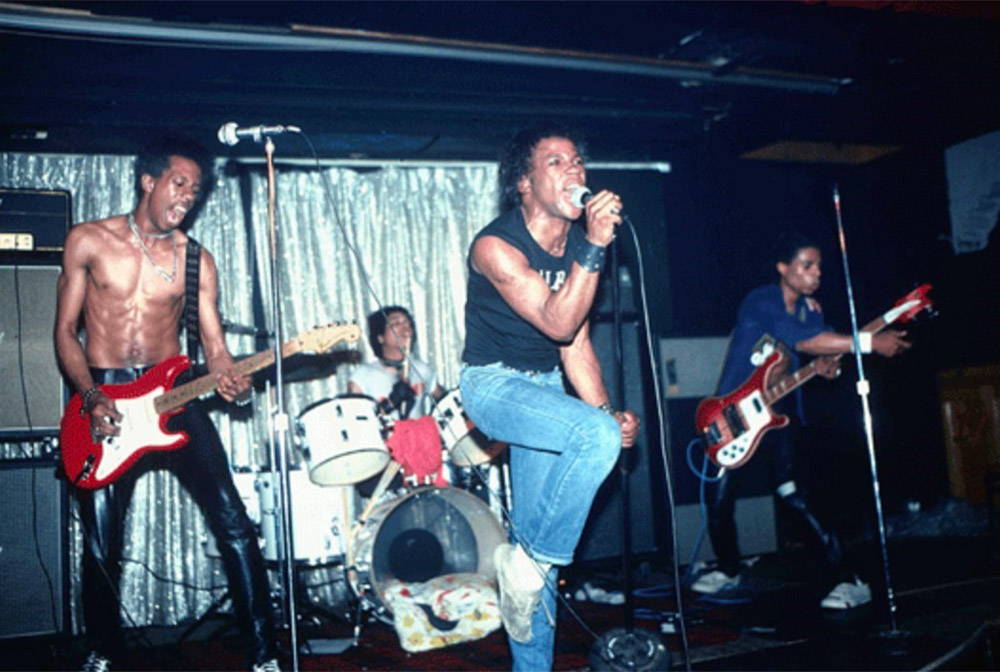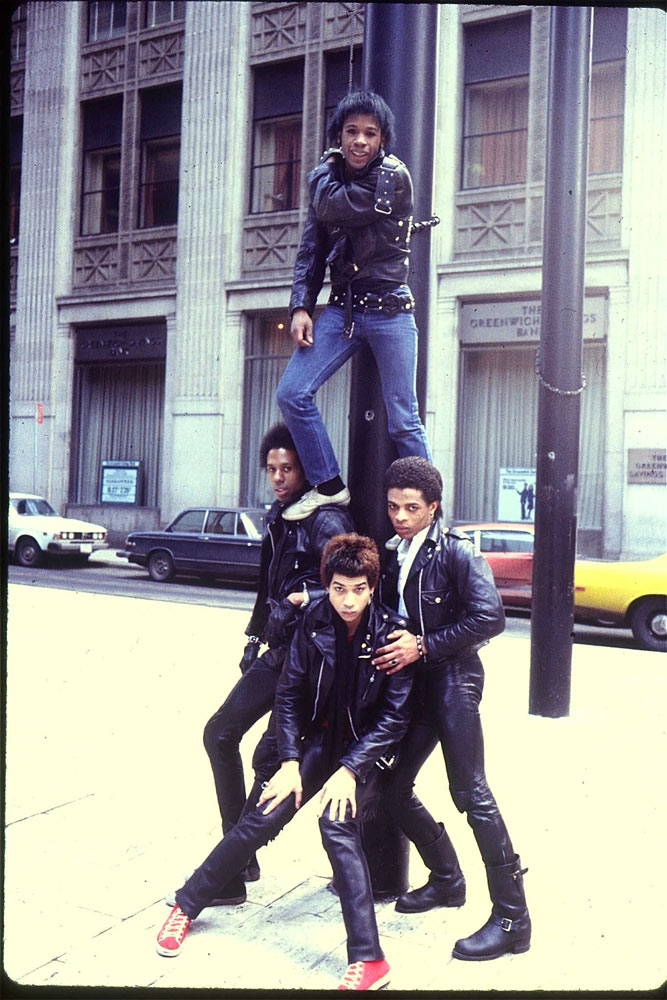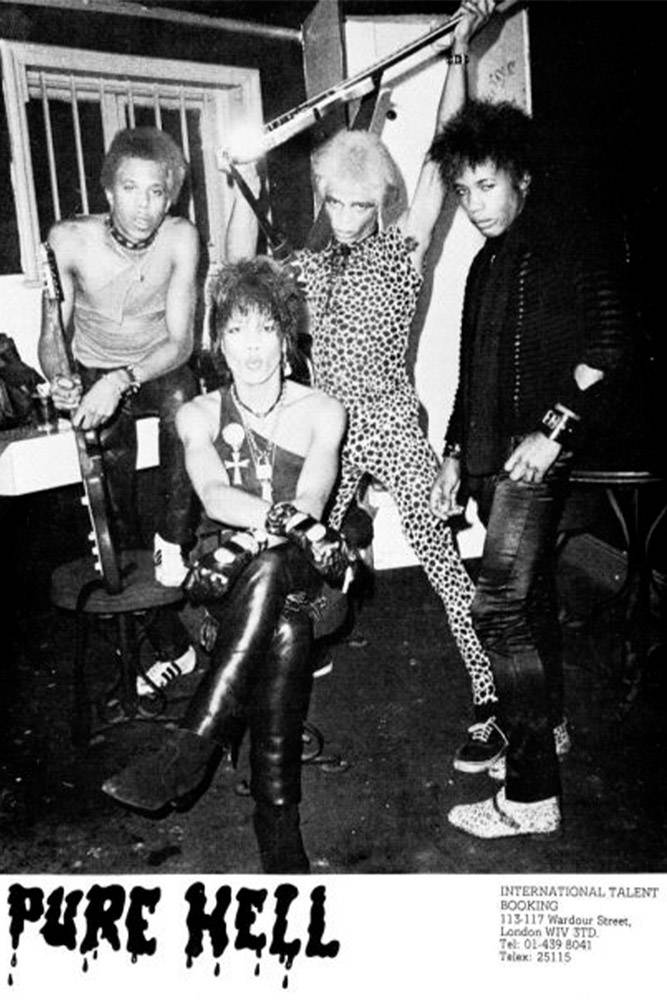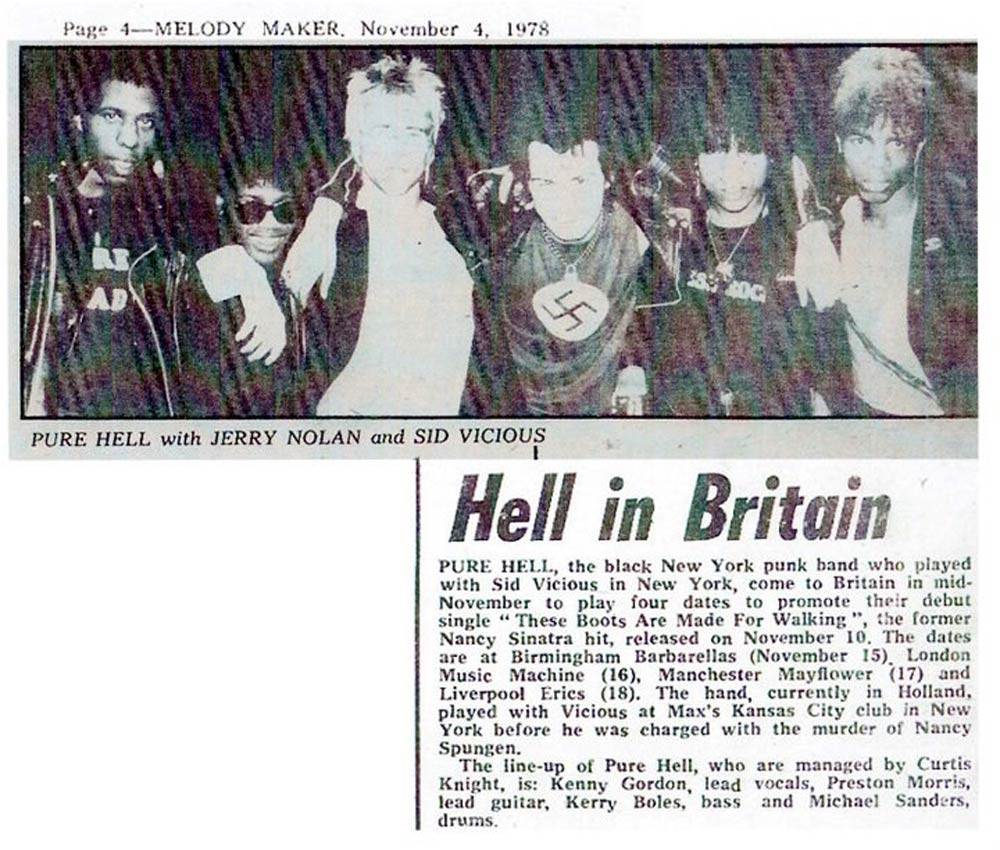 Although bands like Pure Hell and Poly Styrene existed in the early-70s, it wasn't until the punk timeline hit 1977 with the birth of Bad Brains that a Black influence was noted in mainstream media. With their lightning-quick drumbeats, intense guitar riffs and lacerating vocals, the Washington hardcore pioneers pushed sonic boundaries and redefined people's perceptions of what a group of Rastafarians were like in the 1970s. "I don't care what people listen to, really," the band's bassist Darryl Jenifer once commented. "And I don't care if Black people ever get Bad Brains; that's not on me. All I got to do is stay inventive and keep doing what I'm doing."

The impact of Bad Brain's has provided huge inspiration for a later generation of musicians like Ho99o9, the Los Angeles–based duo who straddle the intersection of punk, hardcore and rap. Raised in New Jersey on a diet of hip-hop and music of the African diaspora—jazz, doo-wop, cumbia — the band's members weren't always so genre agnostic. "Nobody was listening to rock back then," the OG said to Interview mag. "It was strictly hardcore rap, and if you listened to anything else, they'd call it white boy music."

As the two friends grew older, they found themselves in Brooklyn's punk and hardcore scene where the idea of "white boy music" lost its meaning entirely. "I'd never seen a mosh pit in my life," Eaddy recalled to Revolver mag. "I did not know who Bad Brains was. I just know when they played 'Attitude', shit opened up. I didn't go into the pit 'cause I was just so shocked and mind blown by what was goin' on. I just stood back and watched people fall on each other like, 'This is fucking great.'"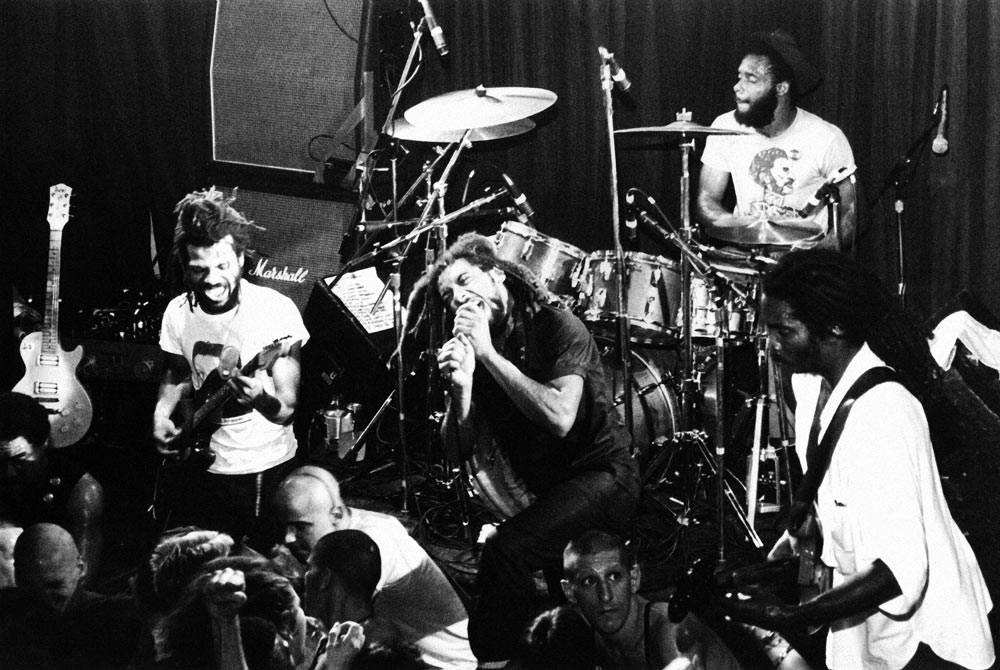 The experience sent him down an internet rabbit hole that led to the Bad Brains' infamous Live at CBGB 1982 video. "I was just amazed, like, 'What the fuck is this?'" Eaddy enthuses. "There's this black guy with dreads going fucking ballistic and everyone's going crazy." From there, it was an easy jump to O.G. hardcore heroes Black Flag and Minor Threat. "It was like a snowball effect," he recalls. "That was like the birth of my inner punk."
Today, the rap-punk duo are helping redefine the nature of both genres as well as putting more visibility of POC in punk. Releases like Cyber Cop [Unauthorized MP3.], takes the Internet as its primary inspiration and subject matter with tracks such as "Is It Safe to Internet? (unknown virus1.)" and "Delete My Browser History (unknown virus 6.)". But it is the snarling mantra of "Internet Thuggin' (unknown virus 2.)" that best sums up their ethos: "There is no rules."

Much of the success of underground acts like Ho99o9 is down to the power of streaming which has made alternative styles of music popular. "You've got to remember that genre boundaries don't really exist like they did before," says John Robb. "With streaming, every genre cross-pollinates into the next and you just hop from one thing to another. That makes it easier for punk-rap to thrive than it could in the 1980s or 1990s, as back then, everything had to be a hit on a radio. Now, you just put it on Soundcloud and it gets a million views and kids will treat you like a rock star."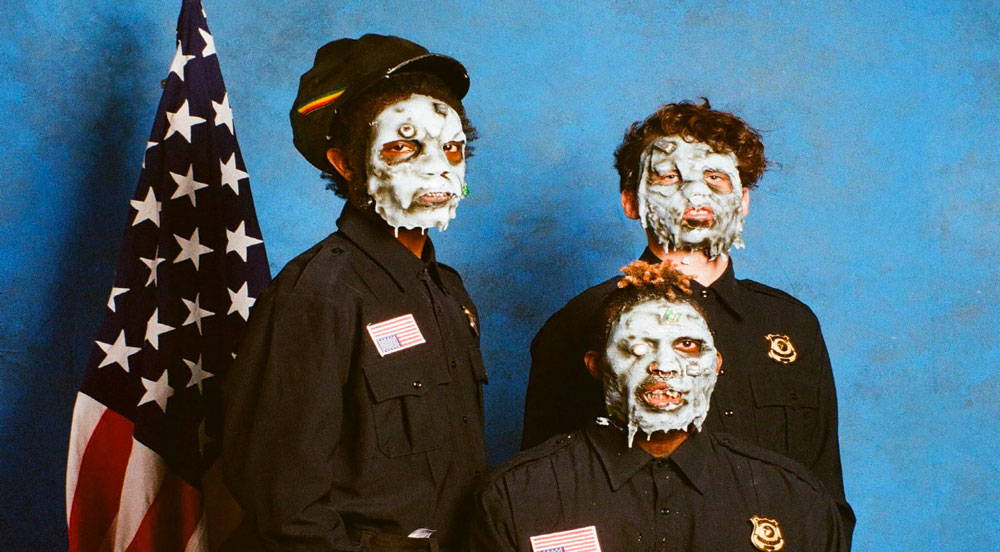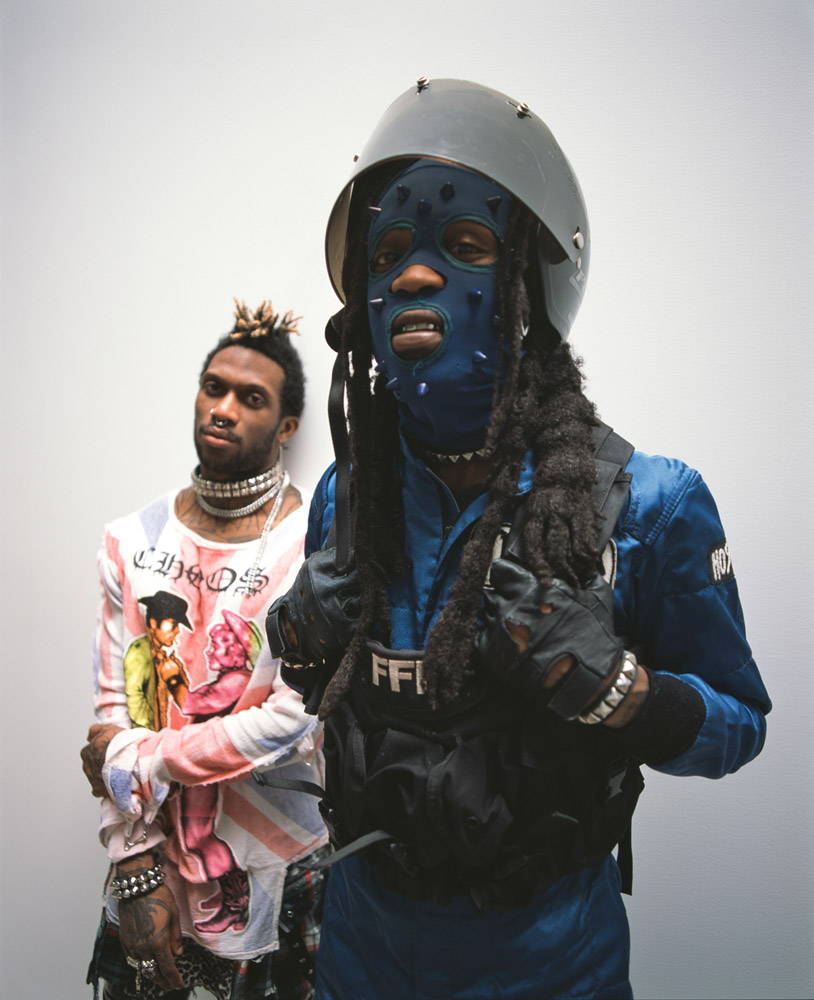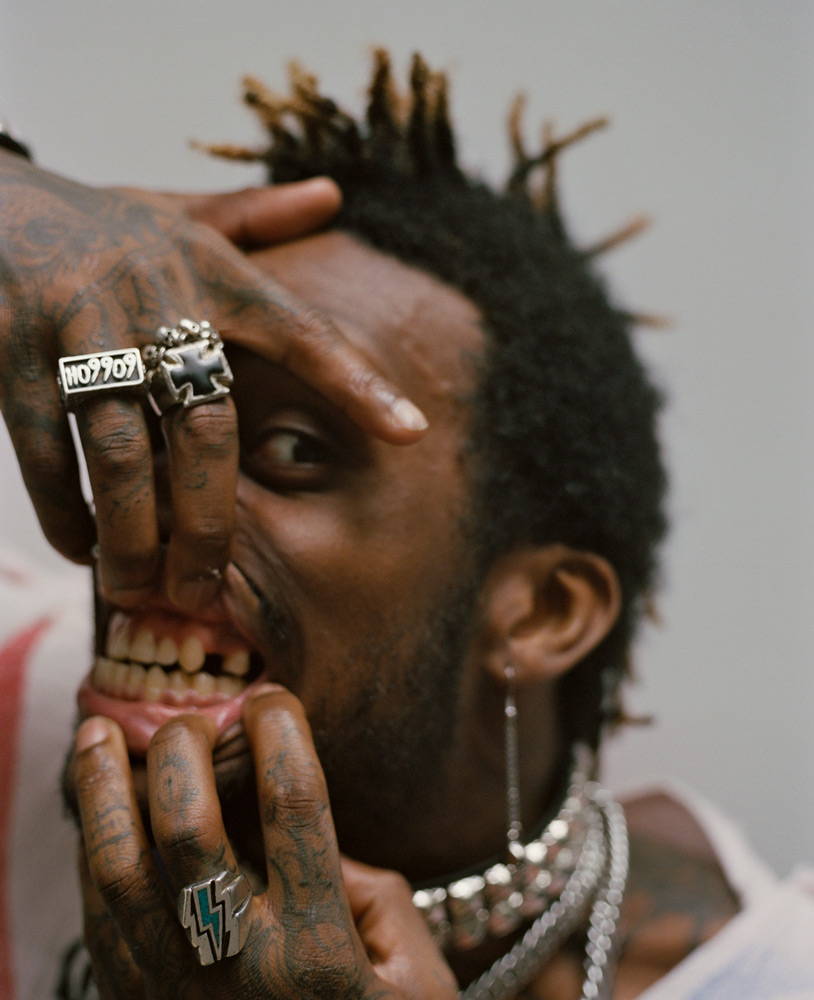 It's no wonder then that many of today's rappers are reclaiming their title as "rockstars." Kanye West said it best in 2013 when he boldly stated"Rap is the new Rock and Roll" in an interview with BBC's Zane Lowe. The powerful comment triggered fiery debates online, but Ye wasn't wrong. In 2013, rap had entirely replaced rock and roll as the most culturally powerful music. Rock used to be harsh, raw, controversial, revolutionary, but by the 2010s, it had all but slowly been watered down to dad's music.

Ironically, much of the production on 'Yeezus', which had debuted just days prior to the interview, borrowed elements from rock and roll. Rick Rubin opened up about his time as executive producer on 'Yeezus', comparing parts of the album to Suicide, detailing samples of post-punk bands such as Section 25 and stating that the album has a "punk edge".

As well as offering up riotous tirades like "Black Skinhead", Kanye further channeled his pure punk provocation by wearing a rockstar-inspired style of sorts during the time of release. It was during the "Yeezus era" that Kanye made vintage band tees explode in streetwear thanks to his multiple public appearances in prints from Metallica, Nirvana and even Cradle of Filth. These vintage treasures undoubtedly informed the art direction for his Yeezus Tour merchandise. It was here that West tapped American contemporary artist Wes Lang to create powerful artworks depicting skulls wreathed in red roses and/or confederate flags, and skeletons on their knees praying to some merciless god.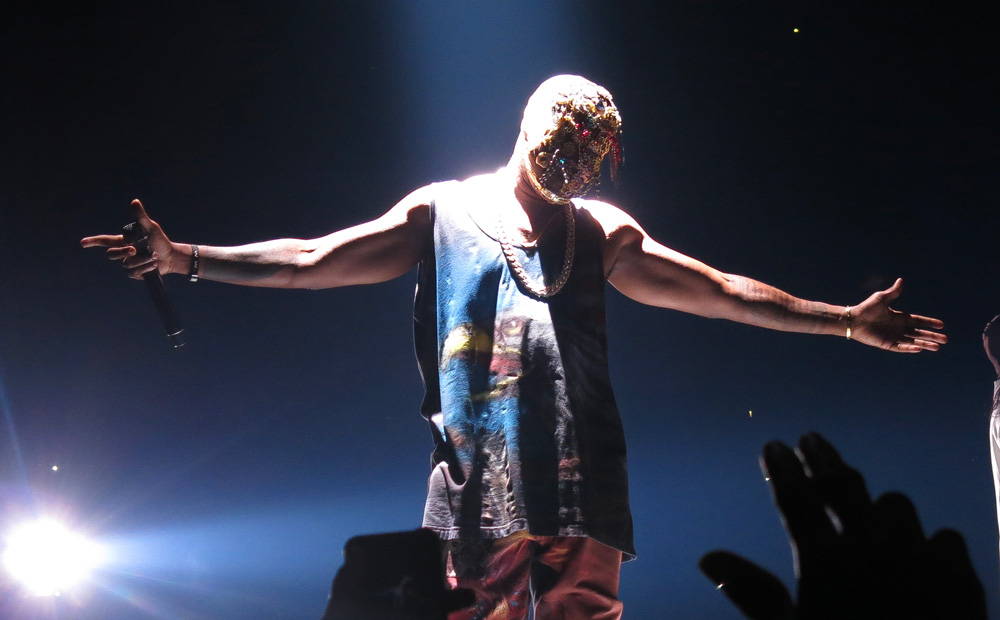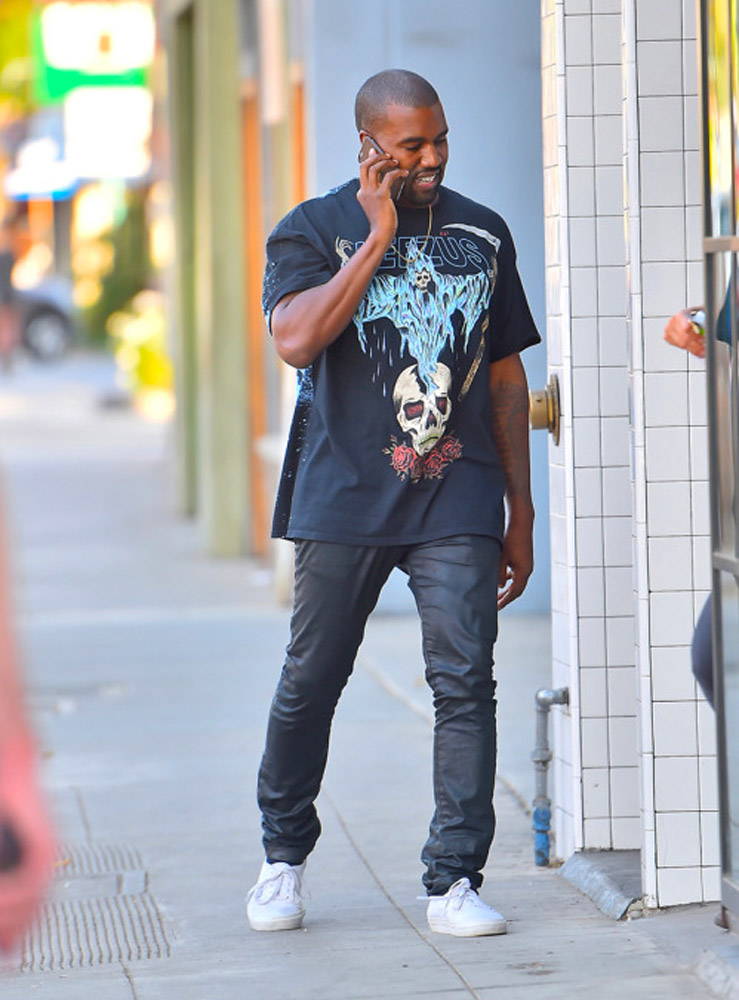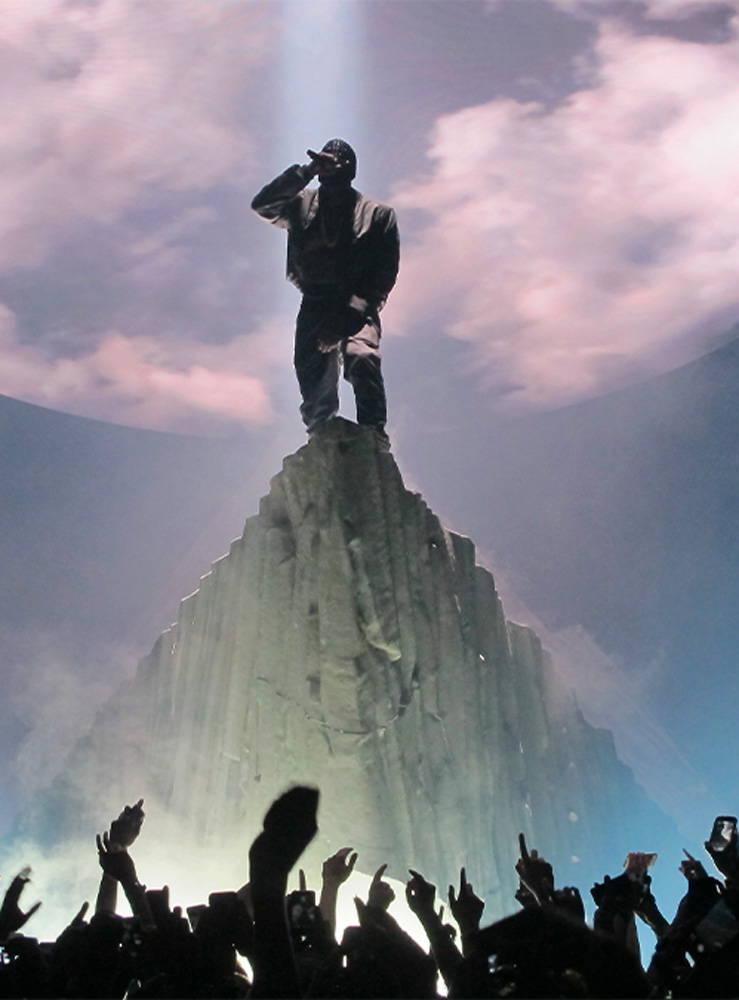 While 'Yeezus' didn't reach the commercial success of earlier albums like 'Late Registration' and 'The College Dropout', its cultural influence has been long lasting. Modern acts like City Morgue, B L A C K I E, and Denzel Curry continue to push the boundaries between genres, drawing a great deal of the history and spirit of punk music and fusing it with rap and noise music.

Despite the current crossovers, many purist punk fans still reject the notion that there is any similarity between them. So often, JPEGMAFIA says, he reads "lazy" articles from white music journalists speculating when guitar-driven punk is going to make a comeback and "save music". Yet, he believes this is a blinkered question founded in racism — critics are unwilling to acknowledge that punk never went anywhere, but its spirit is now embodied by hip-hop.
"[Rock music] is stagnant, yet here we are in 2019, still clinging on to this old idea of what rock 'n' roll is. People get upset that the old attitude doesn't exist anymore, but it's right there in front of them: we're the new rock stars".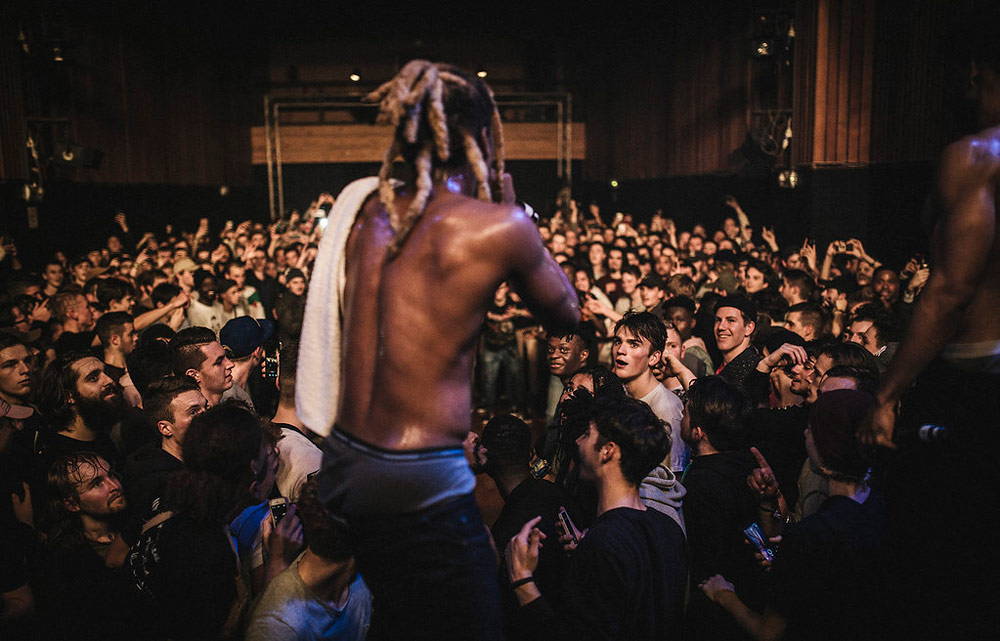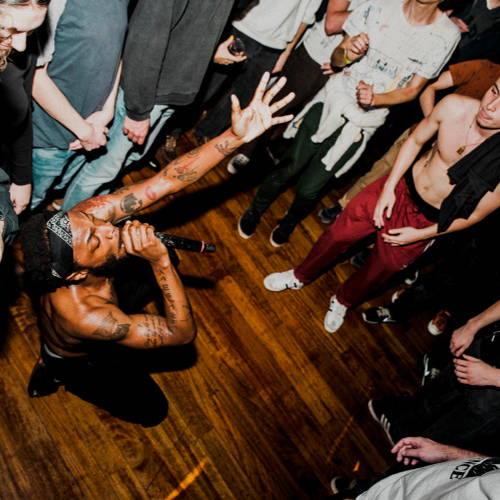 To receive updates on our latest editorials and documentaries, be sure to follow @oneblockdownon Instagram and subscribe to our newsletter below for more. This article is part of our Equality Manifesto and has been created to promote inclusivity and battle the lack of knowledge surrounding prejudicial hate crimes.